If you have a unused balance in your ZanGrid virtual currency account, the grid is suggesting that you donate it for War Child charity to help children and people affected by war.
The grid is conducting a fundraising campaign for the charity, which will last through September 1, and has created a "War Child" avatar for the campaign.
The money donated could help rebuild the lives of the children in various ways, including dealing with trauma and ensuring they get back to school, ZanGrid owner Suzan Mönnink told Hypergrid Business.
"With what is going on in our world, the people on the run for wars, with their children and children that are used as soldiers in wars etc etc, we end up with a generation of kids who are raised in a war zone and have severe psychological issues," she said.
To donate, login and find a donation box at the Welcome Area and then drop your donations into that box. You can also donate using PayPal and credit cards by finding the donation boxes located in various regions, which have information on how to go about it.
Below are the regions and hypergrid addresses of places where you can find these donation boxes:
Hypergrid visitors can also donate at the HyperShopping regions using Paypal, Gloebit or Credit card.
ZanGrid will double every 10th donation paid using Gloebits or Z$ although direct donations cannot be seen by the grid and therefore are not counted.
"We will take care of this money and exchange this into US dollars and donate this on your behalf to this great organization," she said.
ZanGrid will also update on how much has been raised towards War Child cause. In the past, the grid has also supported other charities, including the World Wide Fund and Amnesty International.
"We found an organization who is active world wide and helps those traumatized children to be child again called ' War Child'," she said. "We believe that it is only a small effort to login to ZanGrid and donate the money people have forgotten."
Many people open several avatar accounts on several grids or are just fascinated with hypergridding and might not even remember that they have money at the grid. Others do not use the amount because it is very little to transfer or exchange back into real world currency and so it ends up unused.
"We at ZanGrid noticed that a lot of people who once made an account at ZanGrid do still have money on their accounts but did not login to ZanGrid for a very long time," she said. "The money they have on their accounts is not used. It is just sitting there."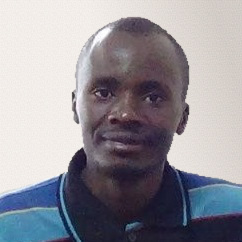 Latest posts by David Kariuki
(see all)