WorldViz virtual reality solutions are being used in a variety of ways in learning institutions, from enhancing virtual learning and collaboration, boosting academic research, studying human and behavioral interactions, to enhancing student language and culture.
The company provides motion tracking virtual reality systems and custom virtual reality application development for both academic and professional use, as well as virtual reality systems and software that can help in creating virtual reality and immersive environments, but it is Vizard and VizMove Precision Position Tracking systems that are being ised ,pst by academic institutions.
VizMove is the world's only complete multi-user hardware and software solution that allows users to build and experience virtual reality environments. It also comes with Vizard studio, a virtual reality application development studio that allows users to design, deploy and modify their own 3D applications in variety of virtual reality environments and hardware.
The VizMove Precision Position Tracking system started as a two-camera, visible-spectrum system and now incorporates 12 networked cameras. The system is used for tracking movements inside virtual reality environments, and provides freedom of movement inside virtual reality environments, whether users are walking, running, crouching, turning and gesturing.
Academic research application
At Miami University, the platform is used to create shared virtual spaces.
Huge Immersive Virtual Environment (HIVE) of Miami University is a 1,000 square meters virtual reality environment, and is used for the university's research work such as spatial cognition and medical training simulations in nursing programs.
WorldViz virtual reality systems are a good partner in finding and building custom solutions and have met and exceeded their expectations in these areas, Eric Hodgson, an expert in human spatial cognition for instance spatial perception, memory, navigation and re-orientation at the university, told Hypergrid Business. Hodgson is a professor at Miami University's Armstrong Institute for Interactive Media Studies.
"I've been pleased with their improvements to the calibration procedures over the years, in particular," he said. "I especially loved the ability to chain calibrated regions together instead of having to get all of the cameras to overlap in the center of the tracking volume. I'd love to see them take it further, and perhaps add an ability to refine a calibration afterwards with extra readings although to be fair, I haven't requested this feature from them."
He and his colleague Eric Bachmann, an expert on in inertial motion tracking, have undertaken projects involving algorithms for redirected walking, navigating virtual slopes, and safety warning systems built into the tracking and rendering cycle.
They have used virtual reality for instructional purposes in graduate and undergraduate courses, workshops and field trips.
Vizard studio, a virtual reality game engine used by virtual reality researchers, is also used for driving simulations and handling interfacing with various virtual reality hardware systems at the university.
It comes with a scene editor and inspector tool, and users can load and edit content from other modeling software such as Revit and Sketchup.
Although major game engines now come with built-in support for Oculus and Vive, Vizard's support for all virtual reality hardware and head mounted display helps save a lot of time and development effort, said Hodgson.
"It used to be very difficult getting a game engine to interface with a particular tracking system or head-mounted display without having to write custom drivers or plugins, which frequently would need to be updated and or recompiled with each game engine update," he said.
The university is now using Unity heavily. WorldViz wants to integrate their custom virtual reality libraries as a plug in to Unity and Unreal Engine, and this is a good move and will give users the best of both worlds according to Hodgson.
"Unity is much less likely to have baked-in support for a CAVE, a set of Flock-of-Birds trackers, or a haptic-feedback device," he said. "I like the concept of integrating WorldViz's virtual reality-specific hardware support with bells and whistles of a AAA game engine like Unity or Unreal. I'm anxious to see how that plays out."
Virtual training use cases
Vizard studio and Precision Position Tracking system is also being used for virtual training in virtual simulation lab at the Embry-Riddle Aeronautical University (ERAU). The lab was built by the engineering and computer science students.
Students located in different parts of the world are immersed into real world environments to help them develop, practice and improve interpersonal skills. The student's head position is tracked using Precision Position Tracking system to optimize on their simulation experience and render and receive more accurate and genuine interactions and reactions.
An example of the simulations is the interview simulation where students are immersed in the lab and encounter different situations. They are asked questions by different avatars from various sides of the lab and so learn how to handle various interview situations such as answering questions properly. They are also expected to handle situations such as placement of plants, a large window in the room, a clock, a phone ringing, or a person coughing.
In another simulation, students are immersed in a fast food restaurant and train station, can check into a hotel and shop where they pick objects, and visit a park and museum. They meet avatars that speak to them in Germany. It helps them gain interpersonal and communication skills, for example.
Students are not only able to learn and practice core skills for use in their profession later on in life, but the project also helps in sharing experiences among participants,  director the Office of Diversity and Inclusion at ERAU, Kenneth Hunt said in a post.
"Participation has resulted in a stronger bond between students, faculty and staff who have shared the experience together," he said.
In another simulation, students are immersed in a fast food restaurant and train station, can check into a hotel and shop where they pick objects, and visit a park and museum. They meet avatars that speak to them in Germany. It helps them gain interpersonal and communication skills, for example.
Other universities are learning from them, according to ERAU's lead programmer, Dynamite Obinna.
"Visitors who come to our lab are always blown away by what they see and experience," he said. "WorldViz certainly provided the value and quality we were expecting."
Vizard studio was used to build the pre-board lab due to its economical advantage.
Researchers at Standford University are also using Vizard and Precision Position Tracking system to study and understand human interactions among people in virtual reality simulations and other forms of media.
Read more case studies here.
Virtual presentations with Skofield
WorldViz is also working on Skofield, a virtual reality communication platform for business that is now in beta. With it, users will be able to drag and drop virtual reality presentations in order to modify them. They can also insert training manuals and product factsheets in form of PDFs and PowerPoint slides to support their presentations.
After creating a presentation, the user can then invite attendees to join a presentation session using email or text. Attendees can then view, experience and interact with the virtual reality presentation or 3D designs without having to travel for the presentation.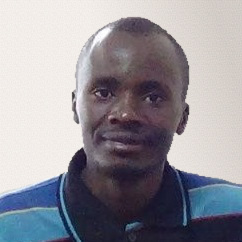 Latest posts by David Kariuki
(see all)