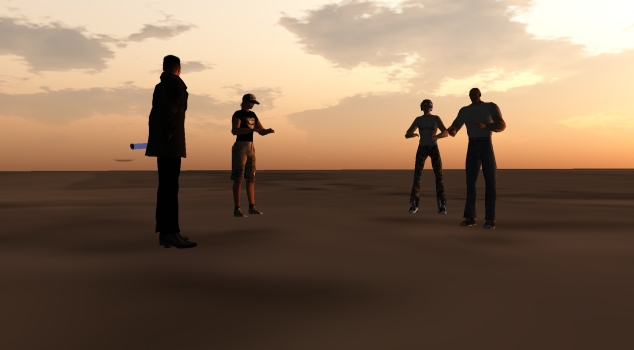 Educators are using virtual worlds, but not in the way they had used them in the past, and not in the same numbers. What you see now is a more selective and targeted use by a smaller subset of the educational community, primarily higher education.
Those groups that still use these types of environments have a very definite purpose in mind, such as advancing ongoing research or building communities that support those activities.
Ten years ago, there was a lot more experimentation happening because these environments were new, and people were feeling their way through the possibilities. Today, that isn't so much the case. Instructors still using the environment appear to be those who are not only comfortable with it, but also have created simulations that leverage the power of the virtual world in ways that advance the learning of their students far beyond the first attempts years ago.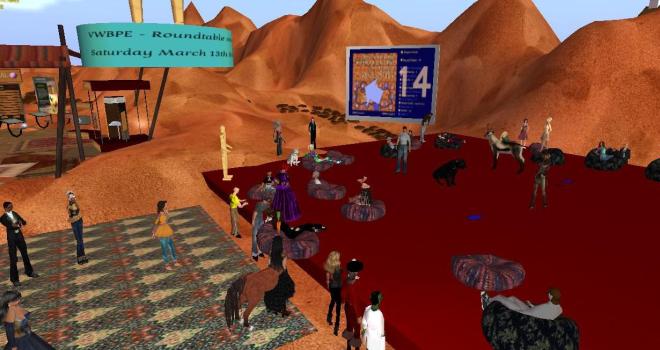 The Virtual Worlds Best Practices in Education conference is a good example that showcases this work. The last several years, we have seen the educational community contract with fewer new instructors coming into the environment than there have been in the past.
At the same time, the innovation by those instructors is increasing in scope and complexity. The use of gaming, non-player characters, story arcs, simulation, and overall engagement for student learning is flourishing.
The challenges to overcome are still great, as is natural if the technology is going to keep pace with innovation.
For example, the next innovation in virtual worlds should consider the following needs:
More control over account management for instructors
More control over the student experience for instructors
The ability to create an experience needs to be more elegant — but not necessarily simplified
Better crowd control tools available such as management of voice, text, and regions
Better capabilities to share files, images, video, sounds, and links, such as the ability to drag and drop from the desktop
Improved import and export capabilities including that of collaborative and group work projects
Additionally, as the challenges increase, so do the opportunities for specialization. Those educators that remain in virtual worlds are leveraging them to create better experiences. They are experimenting with integration of mobile technologies, effective use of cloud architectures, incorporation of data analytics using big data, wearable technology and VR headsets usage, all toward better design of gaming simulations and immersive learning experiences.
Virtual worlds still hold a vast potential for those with the knowledge and expertise to design within them. This is why Rockcliffe is continuing to develop standards and certification programs for institutions and instructors who want to make the best use of these technologies in the education of adult learners.
Educating K-12 children is an entirely different proposition, one that uses different tools, such as Google Expeditions or Nearpod VR.
The next wave
There is a need for virtual spaces that bring people together at a distance and that develop shared communal experiences. As such, as the tools continue to change, another mass influx may still be in the future, once many of the current problems are worked out.
We will likely see these as "virtual spaces" rather than "virtual worlds."
These virtual spaces will probably be a series of interconnectable virtual "apps" or tools that will allow tailoring of smaller, more customizable experiences, that do not require a technical wizard at graphics, 3d modelling, scripting, databases, content management systems, business intelligence tools, and social media integration in order to make useful things happen.
This is what Microsoft did in the 1980s with office automation.
This is what Netscape did in the 1990s with web navigation.
This is what Apple did in the 2000s with the iPod and iPhone.
And this is where Facebook is currently dominating in social media this decade.
The reinvigoration of virtual experiences requires someone with vision. It is about bringing people and technology together in a way that is affordable, accessible, and efficient in the use of people's time.
That doesn't mean educators have soured on the use of virtual worlds. It simply means that different virtual tools cater to different learner audiences, and that customization, specialization, and change are a normal part of innovation in the classroom. Ultimately, educators are thirsty for tools that make sense, and that allow them to create relevant learning experiences that encourage imagination to come to life.
Educators will continue to look at different virtual and augmented reality tools, depending on their learner population and their learning needs. It is normal that educators should explore their options. To do otherwise would be a disservice to their students.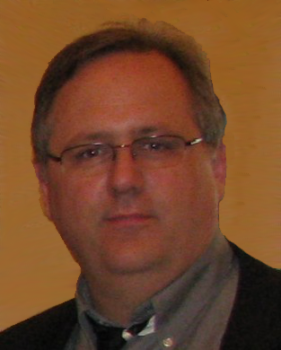 Latest posts by Kevin Feenan
(see all)