If you've been keeping up with media based content marketing — and hopefully you have — then you know the current trend is to publish and share immersive, 360-degree videos.
While a 360-degree video is playing, you can pan the camera view to see the entire area, hence the "360-degree" moniker. But you can also put on a virtual reality headset and experience the videos immersively. YouTube's 360 degree videos can currently be played on any headset, including low-end headsets designed to work with iPhones and Android smartphones.
As you'd expect, the medium opens up many marketing and promotional opportunities.
Here are some recent examples.
1. Markiplier's Let's Play Minecraft
Let's Plays are nothing new. Video content producers and gaming enthusiasts livestream or pre-record game sessions to share with their audience. Interested parties who want to see what a particular game is about, or just want to watch a personality having fun, tune in for each broadcast.
Markiplier is no stranger to the Let's Play scene, and you probably recognize his name. He had the bright idea to create a 360-degree video for a Let's Play session that allows viewers to experience things from his point of view. Yes, you can totally experience being Markiplier sitting in his office.
It's a unique idea, and it works. His video garnered over 2.5 million views in under a month.
Plus, you'll notice the video content is in full HD.
Watch the video below:
2. Nissan Rogue VR Experience
As a merger between the popular Star Wars: A Rogue One story and Nissan's Rogue vehicle line, the company put together an immersive 3D experience through a highly-engaging 360-degree video. It places you in the Star Wars universe with ships, stormtroopers and rogues battling around you.
All the while, the Nissan Rogue blazes through the scenery showing off the car's greatest features and design elements.
This video is an ideal example of how you can use the medium to entertain and promote your products or services. You don't have to be focused so much on the marketing. You can have fun with your videos and content, and that concept really shines here.
Watch the video below:
https://www.youtube.com/watch?v=7QWT6wsbCyk
3. Gorillaz Saturnz Barz Music Video
The band Gorillaz is infamous for using experimental media and content to share a message. For years, they've been sharing anime and cartoon-based videos to go along with their great music. It comes as no surprise that the band decided to toy with an immersive 360-degree video for a recent music video.
The Saturnz Barz (Spirit House) experience is captivating and engaging, and it makes for a great promotional tool. Of course, it also helps that the band has experience with this sort of thing, and their content speaks volumes to the medium.
That is the takeaway here for most brands and marketers. Even though the content is fresh, and the medium is something new, you want to use it in a way that makes sense to your message and your audience.
Watch the video below:
4. FIAT 500X Crossover Commercial
One thing that's easy to forget, especially since you're dealing with video and media content, is that the experience must be interactive for your audience. Just because they are watching a video or an event play out doesn't mean they shouldn't still be involved. Whether it's a conventional 360-degree video or VR-focused content, you want your users to participate in some small way.
That's the idea behind FIAT's 500X Crossover "A Whole New Spin" commercial which makes excellent use of interactivity. As the vehicle drives around the viewing area, users are asked to follow it. The vehicle drives through several terrain and weather conditions to show how versatile it is. Users also get the added benefit of participating while enjoying the immersive, unique experience.
Watch the video below:
https://www.youtube.com/watch?v=JlsCLkeWpcY
5. Suicide Silence Doris Music Video
No matter how you feel about the music content, this next video is amazing and offers a unique experience for the band Suicide Silence's audience.
For their newest music video — a track called Doris — Suicide Silence opted to provide an immersive 360-degree video. Pan the view while it's playing, and you'll notice several virtual screens sharing various content of the band. The floor and ceiling of the interactive area have the band's name and logo, which works to promote them the entire time.
Viewers are encouraged to pan the view so they can see everything happening around them, and all the while, they are listening to music from the band. It's a great experience and one that every brand can learn from.
While the video content and the band logo are definitely more promotional than some of the other videos here, it shows how you can decorate a virtual space for your audience.
Engaging your audience in a positive way is ideal for getting them to remember your brand, and the 360-degree video can do just that.
It's a valuable component in the marketing strategy of just about any company or brand, as these recent examples have shown.
Watch the video below:
Have you seen other cool 360-degree marketing videos lately? Let us know in the comments!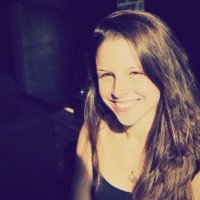 Latest posts by Kayla Matthews
(see all)