OSgrid, OpenSim's largest and oldest virtual world, launched a fundraising campaign today.
The OSgrid Carnival Fundraiser kicked off today at 10 a.m. Pacific and will run until 10 p.m. Pacific today on the grid's Event Plaza region. It will continue from 10 a.m. to 9 p.m. Pacific on Saturday at the same venue and then move to the Maritime Club Belfast on Sunday, where it will go from noon to 5 p.m. Pacific.
The fundraiser will help the grid pay for hardware upgrades and also bolster its financial reserves so it is prepared for unexpected emergencies.
OSgrid, which turned 10 years old this summer, is a major driving force for OpenSim. As a testing grid, this is where developers can try out new features for the platform. Given OSgrid's size, if they work there, they will work on any other grid.
In addition, by allowing users to freely connect regions running on home computers, it has become a low-cost entry point for users looking to run their own sims. It has also been an incubator for both social and commercial grids, as well as for OpenSim hosting companies.
The grid's running costs are more than $1,000 per month, according to the grid's donation usage report, all paid for by voluntary user donations.
Two years ago, a grid outage ended up costing more than $4,000 in data recovery costs, Stiofain MacTomais told Hypergrid Business. MacTomais is the host of this year's fundraiser at Maritime Club Belfast region, a DJ, and regularly runs live music events on the Maritime Club Belfast region.
"Our fundraising target is $3,000," said MacTomais. "All funds raised will go toward external costs as all grid staff are volunteers."
The balance in the grid's PayPal account, which has previously averaged around $3,000 a month, has recently decreased to around $1,500, said grid treasurer Lawrence Roberts in a post. Roberts is also known as Albertlr Landar in-world.
A total of 20 DJs, live performing artists and singers will perform during the whole event according to this schedule and the donations will be given during the DJ dances and live performances.
A thermometer at the region will show, in real time, what is donated as the campaign continues. Grid officers will also be available at Q&A meetings held each Saturday at the Wright Plaza office building to answer questions from grid residents and other members of the public.
Anyone can donate in-world or through the website using PayPal donation buttons.
The hypergrid address is hg.osgrid.org:80:event plaza and hg.osgrid.org:80:maritime club belfast.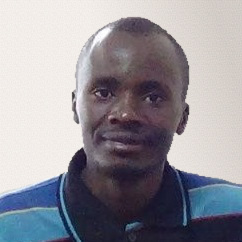 Latest posts by David Kariuki
(see all)