Virtual reality can breathe new life into old games, says video game expert Patrick Soulliere.
And Soulliere knows about games — he's organized more than 100 online e-sports tournaments for Micron Technology that feature many professional gamers and has managed a full time professional gaming team at Stellar Lotus for more than a year.
The game he's most excited about? Skyrim, which is due out this fall for PlayStation VR. Then there are also thee official add-ons, Dawnguard, Hearthfire, and Dragonborn.
"The soon-to-be-released virtual reality version is a way of playing Skyrim that's new, unique, and never been seen before, which is exciting," Soulliere told Hypergrid Business. "The updates will allow a player to experience the full universe of Skyrim in its entirety—wielding a sword or releasing a spell, or looking up to see a dragon flying overhead."
Soulliere is the global eSports and gaming marketing manager at Micron. He also created the ESV TV, an eSports broadcasting live stream.
Other games, such as Mario 64, Zelda, the Starcraft series and many other classics, could be next.
"The possibility of merging childhood nostalgia and modern technology is intoxicating," he said.
The news of Skyrim coming to PlayStation was announced at the PlayStation Media Showcase at E3 2017 Conference in Los Angeles, where Skyrim trailer was also revealed.
See the trailer below:
You can pre-order Skyrim VR from the official website.
Immersion — but at a cost
Virtual reality immersion helps users make better decisions when playing, improve their experience in playing these games, and navigate the scenes better. It also affords new ways to experience the game.
"For the Starcraft series, the implication would be huge in spectator mode," said Soulliere. "You could plug into the map, quickly pick and choose what you want to watch, spin the camera to better see a battle, then look over and see a player cam and their reaction as they win the big battle– that would be amazing."
But the conversion isn't always easy, and can cost a lot of time and money.
Another challenge is that the best quality virtual reality technology is too expensive for all but the enthusiast-level user. We will need to wait until the cost of getting starting in high-end virtual reality gaming reaches about $200 so that these systems can become mainstream.
"Right now, to make a PC that can support virtual reality from scratch you are talking at least $800 in hardware," he said. "As hardware improves and existing technology decreases in price, you will see that become more affordable from both a PC and a virtual reality headset perspective."
Then there's the movement issue.
Some games such as Zelda or Mario need the user to move inside physical environments.
"Most people have limited space in their room so if you had to run around you would be consistently hitting the boundaries of your play space, ruining the immersion," he said. "Today's virtual reality games currently point at a location but then you have to click a button to 'teleport' there, so you can stay stationary."
Using a controller to move around, without the accompanying physical motion, gives many users motion sickness.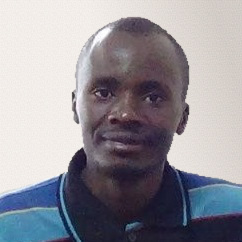 Latest posts by David Kariuki
(see all)