Tangle Grid is hosting the Halloween Expo starting this Sunday, October 15 at the Expo Isle region where different creators from all around OpenSim will come show off, sell and promote their Halloween-related items to visitors.
It will be the fourth time that the grid is running the event, which will continue through November 19. The expo is meant to bring all creators around OpenSim together and a one-stop shop for visitors looking for clothes, furniture, landscape items and other items related to Halloween.
"We don't think of it as Tangle Grid's, but more a place to bring all creators together and one place for people to go instead of traveling all over to find what they want to a particular theme," Tangle grid owner Leslie Kling told Hypergrid Business. "Halloween and Christmas expos should be the best place to find all your holiday needs – one stop shopping!"
Exhibitors can also sell their items using the Gloebits multi-grid currency because the Expo Isle region is now Gloebits-enabled.
Those willing to exhibit, promote or sell items at the expo can contact Leslie Kling in-world or via email at lesliespiritweaver@gmail.com for more information.
Many creators in OpenSim want more audience and customers for their shops and items and OpenSim-wide events would be very helpful. However, they do not participate in expositions and hypergrid activity that would provide them with that audience and Halloween expo is meant to be a great chance to do so.
And just like many other expos and events that encourage OpenSim-wide or hypergrid activity to strengthen the overall attractiveness of OpenSim, the Halloween Expo has previously not been attracting few people partly because it has time limit — only during the Halloween — than the Steam Expo where creators can drop their creations at any time.
"Something that would make us all be as one big happy family seems to scare them for some reason," said Kling. "We have even told them they can say where people can buy the items that they display. Now that we have Gloebits currency you would think they would be more wanting to join in."
"OpenSim is chock full of wonderfully passionate builders, creators, role players, region and club owners and pioneers in general who continue to fight against windmills and battle along solo rather than seek strength in numbers to strengthen the overall attractiveness of OpenSim," Tangle grid resident Elbereth Elentari told Hypergrid Business.
The hypergrid address is: tanglegrid.net:8002:EXPO Isle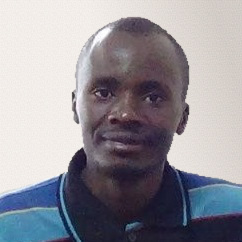 Latest posts by David Kariuki
(see all)