Although many creators do not speak up, theft and illegal distribution of their content is hurting their morale and creativity, and may even be driving some out of OpenSim altogether.
One creator of mesh avatars, who did not want to be named, saw her products distributed full perms across multiple grids and said she no longer trusts those grids and does not want to come to OpenSim as a result.
Many creators are reluctant to speak up or file takedown requests, said Noxluna Nightfire, who has been involved in some recent high-profile campaigns against infringing content.
"I did go into Second Life and tried to reach some of these creators," she told Hypergrid Business. "So far though, most of the other creators have not done anything."
"Redistribution of ripped items is deplorable and puts you on the same level as the person who actually ripped it," another creator, Linda Kellie, told Hypergrid Business. "You not only hurt the creator when you do this but you hurt the grid you are on."
Kellie is well-known in OpenSim for her free, open-source content, including starter clothing and avatar items and region OAR files, and content creation kits, which can all be found on Zadaroo.
In most cases, creators do not like to engage in this time consuming and cost prohibitive activity of chasing grids. Some do not feel that it is necessary to pursue cases on the matter at all.
"I have been creating since 2005 in Second Life and since 2007 in OpenSim," said Kelly. "I just don't believe in lawsuits for trivial things and I would never go to the trouble to file one for my own intellectual property."
Many OpenSim users have individually also been vocal on social media and here about illegal redistribution of creators' content, from Moonrise Azalee to Zangrid's Suzan Mönnink to VirTec's Virtouse Lilienthal to Candi Collins of Genesis Metaverse to creators such as Noxluna Nightfire. The list is endless at OpenSim Virtual, OpenSim Everything and other OpenSim forums.
Why takedown requests matter
Under U.S. laws, and those of most other countries, the original content creators need to file take-down requests in order for their content to be removed. While sites and grids can act proactively if they wish, if they suspect that some content is infringing, they are not required to.
In addition, it can be hard to tell whether content was, in fact, distributed with permission, or if it is just a good imitation of the original product.
It is the responsibility of the content creators to report illegal content to the grid management for actions to be taken, Metropolis grid founder Lena Vanilli told Hypergrid Business.
"In case of a valid complaint issued by a verifiable source — not just some random competitor — we have procedures in place to take the content, region and avatar down," she said. "Just contact our in-world support or send an email to gridmaster@hypergrid.org to file a complaint. Please remember this grid is based on voluntary work so it may take some time to verify the issue and how to handle it."
A couple of cross-grid organizations are working on addressing the issue, including the Hypergrid Chamber of Commerce.
"In my opinion the best way would be a 'quality seal' for freebie regions," said Vanilli.
She suggests that a committee made up of representatives from the major grids could identify region owners who violate the rules, and ban them from their grids.
"People should learn that virtual reality has laws, just as the real world," she said.
She isn't the only one.
"I believe the grid owners should work together when it comes to this item," former Zangrid owner Suzan Mönnink wrote in a post. "Like when one grid bans one person for copybotting or using copybotted items we should let each other know share the details of these people and ban them all at once. Hypergrid was meant for people to meet each other and to share and have fun, not to steal."
Sometimes, what looks like content theft is actually simple mistakes.
For example, if a creator uses an avatar from another grid to set up their store, via hypergrid teleport, that could result in incorrect owner or creator identification when the region is reloaded.
"The way to avoid this issue is to have the user create a local account on the grid or standalone and then rez their items," said DigiWorldz grid owner Terry Ford told Hypergrid Business.
What consumers can do to help
To make OpenSim more welcoming for creators, and a safe place for them to distribute their content, consumers can do more to ensure that the products they use are legitimate.
"You won't know the origin of all items you pick up around the hypergrid," said Kellie. "But when someone tells you that something you have is questionable then it's your responsibility as a person with morals and standards to seek out the origin or stop using it and if you find it is ripped you should tell the creator — I've done this many times myself."
There are also other ways to tell if content might not be legal.
"One way to tell that content is likely to be stolen is if the same content is available on the Second Life marketplace or the Kitely Market and it costs money there," said Hypergrid Business publisher Maria Korolov. "Where marketplaces don't allow freebies — like the Kitely Market — the creators will set the price to the absolute minimum, and might also include a link to where people can get the content for free in the description or in an attached notecard."
Creators can also do their part to help buyers know when they're buying legal versions. For example, they could include a notecard with their products that explains the license terms and links to the creator's website or official online or in-world stores.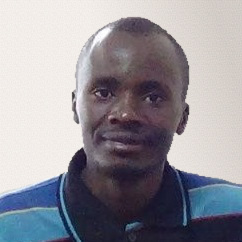 Latest posts by David Kariuki
(see all)