Update: As of July 25, the GoFundMe campaign has been halted, after having raised more than $16,000 — just shy of the $17,000 goal. It's unclear what is happening now. The official InWorldz announcement page about the issue seems to be the best place for updates. There's also some discussion on their Facebook page.
After yesterday's announcement that InWorldz would be shutting down, grid owner Beth Reischl set up a GoFundMe page to save the grid — and the community has stepped up in a big way.
As of this writing, more than 100 residents have already contributed more than $13,000 of the $17,000 needed to keep the grid alive, after less than a day.
"We need $17,000 to get bank balance back to normal … and pay the servers for another month," she wrote in the description of the fundraiser.
The money will be used to get the bank balance back to normal after InWorldz had to pay off a loan early due to bureaucratic problems.
"We will apply your donations to your region tier," she said.
"I will be honest, cashouts will be put off until we get everything organized, but all older cashouts will be held to be first paid off as things stabilize," she added.
The money will not be deducted from the donors unless the entire goal is met.
"I know InWorldz is a home to so many of you, and I was willing to close the doors on that as I had not seen any way out of the impending doom," Reischl said. "However, if you can donate, we can get the servers going and we'll get a new payment system in place."
The new payment platform will not be PayPal, the company responsible for the current problems, she said, but will be one that will allow payments by customers in both the U.S. and Europe.
"We will apply donations that match billing records as needed, just let us know which region and we'll update accordingly," she added.
Thanks to the Metaverse Traveller blog and Talla Adam for the heads up.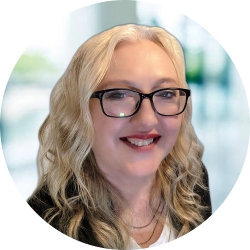 Latest posts by Maria Korolov
(see all)