The lights went out at midnight.
InWorldz, one of the oldest and most successful OpenSim grids, shut down last night. And it ended in a way fitting for a social grid — with a party.
"Tonight we were lucky enough to have the ability to log in and have a last hurrah at InWorldz," wrote resident Brooklynn Peretz in a Facebook comment. "A very bitter sweet moment. We will always have our memories of an amazing grid and wonderful people."
"The end of an era," wrote Rig Torok in a comment on the grid's Google Plus group. Let's just hope they rise from the ashes greater than before."
"Farewell InWorldz, we hardly knew ye and Best Wishes to all the InWorldz residents," wrote resident Dragonfists Chan in a comment on the grid's State of the World post. "May everyone find happiness and contentment in a new virtual home."
"I have been in InWorldz since June 2010," wrote resident Teal Freenote. "I have loved it dearly. It was the first place I could afford to own a sim — a longtime virtual dream. Its abundance of prims enabled me to build the art I always wanted to. Prim abundance and free uploads enabled me to learn to build so many other things and experiment and keep experimenting."
"I'm not logging out," wrote CheysuliLir Restless. "Will go down with the ship.  First came to InWorldz in 2010 and experienced a steep learning curve about virtual worlds and building.  Still have my original sim from that time.  I will mourn the loss of creations by those who are no longer active in VR — Johnny Night, Julia Hathor, Elwing Quendra.  There are things in InWorldz they created that are not anywhere else.  No, they are not just things……they are imagination, creativity, fantasy, joy, pride……all built into a collection of prims.  To the friends I made, I wish you the best in the future.  We may meet again, pixels permitting."
"Thank you InWorldz for all the beautiful memories!," wrote Zac Chavy, "Me and my friends learned so much here and have had so many joyful and funny moments. For me there will be no replace for that. Please come back InWorldz with all our avatars and all problems fixed! It's hard to say goodbye!"
"Trying not to cry right now," wrote resident Susanna Valeska. "I was one of the Founder's Club, coming to InWorldz first in 2010.  I have met such wonderful people from all over the world whom I never would have met otherwise.  … Take care my friends.  The lights are now turned off…."
Other grid owners have also expressed regret about InWorldz' closing.
"It is a sad day to see InWorldz close," The Adult Grid co-owner Constanza Amsterdam told Hypergrid Business. "I have spent many happy times there, made friends and organized an awesome clothing fair back in 2012 with benefits going to St. Jude's Childrens Hospital. It is sad to see it go after 10 years."
"We at Mobius are sad to see InWorldz go," Mobius Grid head Roy Corr told Hypergrid Business. I myself loved to explore InWorldz in my free time. I really liked this group of fantasy regions I once found there made me feel like I was in Dungeons & Dragons."
"We always considered InWorldz a miracle: it has been the right mixture of merchant and buyers for a long time," Craft grid owner Raffaele Macis told Hypergrid Business. "But after considering a similar project we can understand how delicate is its balance. A small crisis or a decline in the number of users can lead to serious financial problems. A grid like InWorldz is condemned to invest money to continuously grow otherwise staying alive can be a lost challenge. If the owners or the community of InWorlzd will not be able to make a new plan and go on with their wonderful grid, it would be better for them if they stay together or maybe if they make a new grid based on Halcyon in which go on with their community for the next few years of life of this platform. I think that spreading the community in the hypergrid could be the end of their dream."
What's next?
There's a chance that InWorldz will be reborn again, in some form.
Owner Beth Reischl held a fundraiser on GoFundMe that, as of this writing, raised $16,176 — but she put a pause on it just short of the $17,000 needed to keep the existing servers running.
In her last update on the site, three days ago, she asked, "Once we hit our goal, then what? What about next month?"
Instead, she said, instead of paying back the money owed to the hosting company, the funds raised could go towards starting a new grid.
"We'll be able to move OARS, profiles, groups," she said. "Inventory can only be taken that can be put in a box to be OAR filed."
She didn't explain how this would answer the "What about next month?" question.
InWorldz co-founder and CTO David Daeschler, who left the grid in 2016, expressed his worries. Current tech head Jim Tarber also said that he would be leaving the project after the current crisis was over.
"I will step away," he wrote in a comment on an InWorldz discussion page about the situation. "Please allow me this message to say goodbye. I have only been trying to save as much user content as possible before the servers go down. I was not aware of the Rackspace shutdowns, only becoming aware Sunday night when I discussed the progress on the asset stuff with Elenia, and I am not aware of any of her plans for a grid redo other than what she has posted here."
" I won't be part of any InWorldz restart," he added. "My future here was uncertain anyway. I truly hope as much as possible will come out the other side, within the constraints of losing inventory and assets, and I've done quite a bit to try to ensure that, but there are far more unknowns than knowns still at this point.."
There have been no updates in the last couple of days by Reischl either on the grid's Facebook page, or its Twitter feed, or its Google Plus group, or the announcements section on its support page.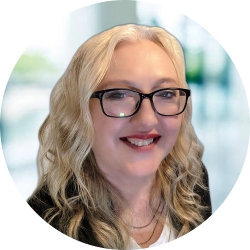 Latest posts by Maria Korolov
(see all)