If you are a resident of Paris or visiting this week, check out the NewImages Festival.
For five days, the "City of Lights" will host an array of innovative VR program that includes virtual reality films as well as outdoor experiences, keynote speeches, and table discussions.
Keeping in tune with the festival's philosophy of "Images should not only be watched and analyzed: they should be lived, felt and palpable" attendees will be able to take in creative storytelling and perspectives.
The festival runs from June 19 to June 23, and this year for the first time includes a market where XR creators can get funding for their projects.
One of the major highlights of the festival is the Vader Immortal: Star War VR Series which is making its European debut there. Released on Oculus Quest in the US in May, Vader Immortal will be having its premiere during the event. Attendees will get a chance to play the role of a smuggler operating near Mustafar, the volcanic world that Darth Vader calls home. 
The interactive experience Mechanical Souls will also have its European premiere this weekend. This VR-powered experience focuses on androids hired to help with a sumptuous wedding ceremony, but something goes wrong.
It is one of a dozen projects that will be vying for prizes, including a 10,000 Euro Masque d'Or grand prize award.
Check out the Mechanical Souls trailer here:
Another European premiere is for the VR film "7 Lives," which features a ghost dealing with the aftermath of her suicide at a Tokyo train station.
One entry, Fisherman's Tale, is a VR puzzle game that is already available to purchase for Playstation VR, Vive, and Oculus Rift platforms.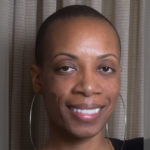 Latest posts by Timeka Cobb
(see all)