The 2019 OpenSimulator Community Conference is this weekend, Dec. 14 and 15, and I enquired as to whether or not they would accept my jewelry as an art exhibit. Frans Charming said yes — if it did not exceed 20,000 vertices. Looking at all I had created, I found in inventory one of the first bangle bracelets I had ever made. Frans said it would need to be full permission to share at the conference if that was okay. Being one of my first creations I thought that would be perfect to share with the OpenSim community.
According to OSCC organizer Jeroen Frans, the exhibit is located in the middle of the landing area of Expo Zone 5 at hypergrid address cc.opensimulator.org:8002:OSCC Expo Zone 5, coordinates 128/139/26.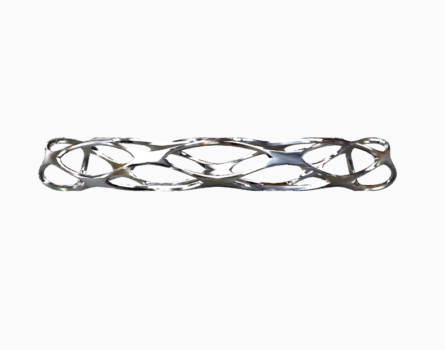 The bracelet above is based on a mathematical shape called a Voronoi diagram, which turns out to be useful for applications like architecture, 3D mapping — and jewelry design.
I learned how to create the Voronoi style bangle from YouTube videos, such as the one below about how to use the free Blender 3D modeling software to create a Voronoi bracelet:
This next video is me creating the bracelet, there are a few steps and not too hard to create, notice how slow I am working? There doesn't have to be a race to finish when you create. Take your time, one step at a time just like if you were following a recipe.
One of the tricks I learned when following tutorials was to play the tutorial video for just a few seconds, stop the video and practice the steps they just described in the video. This is how I learned to create jewelry.
Actually, I had Blender on my hard drive for a few years without using it and would just stare at it. It was so complex to me at first!
I also subscribed to Adobe's Creative Cloud which is just $9.95 per month for a photography subscription and you have all of the Adobe resources which are constantly updated.
The Photoshop desktop feels very much the same to me as Blender, and in no time, I became comfortable in both programs. Photoshop has 3D too and there is an article I will be writing soon to show you how to create pretty seashells.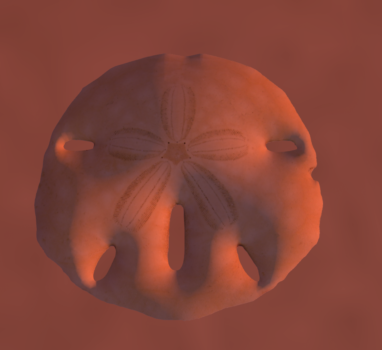 Meanwhile, visit OSCC 2019 to check out my work, and that of many other artists and creators. It will be a very informative conference!
Get the full schedule of events here and click here to register for free.
Latest posts by Marianna Monentes
(see all)