The first Hypergrid Hoppers trip of 2020 is planned for this Tuesday, January 7, at 1 p.m. Pacific Time, starting at the HG Hoppers region of Craft World.
The hypergrid address is craft-world.org:8002:HG Hoppers.
"What place we will visit shall be a surprise," organizer Ervare Farroretre told Hypergrid Business. "We notice that to post the destination up ahead results in that the people go immediately and to the time of the hopping they feel no need to see it again."
This is Hypergrid Hopper's second year of hypergrid field trips. The group launched a year ago, with a focus on visiting arts, immersive technologies, and education-related destinations.
"Our first hop will immerse you into the mind of an artist whose paintings will come alive around you," said Farroretre, who is also known as Art Blue in-world. "We will gather at HG Hoppers Clubhouse at Craft World. We will not tell where the travel will take us, so the element of suspense will give way to your imagination and perhaps allow you a sort of Stendhal Syndrome experience."
In Wikipedia the Stendhal Syndrome is described by referring to a movie: "The work that Anna literally steps into is a painting by Rembrandt, depicting 17th-century policemen and titled The Night Watch. The painting that causes Anna to faint in the museum is Landscape with the Fall of Icarus, by Bruegel."
"In addition, we will also announce our 2020 plans and a major art project invitation – World in a Fridge – to artists and creative builders in which to participate," said Farroretre.
Follow Hypergrid Hoppers at Facebook for all the latest news.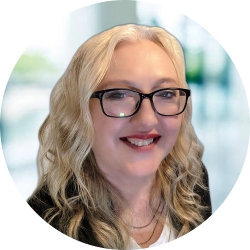 Latest posts by Maria Korolov
(see all)