OpenSim stats reversed a multi-month land area decline this month, with slight upticks in regions and registered users.
Active monthly users were down by 1,523, but the loss was due to a stats issue on the Virtualife grid. Last month, the grid posted 2,888 active users, but Hypergrid Business readers pointed out discrepancies in the stats. Among other issues, the grid reported 1,715 active users over the past 30 days — but only 324 registered users. Now, you can have more hypergrid visitors than registered users — hypergrid visitors don't have to register anywhere, they just teleport in. But local users do have to have local accounts, so you can never have more local actives than you have registrations. I suspect that the grid is accidentally reporting cumulative totals instead of monthly numbers. If so, the grid's active users would be around 600, most of them hypergrid visitors.
Without that error, active user numbers would actually have increased this month.
It remains to be seen whether this increase in land and users is just a temporary blip or the start of a positive trend, since the factors that contributed to OpenSim's decline last year are still in force. Namely, there hasn't been any significant progress when it comes to technology or content or marketing of the platform.
In fact, virtual worlds aren't doing well in general. High Fidelity is all but shut down. Linden Lab confirmed more layoffs this week. According to Wagner James Au, this new round of layoffs comes only three months after another round of Sansar-related layoffs, when the platform was reportedly operating with just a skeleton crew.  Sansar was supposed to be the VR-friendly successor to Second Life, but never took off.
Other attempts to create VR-friendly virtual worlds haven't been taking off either, due to a lack of interface standards and headset usability issues, combined with inadequate graphics and performance. All of these issues will, eventually, be addressed but folks too early to the game are suffering.
Back to OpenSim. The total number of standard region equivalents went up by 1,233 this month, and total registrations went up by 1,598.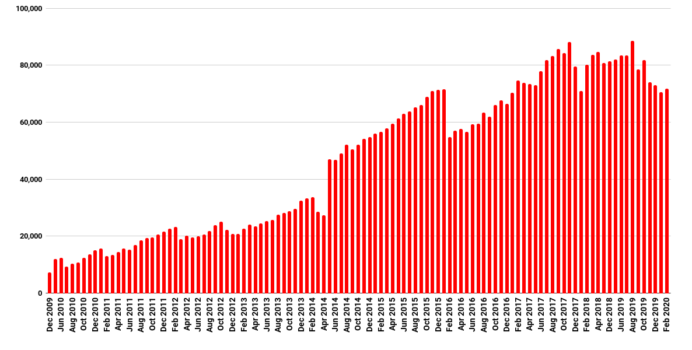 These stats do not include most of the grids running on OutWorldz' DreamGrid distribution of OpenSim, or private company or school grids who used other installers. According to OutWorldz' Fred Beckhusen, 1,595 DreamGrids were online last weekend.
Of those, 1,253 of them use an OutWorldz subdomain, and 342 have their own website address, or just use an IP address instead of a URL.
OpenSim is a free, open source virtual world platform that's compatible with the Oculus Rift. It allows people with no technical skills to quickly and cheaply create virtual worlds, and then teleport to other virtual worlds. Those with technical skills can run OpenSim worlds on their own servers for free, while commercial hosting starts at less than $5 a region.
A list of hosting providers is here. Download the recommended Firestorm viewer here. And find out where to get content for your OpenSim world or region here.
You can also add your grid in the stats if it is not being crawled by OutWorldz. OutWorldz also provides OpenSim users with free mesh items, OARs and free seamless textures that you can download and use on your grids.
Top 25 grids by active users
When it comes to general-purpose social grids, especially closed grids, the rule of thumb is: the busier, the better. People looking to make new friends look for grids that already have the most users. Merchants looking to sell content will go to the grids with the most potential customers. Event organizers looking for the biggest audience… you get the idea.
Top 25 most popular grids this month:
The actives list is based on active, unique 30-day user login numbers that grids report on their stats pages. Those grids that don't report their numbers might be just as popular, but we wouldn't know. The active user stats are also used to generate the popular hypergrid destinations list, which is useful if you have a hyperport and want to put up gates to the most popular grids, or include the most popular grids in an in-world directory.
This list is also a good place to start if you want to open up new stores or hold events, or are just looking for places to visit.
I measure active users by counting both local residents and hypergrid visitors. After all, hypergrid visitors attend events and spend money just like anybody else. If I'm looking for a happening grid, I want one with a lot of people on it — and I don't really care where their home avatar is based. In fact, several grids are encouraging users to have their avatars on other grids, such as Kitely or OSgrid, in order to reduce the load on their own servers. Many grid owners are also increasingly willing to rent land to visitors, and even give free store space and homes to visitors as well. Their money, after all, is just as good.
Yes, this means that people are double-counted, based on all the grids they visit. But they'd also be double-counted if they created new avatars on each grid. So it comes out even in the end, as far as I'm concerned.
Here some information on how and why you should set up a stats page for your grid. Of course, not all grids need a stats page, especially grids that aren't open to the public, like school grids, private company grids, small family grids, and so on. From prior surveys, this "dark metaverse" of OpenSim grids might actually be bigger than the one we know about, because those grids don't need to promote themselves, and we never hear about them.
Matrix Gaming Grid seeks game masters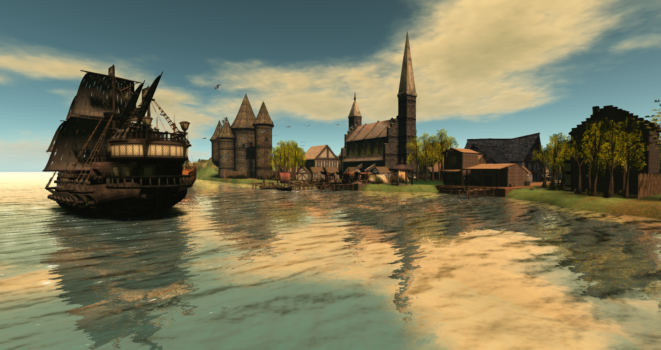 The Matrix Gaming Grid is looking for game masters to run weekly or monthly games.
"Volunteers can bring in their own players or we can help them find new players from around the world," said grid owner Jack Palu. "We have great 'meet-up' game rooms that people can use at their convenience and of course, we are open 24/7."
The grid has free dice HUDs and other gaming tools, he said. "They can run any game they wish, using any rule system they want.  And it's all free."
Top 40 grids by land area
The list below is a small subset of existing OpenSim grids. We are now tracking a total of 1,474 different publicly-accessible grids, 308 of which were active this month, and 237 of which published their statistics.
All region counts on this list are, whenever available, in terms of standard region equivalents. Active user counts include hypergrid visitors whenever possible.
Many school, company or personal grids do not publish their numbers.
The raw data for this month's report is here. A list of all active grids is here. And here is a list of all the hypergrid-enabled grids and their hypergrid addresses, sorted by popularity. This is very useful if you are creating a hyperport.
You can see all the historical OpenSim statistics here, including polls and surveys, dating all the way back to 2009.
Below are the 40 largest grids by total land area, in terms of standard region equivalents.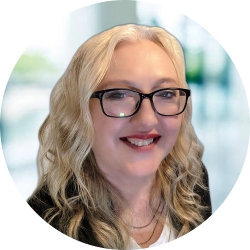 Latest posts by Maria Korolov
(see all)