Scope AR's WorkLink platform, an augmented reality tool that provides AR-enabled remote assistance and step-by-step work instructions, is helping factories by having maintenance experts provide real-time remote assistance and work instructions to factory workers in geographies where Chinese experts are no longer allowed to travel due to COVID-19, previously known as the Wuhan coronavirus.
Using WorkLink platform, a company does not have to wait longer to have a machine to be repaired or to wait for experts to fly in and install a new machine, before resuming production or activity. A worker on location can call up an expert for assistance. Experts then use the app remotely to guide factory floor workers even those with little or no experience in repairing or troubleshooting machines, to ensure machines are back on track as soon as possible. This helps the companies to avoid costly downtime which could cost the companies millions of dollars during the ongoing COVID-19 outbreak.
"As China continues to battle the coronavirus, its impact is being felt by businesses worldwide, particularly those in manufacturing where unplanned downtime can cost millions," Scope AR's Chief Customer Officer and co-founder, David Nedohin told Hypergrid Business.  "Scope AR's WorkLink platform, an augmented reality tool that provides AR-enabled remote assistance and step-by-step work instructions, is helping enterprises maintain stability in this time of uncertainty.

Apart from helping with remote maintenance work, WorkLink is being used for remote teamwork collaboration between staff in all types of companies, speeding logistics, speeding of packaging lines and in many other applications as well. It employs Microsoft HoloLens headsets.
How WorkLink works
Using WorkLink, technicians on the factory floor or anywhere else in the field can immediately connect through live video with a remote expert using any device to get the real-time guidance they need. Experts are able to view exactly what a remote worker is seeing and can share their knowledge as if they were standing on site.
Either user can place annotations and 3D content that stays locked on an object, giving rich context and eliminating confusion. If AR work instructions are available for the specific procedure being conducted, the expert can place them into the support call in real-time to help guide a worker through the task.
"Augmented reality has the potential to transform how an entire company works and shares knowledge," said Nedohin. "The companies that Scope AR works with choose to use WorkLink because it can help increase comprehension and communication of work instructions, decrease error rates, increase employee safety, improve worker efficiency and accuracy, as well as reduce travel and maintenance costs and decrease equipment downtime."

WorkLink, factory floor workers are able to perform simple to complex remote tasks, employee training, product and equipment assembly, maintenance and repair, field and customer support, and more. They access work instructions in real-time and can record sessions simultaneously in one application. Thus, they can then use those instructions to solve the same factory problems when they reoccur, even as the platform allows them to retain and share that knowledge.
The expert can see the technician's view (including the augmentation) to intuitively guide her through the process
Individual experts and companies can also author instructions and procedures and publish them for use as training or maintenance video on the platform, to guide the workers to repair and maintain machines. Instead of asking factory floor workers to follow complex instructions and drawings, experts can design simple-to-follow instructions about what needs to happen. They can also track and record progress and validate results with no extra effort from front-line workers. Experts can author content without any coding skills.
"Leveraging the remote assistance functionality of WorkLink is similar to using FaceTime, with AR components added in," said Nedohin. "Scope AR does offer customer onboarding support and training to help new users get started with WorkLink. There are also tutorials customers can access in order to get started."
WorkLink will continue to develop as a Knowledge Platform offering best practices but also tracking analytics around the operations.
Helps with disaster management
In addition to helping to deal with situations following COVID-19 outbreak in China and other parts of the world, WorkLink can be used in any other case of disaster management.
The idea of limited access to factory and company facilities is a usual occurrence once disaster strikes and preparedness with AR can help an organization prevent downtime.
Better user-experience will boost AR platforms
According to Nedohin, AR can drive real business value and the industry now has the numbers to prove it, to the point where many Fortune 100 companies are taking notice and figuring out the right use cases for their business.
"We've seen increased buy-in for enterprise AR and anticipate that to continue in the coming years," he said. "The C-suite is now a part of the conversation in AR deployments as we're seeing repeatable and consistent ROI numbers from various customers with similar use cases."
In addition, toolkits are getting better and object tracking is becoming more feasible as a result of improved computer vision algorithms and processor speeds. This will help boost user experience in AR.
According to Nehodin, although many enterprise organizations are already implementing AR and seeing great success with the use of smartphones and tablets, there is no question that a hands-free experience is the Holy Grail, particularly for industrial workers repairing complex machinery or manufacturing products on the factory floor.
"As the underlying technology involved with creating a positive experience for someone wearing an AR headset matures, it will usher in a new era of devices that boast a smaller form factor, an increased level of wearability and more sophisticated video display, allowing workers to explore a new set of applications where AR can help them do their jobs better than ever before," he said.
For companies willing to implementing AR solutions for their operations, they should partner with their IT early to ensure an AR application fits within their existing information architecture, choose an AR remote assistance platform that can be deployed immediately on the devices already available within their organization and work with employees to educate them on how AR can benefit them and in fact make them better and safer at their jobs.
For those looking at AR work instructions, the key is choosing the right use case.  It is critical to work with your AR provider to support the discovery and selection of a use case that will be successful and measurable.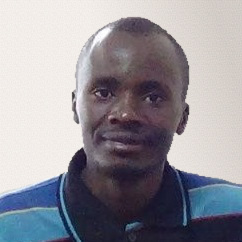 Latest posts by David Kariuki
(see all)