With businesses, schools and other organizations sending many employees to work from home during the COVID-19 pandemic, this could be a good time for organizations to take another look at virtual reality.
And VR manufacturers have just released some nice new high-end headsets.
Earlier this month, HTC announced two business-oriented VR bundles, featuring the new high-end VIVE Pro Eye, a business-friendly virtual reality headset for companies that want for training, gaze-oriented navigation, simulation, getting consumer feedback and doing business analytics.
And for folks who want to escape from home virtually if they can't do it in real life, Valve's Index VR headset returned to shops for sale last Monday — though it sold out in just 30 minutes due to the hype around the Half Life: Alyx,  a VR-only sci-fi game which will be released on March 23. The game is free with a Valve Index headset.
"Mass market VR is in a fascinating spot right now: despite all odds, new products like Valve Index are still not only entering the space, but also pulling new adopters towards the embattled PC-tethered category, when so much of the focus of late has been on standalone devices like Oculus Quest and Vive Focus," Juan Kuang, an analyst at Greenlight Insights. told Hypergrid Business.
PC-tethered headsets like the HTC Vive, Vive Index, Oculus Rift and Microsoft's Hololens require a nearby computer to run the virtual reality application.
Mid-range standalone headsets like the Oculus Quest, Oculus Go and Vive Focus have a computer built-in.
Smartphone-based headsets are basically nothing more than a set of lenses and a controller, and rely on the user dropping their smartphone into the viewer to run virtual reality applications.
Finally, one last option is headsets that are powered by a gaming console, like the Playstation VR from Sony.
Which ones offers the best user experience?
The smartphone headsets typically don't offer much in the way of interactivity and the VR apps are usually much more light-weight. There can also be issues of image quality and performance.
The high-end headsets have better graphics and performance, but the user is generally attached to computer by a cable, and external cameras may be required to accurately track user movement.
But some makers are starting to offer wireless connectivity to get rid of the cables and something called inside-out tracking to eliminate the need to put cameras up around the room.
Tops among them, the HTC Vive Pro Eye and the Cosmos both offer wireless connectivity via an external adapter — but it will run you an additional $300.
But HTC is just now starting to catch up on inside-out tracking, having relied on external cameras in the past. Today, both HTC Vive Pro Eye and the HTC Cosmos have inside-out tracking.
"Other companies, like Oculus and Microsoft, have already made inside-out tracking a standard part of their designs," said Kuang.
The next step in tracking movement is hand tracking. Pimax, which makes the headset with the widest field of view on the market, announced plans to offer hand tracking sometime this spring.
All these high-end headsets are expensive. Expect to spend hundreds or even thousands of dollars for the best combination of features and performance.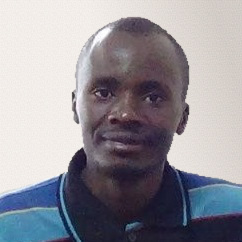 Latest posts by David Kariuki
(see all)