OpenSim land area continued its four-month growth streak this month, and the number of active users in OpenSim is up this month by over 2,400 users, mostly due to the fact that the Tag Grid released numbers this month, but not last month. But some of the increase could also be due to people staying at home as a result of the COVID-19 pandemic.
OpenSim now has a total of 76,238 regions, an increase of 1,460 over last month. Nearly all of these regions — 97 percent — are accessible via hypergrid teleport.
OSgrid was the biggest region gainer, with the equivalent of 1,434 new standard regions, followed with 108 new regions on the recently back-from-the-dead under new ownership AviWorlds grid.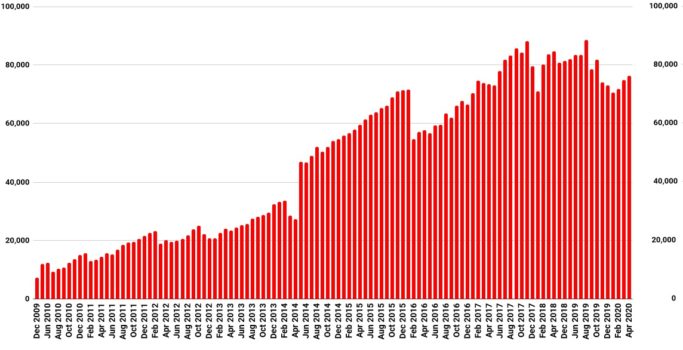 These stats do not include most of the grids running on OutWorldz' DreamGrid distribution of OpenSim, or private company or school grids who used other installers.
As of last month, according to OutWorldz' Fred Beckhusen, 1,910 DreamGrids were online. Over 90 percent of those use an OutWorldz subdomain, and the rest have their own website address, or just use an IP address instead of a URL.
The grid crawler at Hyperica, which is used by OutWorldz to crawl grids, is finally back online after OutWorldz replaced the entire machine after a server blow-out.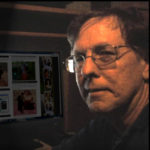 "I am tracking a total of 5,586 total grids that have been online at one time or another," OutWorldz founder Fred Beckhusen told Hypergrid Business.
OpenSim is a free, open-source virtual world platform that's compatible with the Oculus Rift. It allows people with no technical skills to quickly and cheaply create virtual worlds, and then teleport to other virtual worlds. Those with technical skills can run OpenSim worlds on their own servers for free, while commercial hosting starts at less than $5 a region.
A list of hosting providers is here. Download the recommended Firestorm viewer here. And find out where to get content for your OpenSim world or region here.
You can also add your grid in the stats if it is not being crawled by OutWorldz. OutWorldz also provides OpenSim users with free mesh items, OARs, and free seamless textures that you can download and use on your grids.
Top 25 grids by active users
When it comes to general-purpose social grids, especially closed grids, the rule of thumb is: the busier, the better. People looking to make new friends look for grids that already have the most users. Merchants looking to sell content will go to the grids with the most potential customers. Event organizers looking for the biggest audience… you get the idea.
OSgrid gained the most active users this month with 457 new actives, followed by Kitely at 359, and ZetaWorlds at 344.
Top 25 most popular grids this month:
The actives list is based on active, unique 30-day user login numbers that grids report on their stats pages. Those grids that don't report their numbers might be just as popular, but we wouldn't know. The active user stats are also used to generate the popular hypergrid destinations list, which is useful if you have a hyperport and want to put up gates to the most popular grids, or include the most popular grids in an in-world directory.
This list is also a good place to start if you want to open up new stores or hold events, or are just looking for places to visit.
Here some information on how and why you should set up a stats page for your grid. Of course, not all grids need a stats page, especially grids that aren't open to the public, like school grids, private company grids, small family grids, and so on. From prior surveys, this "dark metaverse" of OpenSim grids might actually be bigger than the one we know about, because those grids don't need to promote themselves, and we never hear about them.
Kitely Market made deliveries to 400-plus grids
The Kitely Market, which is the largest collection of legal content available, has delivered orders to 421 OpenSim grids to date, both hypergrid-enabled and closed, private grids. (Instructions for how to configure the Kitely Market for closed grids are here.)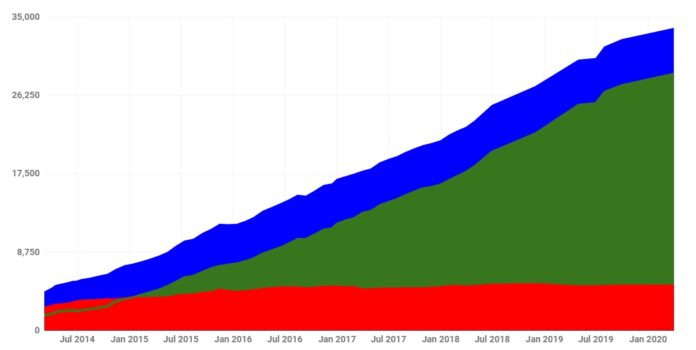 There are currently 33,677 products listed in Kitely Market containing 16,675 product variations of which 15,030 are sold with the Export permission.
Landscaping continues to be the top-selling category, Kitely CEO Ilan Tochner told Hypergrid Business, with 24 percent of sales. Sales of structures were up slightly, from 15 percent last summer to 16 percent today, while the proportion of items related to avatar appearance and clothing went down from 12 to 11 percent, and 9 to 8 percent, respectively.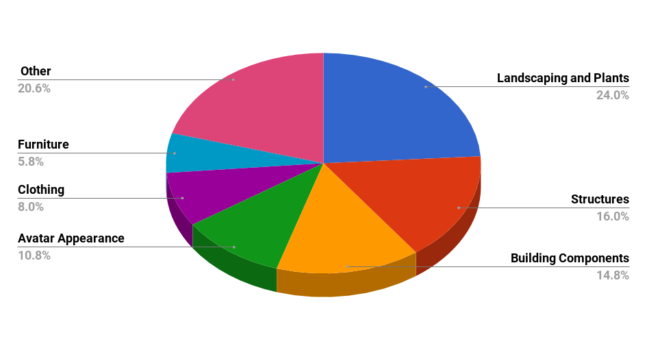 Get free regions at The Fire and Ice Grid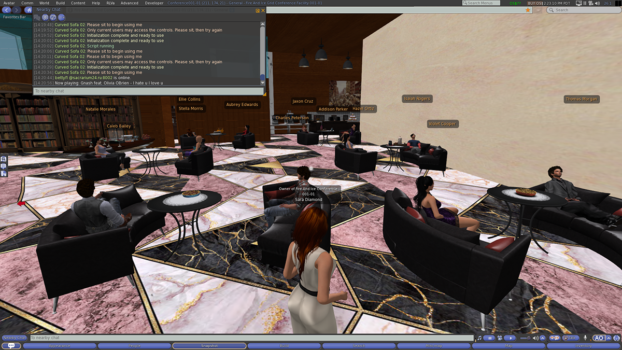 Charitable organizations can now get free regions at during this coronavirus pandemic. The grid, which hosted the a virtual coffee morning on behalf of the New York LGBT Forum which usually happens physically, is extending a hand to charitable organizations willing to host their meet-ups virtually in virtual world.
The grid's administration said social isolation is a genuine risk for a great many people who live alone or have other mental health issues, adding that while using avatars in a virtual world might not be for everyone, it is an excellent way of socializing for many people.
The offer will apply to first ten charitable organizations who can apply by filling a form on the grid's website.
The organizations will also get help from the grid to set up the region, in addition to benefiting from the introductory videos from the grid's website. This offer will remain open for as long as the current social limitations around the world are in place due to coronavirus outbreak.
The grid said the offer was the most effective way they could come up with to help as many different communities adding that social isolation in the physical world does not have to be anti-social and people needed to keep taklking whether through virtual worlds or phones.
VGrid hosting exhibitions during coronavirus outbreak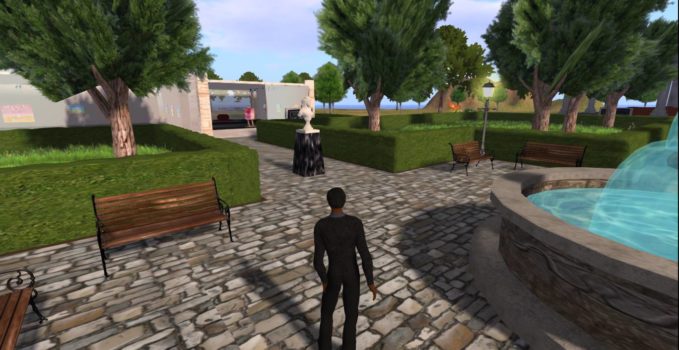 Brazil's Federal University of Pelotas's VGrid is now home to virtual exhibitions ranging from science to art. This is a service to its students who are in quarantine due to the COVID-19 epidemic.
On the grid's Virtual Campus region, for example, students can visit the Arts Center, a museum hosting exhibits from the collections of the Leopoldo Gotuzzo Museum.
Also on the same region is an astronomy exhibition organized by physics professor Virginia Alves, a project known as O Legado de Galileu — or, Galileo's Legacy.
And there's more.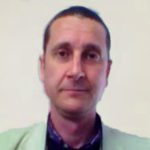 "In the region called Criativia, we have an exhibition of science, technology and engineering about gears, geometric solids, atoms and molecules, engines and with works about 3D modeling by students of the postgraduate program in Digital Graphics at the University," professor Carlos Campani told Hypergrid Business. "VGRID also offers many freebies such as clothes, furniture, houses and construction, scripts, and animations."
In addition to the Federal University of Pelotas, the grid has already been used for classes by the Federal Institute of Education, Science and Technology of Rio Grande do Sul.
The grid is open to hypergrid visitors, he said. In fact, users are not able to create new local avatars on the grid — students create avatars on other grids, such as OSgrid, and teleport in.
But there are local avatars for particular use cases, he said.
"There are a few dozen predefined avatars to be used by students in class and to be offered to the public, during public events, without the person having to go through the tedious process of creating an account," he said. "It also simplified grid management."
A Dimension Beyond offers free meeting space during pandemic
Virtual environment hosting and development company A Dimension Beyond is offering free virtual meeting spaces for those impacted by the COVID-19 pandemic.
The virtual meeting spaces are available on the company's OpenSim grid, A Dimension Beyond!, and also on its browser-based virtual world platform, The CybaLounge.
CybaLounge does not need the user to download or install any software and works on computers, tablets, and smartphones. It supports voice, chat, video playback, file sharing, and whiteboarding capabilities, the company said.
Meanwhile, the OpenSim grid also comes with pre-made realistic avatars, presentation screens, voice, and chat. Normal region pricing starts at $4.74 per month per region.
Dynamic Worldz launches second grid for software transition
The Dynamic Worldz grid launched a new grid, Dynamic Worldz2, because of architecture changes related to upgrading to OpenSim version 0.9.1.
The existing grid will continue to be supported for the time being as a legacy grid, grid owner Danny Cruise told Hypergrid Business. Meanwhile, users are asked to create new user accounts on the new grid.
Hypegrid Safari resumes; to take place every Tuesday
Future Safaris will now take place every week on Tuesdays, starting at the reception section of theVirtual Dreamgrid at 12:00 noon SLT. People will find a box on the reception,  and on clicking on it, they will receive a file with note card, landmark and tag to carry during the travel.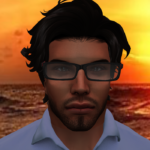 "Next Tuesday we will visit Mont Saint Michel reproduced on Opensimulator!" Virtual Dream grid owner told Hypergrid Business. "But I prefer to leave the surprise of the destination!!"
New grids
The following grids were added to our database this month: A Dimension Beyond, Adroaniel, AilsaDream, BudLand Grid, Dormiamoci Su, EthanWorld, Matt's Grid, Outlanders, Power Angels, Shasiyadynasty, SimWorkx, Virtual Ville, and Worldwide.
Do you know of any other grids that are open to the public but that we don't have in our database?
Email me at [email protected].
Top 40 grids by land area
The list below is a small subset of existing OpenSim grids. We are now tracking a total of 1,517 different publicly-accessible grids, 314 of which were active this month, and 251 of which published their statistics.
All region counts on this list are, whenever available, in terms of standard region equivalents. Active user counts include hypergrid visitors whenever possible.
Many school, company, or personal grids do not publish their numbers.
The raw data for this month's report is here. A list of all active grids is here. And here is a list of all the hypergrid-enabled grids and their hypergrid addresses, sorted by popularity. This is very useful if you are creating a hyperport.
You can see all the historical OpenSim statistics here, including polls and surveys, dating all the way back to 2009.
Below are the 40 largest grids by total land area, in terms of standard region equivalents.
Top 40 by land area: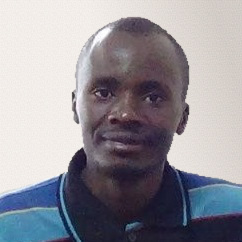 Latest posts by David Kariuki
(see all)