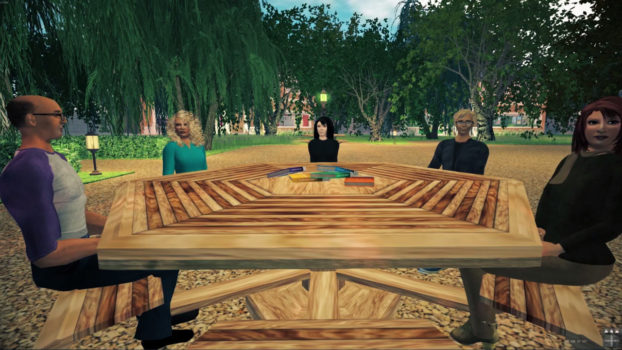 With the pandemic, educators around the world are finding out first-hand that most virtual meetings don't provide the same kind of educational benefits as in-person classes. Students don't have the sense of being together that allows them to learn collaboratively.
So when a group of teaching colleges in Israel was looking for an online platform to help break down barriers between sectors of Israeli society that might normally not meet — Arab and Jewish, religious and secular — they turned to immersive virtual environments rather than video conference platforms like Zoom.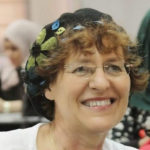 "Zoom meetings are also mainly teacher-controlled and not very different from the traditional classroom," said Elaine Hoter, head of innovation and creativity at Israel's Talpiot College of Education, co-founder of its Center for Education Technology and Social Diversity. and project head of the center's Multicuralism Massive Open Online Course.
Good teaching requires more than the ability to simply deliver a lecture, she told Hypergrid Business. "Good teaching involves learning with all the skills of the twenty-first century. This includes communication, collaboration, understanding cultural differences, problem-solving, reflection, and many more."
Well-designed virtual worlds allow students to feel immersion and presence, she added, and help the students to learn collaboratively and discover together.
The center opted to use Kitely's private virtual worlds service, called Organizations, first released in early 2019.
The virtual environment allowed the students to not just learn about multiculturalism, she said, but to experience it in multicultural groups with simulations and role-plays.
More than 1,200 students from seven different colleges have already taken the Introduction to Multiculturalism and Cultural Diversity course, which is now in its second year. Students are divided into six-person groups, each containing students from different religions, genders, and cultural backgrounds. Each group gets its own private virtual world that can't be visited by members of the other groups.
The platform allows for privacy and security — outsiders can't access these worlds, and students can't visit worlds belonging to other groups. And Kitely's pricing model starts at just $50 a month for the private grid. Regions, which Kitely calls "worlds," need to be bought separately and start at $15 per month for a standard-sized region.
Creating the worlds and avatars is also easier than in other platforms, according to Kitely CEO Ilan Tochner, since the company offers many administrative features that make managing big projects easier than on other platforms, including group-based permissions.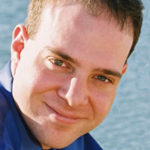 "This is required in big projects that have many worlds and users because managing the relationships on an individual basis is very time consuming and prone to error," he told Hypergrid Business.
Customers can access the management tool through a simple Web interface, while more technically advanced schools, companies, or other organizations can use an application programming interface.
"The Kitely API can be used to automate anything that can be done using the Admin Console," said Tochner. "For example, it can be used to enable registration from the organization's own systems or the creation or update of many worlds at a time."
Plus, organizers have access to all the content from the Kitely Market, reducing the need for custom content development.
Kitely also provides the specific management tools needed by educators, such as attendance and performance records.
"Kitely Organizations are GDPR compliant and include advanced reporting tools that enable organizations to track system events to ensure compliance with data safety regulations that exist in many countries," Tochner said. "These reports can also be used to track meeting attendance and conduct academic research."
In addition, Kitely can customize the land size, pricing, and other features of the package depending on what an individual organization requires,  he said.
"For example, the Introduction to Multiculturalism and Cultural Diversity course uses many four-region-sized worlds but each of those worlds only needs to support eight concurrent users and each world may only be visited by a single six-student study group and two instructors," said Tochner. "The pricing model for that project is different from the one we would offer a conference planner that wants to host a one-day event of 5,000 people."
Changing attitudes
The course has already demonstrated the ability to change attitudes.
For example, in one simulation, students needed to carry out tasks while in wheelchairs. "This simulation changed their attitudes to the disabled and improved their empathy," said Hoter.
Hoter says using virtual worlds this way makes the learning experience so much more powerful. Results also showed that students who took the course and participated in the in-world simulations and role-plays, had a long term decrease in bias and prejudice, she said. And the effects continued more than eight months after students completed the course.
But there are some challenges to using OpenSim platforms such as Kitely for education, she said. For example, students need to own personal computers to access the worlds.
"We need mobile technology that can support OpenSim and virtual world experiences," she said.
In addition, she said, virtual worlds require a lot of bandwidth, and some schools and colleges have limits here and can only run the program on no more than a few computers at a time.
However, according to Kitely's Tochner, the bandwidth issue is a problem for other virtual world platforms but less so for OpenSim.
"Kitely — and OpenSim in general — take a relatively low amount of bandwidth once the world's content has been cached by your viewer," he said. "In other words, for most uses, Kitely provides a bandwidth-saving option compared to most other virtual world platforms that deal with the same world complexity."
Finally, said Hoter, many teachers are afraid to try new platforms. It would help if virtual worlds became more common in education.
"The more the student and teachers use the technology in the teaching colleges, the more willing they will be to embark on projects using virtual worlds," she said.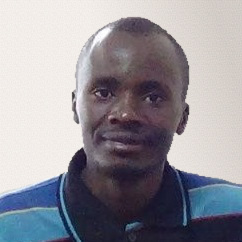 Latest posts by David Kariuki
(see all)