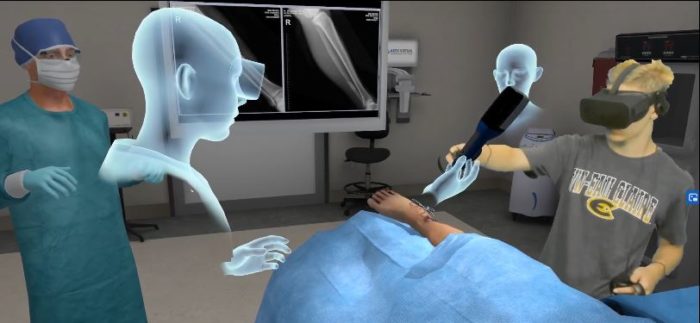 The coronavirus pandemic is accelerating the use of virtual reality and augmented reality, experts say, especially in retail, education and health.
"The trajectory is clear that this technology is set to become the next ubiquitous computing platform, much like we saw with mobile devices and personal computers," Taylor Freeman, founder of Axon Park, an extended reality training simulation platform, told Hypergrid Business.
"Gaming has seen a large uptick in playtime and sales," he said, "and personal well-being, with meditation and mindfulness apps."
But the biggest growth areas are health care and education, he said, as well as events and conferences that have moved from in-person events to virtual reality.
For example, the Cannes Film Festival will focus on extended reality in its special Cannes XR virtual show this year.
And WaveXR just raised $30 million for its virtual events platform, which proves there are unique opportunities for augmented and mixed reality in the event space, as conventions, concerts, and conferences start to move digital, Cory Grenier, CEO of Geenee — an augmented reality authoring and publishing platform, told Hypergrid Business.
The growth is expected to continue after the pandemic. According to a May report by Vynz Research, the virtual and augmented reality market will grow from $22 billion of revenue this year to $161 billion by 2025.
"We are also seeing a surge in many other areas, such as showrooms, remote training and walk-throughs," Dave Dolan, chief product officer at virtual reality education platform Veative, told Hypergrid Business. "Just in the last two months, we have seen a 30 to 40 percent increase in demand for remote training."
Retail shopping and advertising
Seek XR, an extended reality company whose augmented reality platform is used by companies to increase sales and to create interactive customer experiences as well as for interactive learning, has noted a 600 percent increase in usage of augmented reality through its customers' websites since the beginning of March when much of physical retail shut down.
To date, Seek XR has deployed more than 10 million experiences to over 100 enterprise customers.
And the company reports increases of between 10 to 200 percent in its corporate clients' conversion rates — that's the percent of visitors who turn into paying customers.
"Product returns are dropping by 25 percent and time to make buying decisions has been cut in half," Seek XR CEO Jon Cheney told Hypergrid Business. "Augmented reality is making impacts with real return on investment that can't be ignored, even without the looming fears of coronavirus."
.
Education and training
The COVID-19 pandemic has forced 1.53 billion learners out of school and the closure of schools in 184 countries around the world, which has affected learning for 87 percent of learners globally, according to a fact sheet posted by a UN initiative called Education Cannot Wait.
Some of these schools are turning to virtual and augmented reality to help address the needs of these students.
This was a challenge for some platforms, since students don't usually have VR headsets at home.
One such company, Veative, offers virtual reality-based STEM educational content, serving over 200 schools in more than 24 countries.
During the pandemic, the reported an increase in use — but only after they started to offer web-based mixed reality content that didn't require that students have virtual reality headsets.
"We managed to pivot and offer our virtual reality content on web-based extended reality," said Veative's Dolan. "Schools have welcomed it and we expect to double our user base by the end of summer."
Other organizations are responding to the challenge by issuing headsets to at-home users, especially enterprises using virtual reality for training.
"Lenovo's ThinkReality team is receiving more customer inquiries specifically as a response to the global pandemic," Nathan Pettyjohn, commercial augmented and virtual reality lead at Lenovo's Intelligent Devices Group told Hypergrid Business. "Companies are looking for solutions to enhance their workforces through training and re-skilling with immersive virtual reality experiences or using augmented reality to enable workers to do more remotely or be more productive with fewer workers on site."
Lenovo just announced the release of its Mirage VR S3 virtual reality headset.
It is supported by Lenovo's ThinkReality software platform, on which companies and enterprises can deploy and manage applications and content.
Healthcare
During the pandemic, companies in healthcare are using virtual and augmented reality for health-based learning, simulation such as surgery, VR-based treatments, and remote monitoring of patients.
XRHealth, for example, has added 500 clinicians on-board its platform and between 500 to 1000 new active patients per month as a result of the pandemic.
The extended reality health company now runs extended reality clinics in 17 states in the United States, with certification from the Federal Drug Administration,
"During this time, both clinicians and patients are seeking out alternative and remote methods for treating various conditions," company CEO Eran Orr told Hypergrid Business. "Extended reality is a unique platform that is designed to treat so many conditions like pain management, anxiety, memory loss, and hot flashes — and we have experienced a significant spike in interest during COVID-19."
XRHealth supplies patients with virtual reality headsets.
Its telehealthcare services became accessible to coronavirus patients in all the United States hospitals in March and patients can, on its website, join others in virtual support groups moderated by physicians.
"Our challenge is keeping up with the demand and letting others benefit from our solution, now that we are out there," said Orr. "Many patients have expressed that they have been getting better results from using our platform than from in-person therapy since their time with clinicians is completely focused on them without the outside noise that comes with being in-person."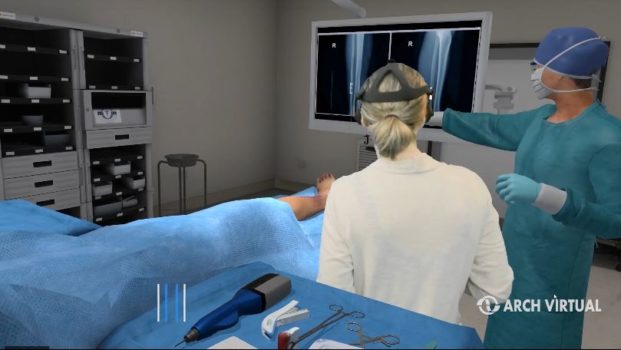 Vendors providing technology to help train medical staff have also seen increased demand.
Oxford Medical Simulation, another medical training platform in the United States, has recruited more than 17,000 doctors and nurses to train during this pandemic using its augmented reality simulation platform.
Osso VR, a virtual reality surgical simulation platform, has seen a ten-fold increase in demand from teaching hospitals as a result of COVID-19 outbreak and lockdowns.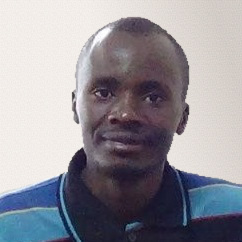 Latest posts by David Kariuki
(see all)