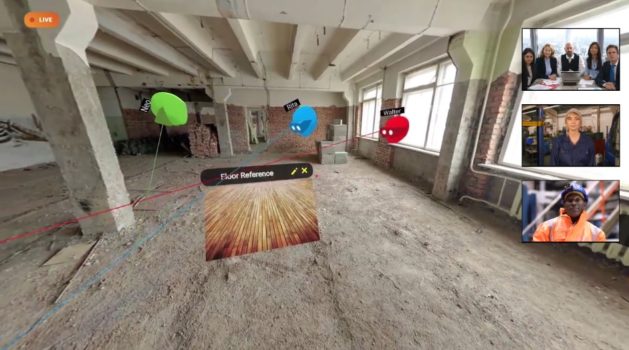 SuperViz is a browser-based platform that supports 360-degree videos, and thus allows users to attend or host any virtual event, and attend conferences and meetups without any need to download any app on their device, and the user does not need to wear a virtual reality headset to use it.
With SuperViz, companies can host small and large group meetings virtually, and compared to real-world location meetups, it solves a real problem during the coronavirus pandemic.
"We did see a big increase in usage since the pandemic hit," Lateefa Farah, a SuperViz spokesman, told Hypergrid Business."Around five times."
The app uses a hybrid of virtual reality mode and non-virtual reality mode because virtual reality is still evolving, company co-founder and CEO Russ Rive told Hypergrid Business.
"SuperViz started out as a purely virtual reality experience, but we quickly realized that most people are not ready for a pure virtual reality experience, and it was important to have cross-platform compatibility," said Rive. "This will be a continuing trend in virtual reality collaboration tools – collaboration across multiple devices."
According to Rive, the importance of having a cross-platform virtual reality tool has become clear during this coronavirus pandemic because people cannot easily share virtual reality hardware between themselves at the present. This is despite the pandemic accelerating adoption of virtual reality and remote collaboration drastically, he said.
It compares favorably with ordinary video conferencing and meeting apps such as Zoom in that it not only supports virtual reality mode but also immerses people in environments they would wish to meet in virtually.
"SuperViz is designed to document the real world and then have immersive video conference meetups inside the 360-degree images as if you were there together," said Rive. We combine a 360-degree image project creator with the features you would expect from a video conferencing tool with the addition of avatars inside the scenes."
Companies can use it to take employees to virtual field trips, train employees during the onboarding process, co-working, virtual maintenance assistance, or to host guided tours if they are in the tourism industry. The platform can be applied for project presentations and more. Teachers and students can use it for virtual learning. Companies can also use the app to showcase their products to their customers, virtually, to let them make better purchase decisions without having to visit the stores first.
"We create a project of 360-degree images, phone panorama photos, or anywhere street view has captured," said Farah. "Then send a link to others to enter and meet inside these 360-degree scenes together. In addition to all traditional video conferencing functions, each person is also in the space represented by an avatar."
For instance, Ferguson, a construction company, is using the application. Customers of Ferguson can visit the showroom virtually and do walkthroughs of vehicles they want to buy, compare vehicles, confirm details about the machinery, and ask questions before they can make purchase decisions.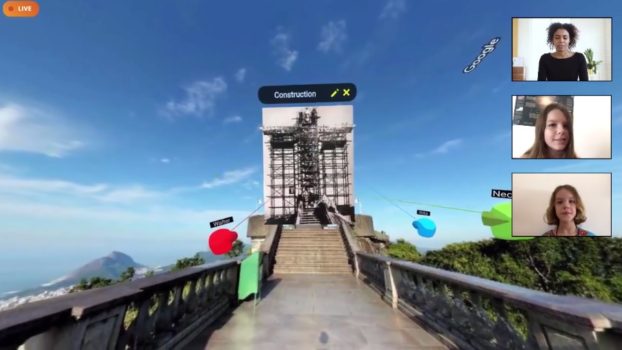 Other small companies are using the app, according to Farah.
How it works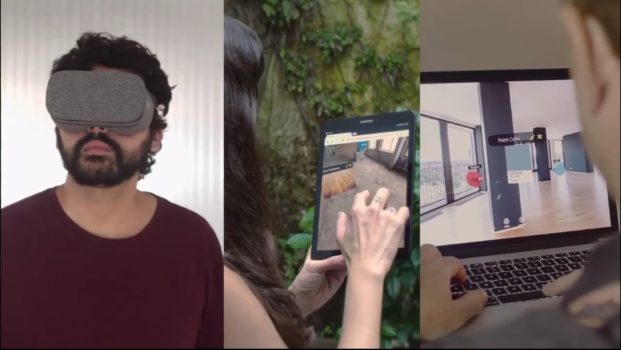 A user creates an account and starts to create the content as per their need. A user can upload images, notes, audios, links, and videos to enrich their 360 degrees scenes as they like. Once the user is through, he or she can save the project and share it with his or her customers or audience to view or attend meetings.
It is free to open an account that can be used for public projects, remote meetings, and that supports sharable links. A pro account for access-controlled private projects costs the US $7 per team member per month while enterprises can have their plans customized as needful.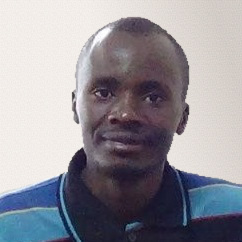 Latest posts by David Kariuki
(see all)