VRCollab, a remote meeting and collaboration app that lets users in the construction industry coordinate and collaborate on projects in real-time from different construction sites and offices, has witnessed a twice-and-a-half increase in monthly signups during the coronavirus pandemic related lockdowns.
Because many people have been unable to go to their offices physically, some companies want to connect their teams remotely to make sure that operations continue normally, but builders require tools that help them visualize the products they are working on.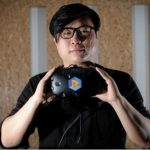 "The construction industry will need to adapt to this new normal of COVID-19 with a possible second wave," Tee Jia Hen, CEO of VRCollab told Hypergrid Business. "They need to start embracing technology — AR, VR, drones, web conferencing — in every part of the business's digital transformation. As for VRcollab, We want to make sure our software is able to support the construction industry in this new normal, for example, we've improved our multi-user meeting feature to include voice chat and improving the user interface and user experience for seamless remote coordination."
Traditionally, professionals in the architecture, engineering, and construction industry use Building Information Modeling tools, a 3D model-based process used to plan, design, construct, and manage buildings. VRCollab takes care of both BIM and non-BIM professionals. Non-BIM skilled stakeholders mostly value the ability to interrogate the models by themselves and BIM skilled stakeholders value both the smooth navigation and multi-user functionality, Ryan Liew, COO of VRcollab told Hypergrid Business.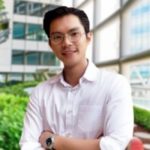 "When VRcollab first started in 2016, we were focused on bringing virtual reality to the architecture, engineering, and construction industry via many of the one-click functionality that is commonplace in most Building Information Modeling systems to virtual reality applications seen today," he said. "However, even early on in the product's development, many clients started to request features that were used in a non-virtual reality coordination workflow. They wanted the ease of use and efficiency synonymous with VRcollab's design to replace the existing mouse and keyboard coordination tools such as Navisworks while having the ability to collaborate remotely."
The tool helps builders to save on time spent on design reviews and technical meetings. They can collaborate on design, eliminate risk and cost of errors, and even quicken decision-making about construction issues. It provides one-click tools to review, cross-section, annotate, capture issue areas with screenshots, and interrogate designs by stakeholders. They can together merge imported models, measure and dimension the model objects, inspect the model meta-data in a single click, and to generate reports automatically. It can be applied in architecture and engineering in addition to construction applications.
Depending on their choice, clients of the app can choose to use virtual reality with virtual reality headsets or the non-virtual reality scenes on ordinary tools.
The tool is helping the business continue operations even during the pandemic. The company conducts virtual collaboration on design and reviewing, by its workers, in virtual reality.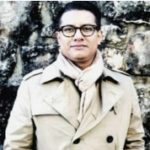 "With VRcollab, we are able to continue our coordination during the pandemic period as these sessions are being conducted in a remote interactive virtual reality environment," Muhammad Khalil Bin Shaiful, BIM manager and digital delivery manager at Boustead Singapore told Hypergrid Business. "We are able to demonstrate to both our internal and external stakeholders as these coordination processes can continue remotely. With the new norm of doing things, we are glad that VRcollab is able to facilitate the operations & execution of our coordination work smoothly without any disruptions."
Using the tool to do a virtual walk-through of a yet to be constructed building in a recent CT2B project, BHCC Construction company was able to show its consultants how the finishing interior and exterior will look like once the building is constructed and to highlight places their inputs would be essential, Bai Guangyu, BIM manager at BHCC Construction, told Hypergrid Business.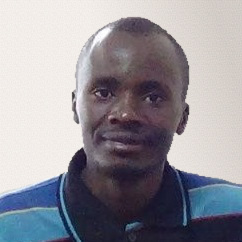 Latest posts by David Kariuki
(see all)