Update 10/15: Alex Pomposelli just sent out an email saying that Virtual Ville was back up and asking for financial support. "The grid is online now and if we will do this I am going to need your help and support," he wrote. "The estate of my finances is critical after I received some bad news a couple of days ago regarding my personal financial obligations… I hope I can count on everyone."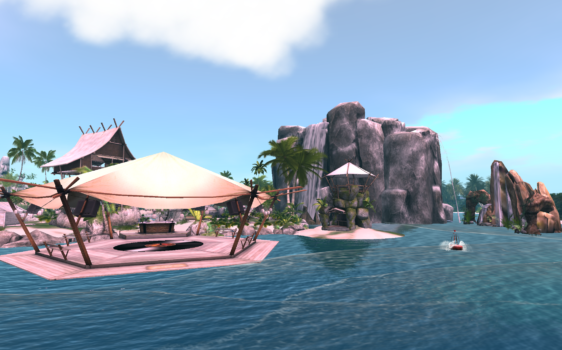 Alex Pomposelli, founder and former owner of AviWorlds, recently launched a new grid — Virtual Ville — after selling AviWorlds to a former partner.
He promised that this time it would be different, that he's learned from his previous mistakes. And there were a lot of those. By our count, not counting temporary outages, Pomposelli officially shut AviWorlds down 13 times.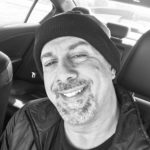 Yesterday, with no warning whatsoever, Pomposelli shut down Virtual Ville, and took down its website and its social media pages.
"Unfortunately my attempt to create a substitute grid in place of AviWorlds did not work," he told residents in a mass email. "The truth is I couldn't capture the magic when I had AviWorlds."
I don't know. If the "magic" of AviWorlds meant that it was constantly going out of business, then he captured that magic well with Virtual Ville.
"I want to apologize for the abrupt way I took to do this but the servers were up for payment today," he continued. "Three high-end servers and I also had to make a decision either to spend almost $300 or to pay my child support and be able to eat a little bit better."
The shutdown is a reminder that even after all these years, Pomposelli still has not learned to plan and budget ahead so he can keep the grid running — or, at least, give residents adequate notice when he is shutting it down.
With notice, residents could have asked for exports of their region or inventory files or transferred content and contacts to their avatars on other grids.
As of last week, there were 50 regions on Virtual Ville, 370 locally registered users, and 652 active users. There are more active users than registered users because Virtual Ville was open to hypergrid access, allowing avatars from other grids to teleport in.
Where to go now
Pomposelli recommended that Virtual Ville residents migrate to Boam's AviWorlds.
"I want you all to give Josh Boam a chance and go to AviWorls," he told residents. "Help him make it a success! I would be very proud of all of you. He is not perfect but he has a good heart! He loves AviWorlds and that is enough for me! AviWorlds is still in my heart and I would be very very happy to see you all becoming AviWorldians!"
However, he did not provide any instructions for how to transfer regions or inventories.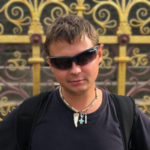 "Residents of Virtual Ville lost everything," Boam told Hypergrid Business.
However, refugees can get free land on AviWorlds as part of the grid's Free Land Program, which includes a parcel of up to 5,000 square meters.
"If they want full regions we will be sure to give priority support and setup," he said. Regions on the new AviWorlds start at $10 per month.
"I can understand the frustration of being cut off completely," he said. "So I will make it my mission to make anyone that wishes to migrate to have a pleasant and pain-free transition."
Boam said that he's been in contact with Pomposelli to find out if there was any way to transfer content, but Pomposelli told him that he no longer has console access to his old servers, and had no backups.
"Unfortunately, I saw this coming," said Boam. "History repeats itself, and, unfortunately, it's the players that take the most damage. All the inventories, all the friendships, all the time spent on regions — just gone. It's not fair to the end users that depend so much on the grid they choose to invest time in."
It is hard to imagine that someone would spend $300 a month on hosting, but invest no effort or money into off-line backups of resident region and inventory files, but Pomposelli told Hypergrid Business that this was intentional.
"There is no OAR export allowed according to my terms of service," he said, referring to the OAR region archive files.  "No inventory export either. It's nonsense that grids have to on top of everything else they have to pay, now they got to have backup systems for inventory exports and OARs."
The only backups his grid had were operational backups, in case of server problems, not to provide exports to residents, he said.
Fortunately, Virtual Ville used the multi-grid Gloebit currency, so at least users didn't lose any virtual money this time around. During previous shutdowns, some residents lost the contents of their virtual wallets as well.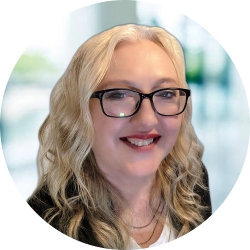 Latest posts by Maria Korolov
(see all)