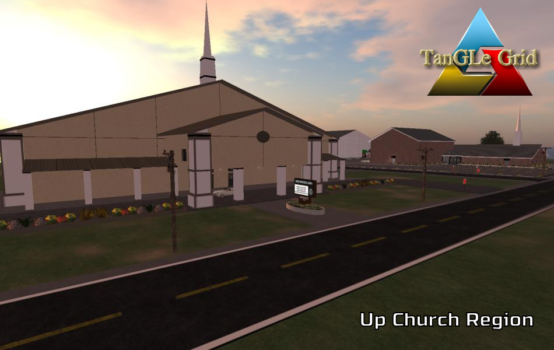 A virtual walkthrough of the new planned Pentecost Church of Lumberton in North Carolina has been built in Tangle Grid in order to show parishioners what the final building will look like.
The virtual build was commissioned by the senior reverend to help the church raise money for construction and is based on actual building plans. So far, the church has raised $700,000 of the $2 million total construction cost.
Located in the Up Church region, the virtual prototype has even helped the church to improve the building's design, Tangle Grid founder Leslie Kling told Hypergrid Business.
"While building this virtual church we found mistakes in the original real-life plans that we brought to the owner's attention," she said. "They even made a few changes to the plans once they walked through the virtual church and could see some problems in the design."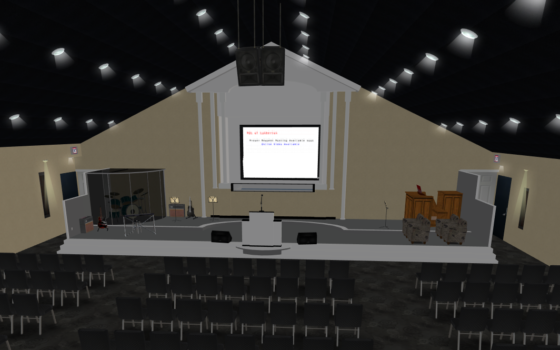 "Once completed, a video of this project was presented to the people of the church to view what it would look like," she said. "The response was overwhelming super. Then they placed a picture of the new virtual church and plans on the wall in the old church for all to see."
You can watch the walk-through video below.

Participating in the building were Leslie Kling, Gary Kling, and Tmac Entertainment, who have years of experience in scripting, texturing, and building. It took the team about two weeks to build the virtual church and another three weeks to build the revised version.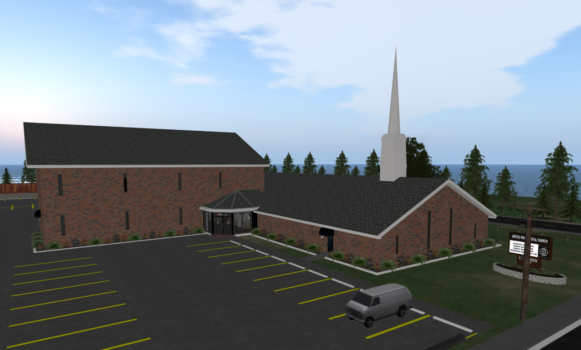 The project's hypergrid address is tanglegrid.net:8002:Up Church.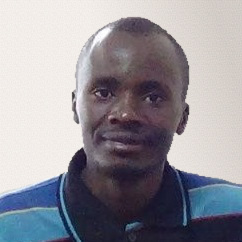 Latest posts by David Kariuki
(see all)