GasWorks Blues, the performance club formerly based on the Alternate Metaverse grid, held its first grand opening at the GasWorks region on AviWorlds this week.
"It is an opportunity to gain new followers, that perhaps we hadn't reached previously, and we feel that the Aviworlds grid is well positioned for growth and success," owner of the club DJ BlueLou McGrady told Hypergrid Business. 
The club hosts contemporary blues performances, drawing from a wide range of influences like Chicago, New Orleans, Jump, Texas, Road House, Boogie and Delta styles are all represented by the club's DJ's and live performers.
The hypergrid address is login.aviworlds.com:8002:GasWorks.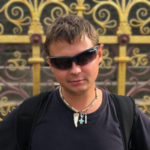 More than half of the club's audience came via hypergrid teleport from other grids, said AviWorlds owner Josh Boam.
AviWorlds used to be owned by Alex Pomposelli, but changed ownership this past spring.
"They have six or so days a week where they have live DJs or bands, sometimes two times a day," Boam told Hypergrid Business. "They are also on the top of the OpenSimWorld popular regions board every time they host an event."
The audience has been on the rise especially this past Halloween night when they held a special event called Blues-O-Ween, and when 39 avatars attended at peak time. Friday evenings are also successful with a good number of avatars attending, said McGrady.
"Our first set in AviWorlds was Monday morning the November 23 and 25 avatars attended," said McGrady. "Historically, morning sets will average between 15 to 20 avatars, Evening sets 18 to 25, and during our periodic special events 30 plus on average. We are grateful, and fortunate to note that our attendance has been steadily growing."
GasWorks is still expanding. Current plans include a new port city sim to be called the Sprawl. The GasWorks sim and the Sprawl will be connected by a tunnel in the road system. The new sim will be used for sightseeing and roleplay or hosting events.
"We also made certain there was space on the GasWorks sim for our special event venue called the Black Opal," said McGrady. "It is a more elegant venue, used for formal events, live singers like Rogue Galaxy and DaBluez Preacher, etc. The Black Opal is set up like a speakeasy during the prohibition years, a false front hiding what is happening deeper inside."
The performance club was previously based in the previously closed Great Canadian Grid, which reopened last month.
History of the club
The club was formed in August 2019 and is owned by BlueLou McGrady. It started as a trial blues set performed by DJ Emma Brune who is also a co-founder, DJ BlueLou, and DJ BlueLou's partner Rae Donogal. Other performers include live singer and musician DaBluez Preacher, live singer Rogue Galaxy, DJ Phoenix Enigma, DJ Dick Pinelli, DJ Cheryl Rose, DJ Ele Gray, DJ Charlie Brooks, DJ Slyder Morgan, DJ Mal Sempre, and DJ Morti Sempre.
Many of its DJs either have, or are currently still working for blues radio stations.
"We are all students of the blues," said McGrady.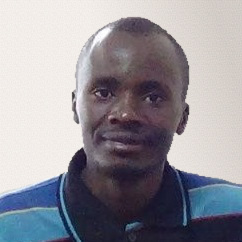 Latest posts by David Kariuki
(see all)