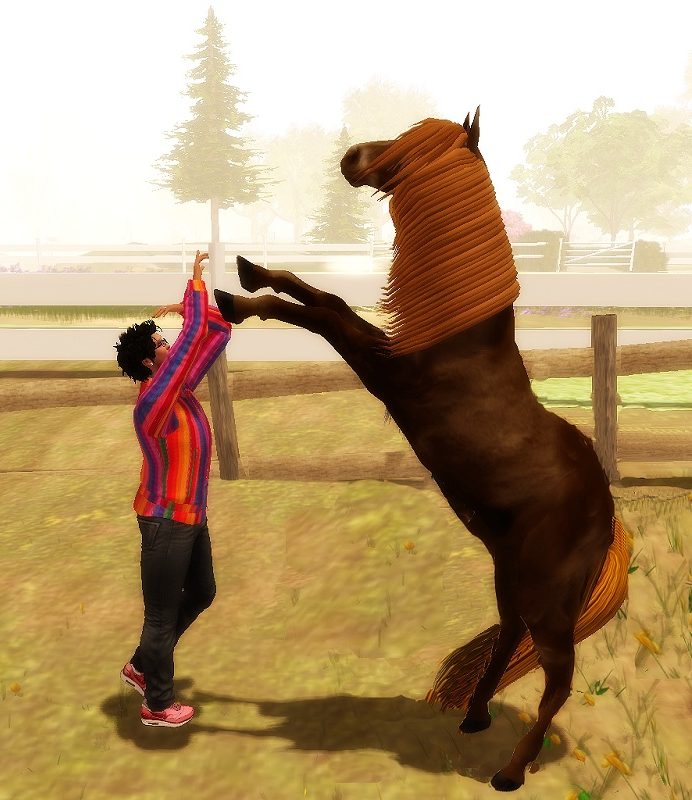 Darkmoon Breedables is celebrating its one year anniversary as the first horse animesh breedable OpenSim and the first breedable in DigiWorldz.
"Breedables" are in-world pets users can breed for a variety of traits.
Darkmoon's low-lag breedable horses can also be trained for racing and riding when they become mature, Darkmoon Breedables founder and DigiWorldz assistant grid manager Noxluna Nightfire told Hypergrid Business.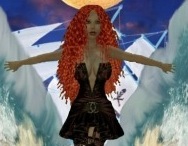 "The code used for them is brand new to virtual worlds and not the same old scripts that most other breedables use," she said. "The code removes approximately 80 to 90 percent of the scripts other breedables use in-world, thus making the Darkmoon Breedables low lag.  The genetics are science-based and the emphasis  is very real-life based, but still with whimsical, fun touches."   
According to Nightfire, the horses offer fun, excitement, and emotional security, as well as an opportunity to profit as people increase their breeding skills.
The difference between the ordinary mesh used in OpenSim and these animesh animals is that they can move by using animations, rather than prim-based controls like rotations. This makes them as much as three times less laggy than ordinary meshes, she said.
"Just like an avatar is made to move via certain animations, one can animate animesh items," she said. "Of course, one needs to create the specific animations on the specific skeleton for it to work."
The hypergrid addresses for the markets are login.digiworldz.com:8002:Angelis Gloria, login.digiworldz.com:8002:Cherokee Creek, and  login.digiworldz.com:8002:Damour Ocean
More markets for breedables have sprung up
Since the Darkmoon breedables arrived on DigiWorldz a year ago many customers have set their own paddocks, stables, and farms with the breedable horses on their regions — and running markets where people can buy, sell and trade their breedables.
For example, Trynatie Mason and Perry Mason owned stables and ran auctions on the now-defunct InWorldz grid for four years. They now have pens and stalls for sale for Darkmoon Breedables horses at their P&T Breedables Auction House and Sales Yard in DigiWorldz grid.
There is also the Dallas Breedable market in DigiWorldz run by Martin Glom, who was the owner of New York Modeling Agency on the InWorldz. In this market, Darkmoon Breedable stalls and paddocks are available for sale, auction and free since Decem,ber 2019, and anyone can have them as long as they want to keep the horses.
In addition, Hope Fading and Sweetheart Baskerville also have a farm and paddocks in DigiWorldz grid after starting breeding last year.
Now easier to breed
Other creators can use the Breedables Reimagined framework from Nightfire and other helpers at Darkmoon Breedables, to create their own pets for personal use on their own grids or for sale and renting.
This tested framework has been tried and tested and is the same basis as the one used in building Darkmoon Breeder's horses.
Nightfire said that there was a lack of tools in OpenSim and innovation and creativity was limited as a result. Without a framework, creators would need to hire software designers and this was expensive and many run out of funding before they could finish their ideas and convert them into products.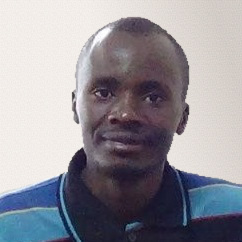 Latest posts by David Kariuki
(see all)