OpenSim land area grew the equivalent of 2,270 standard regions and OpenSim grids reported more than 4,000 new registered users this month compared to last month.
However, the number of active users dropped by 646. This loss — and then some — could be attributed to Foundation Grid and Virtual Ville or Avitron, not reporting their stats this month. Both grids seem to be closed — and each had hundreds of active monthly users at the end of 2020. In addition, Tag Grid, which had more than 1,600 active users at the end of 2020, also did not release its active user stats this month. The grid has a new login URI now as taggrid.org:8002. OpenSimulator Community Conference, which had over 500 actives last month, also concluded in mid-December last year.
OSgrid is still the largest grid overall with the equivalent of 26,154 standard regions in total followed by Kitely which has 19,180, DigiWorldz with 8,015, Discovery Grid with 6,844, and ZetaWorlds with 4,608 regions.
ZetaWorlds was also the fastest-growing grid this past month, reporting the equivalent of 1,053 new regions. OSgrid gained 565 new regions, Caprica added 305, AviWorlds added 175, and Creatix World added 88 new regions.
These stats do not include most of the grids running on OutWorldz' DreamGrid, which is a distribution of OpenSim used by many people to create virtual worlds on personal computers, or private company grids, or school grids who used other installers.
The Hyperica robot has crawled over 6,300 grids of any type since Jan 1, 2020. These are tracked in a different database. Hyperica stores online DreamGrids, regions, parcels, regions, objects, and hypergrid events provided the region or item is set for "Show in Search" in-world.
OutWorldz also offers free OARs — complete pre-built regions — and free IARs — user inventory files — as well as mesh objects and textures which OpenSim users can download and install on their own regions on any grid that permits those kinds of uploads.
The Hyperica events listing also lists current and future online events directly published to OpenSim viewers.
The total list of grids tracked by OutWorldz is available here. You can also add your grid in the stats if it is not being crawled by OutWorldz.
OpenSim is a free, open-source virtual world platform that's compatible with the Oculus Rift. It allows people with no technical skills to quickly and cheaply create virtual worlds, and then teleport to other virtual worlds. Those with technical skills can run OpenSim worlds on their own servers for free, while commercial hosting starts at less than $5 a region.
A list of hosting providers is here. Download the recommended Firestorm viewer here. And find out where to get content for your OpenSim world or region here.
Top 25 grids by active users
When it comes to general-purpose social grids, especially closed grids, the rule of thumb is, the busier, the better. People looking to make new friends look for grids that already have the most users. Merchants looking to sell content will go to the grids with the most potential customers. Event organizers looking for the biggest audience… you get the idea.
Top 25 most popular grids this month:
Kohaku Grid was the fastest-growing this month, with 631 new active users followed by OSgrid which got 578 new active users, Soul Grid with 181, Hartland with 105, and Living Dreams Grid with 98 new active users.
The actives list is based on active, unique 30-day user login numbers that grids report on their stats pages. Those grids that don't report their numbers might be just as popular, but we wouldn't know. The active user stats are also used to generate the popular hypergrid destinations list, which is useful if you have a hyperport and want to put up gates to the most popular grids, or include the most popular grids in an in-world directory.
This list is also a good place to start if you want to open up new stores or hold events, or are just looking for places to visit.
Here some information on how and why you should set up a stats page for your grid. Of course, not all grids need a stats page, especially grids that aren't open to the public, like school grids, private company grids, small family grids, and so on. From prior surveys, this "dark metaverse" of OpenSim grids might actually be bigger than the one we know about, because those grids don't need to promote themselves, and we never hear about them.
Kitely Market
There are currently 17,868 product listings in the Kitely Market, containing 36,074 product variations of which 30,996 are exportable.
Kitely Market has delivered orders to 484 OpenSim grids to date.
The Kitely Market, which is the largest collection of legal content available in OpenSim, has delivered orders to 484 OpenSim grids to date, both hypergrid-enabled and closed, private grids. (Instructions for how to configure the Kitely Market for closed grids are here.).
Tag Grid Marketplace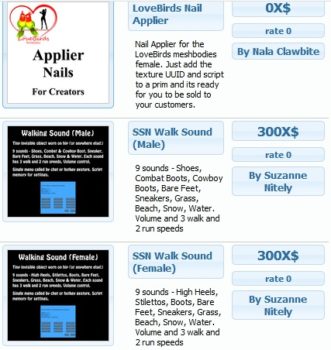 The Tag grid marketplace now lists a total of 28,104 items in 26 categories, most of which are apparel, avatar accessories, and avatar appearances. The market now has 307 verified users.
Anyone can visit the website to list their products or items on the marketplace to promote them either for sale or as a freebie, but the content can only be purchased and used within the Tag grid.
OpenSim developer meeting
A general technical meeting for the OpenSimulator developer community is set to take place at 9 a.m. Pacific Time on January 19 at the Wright Plaza of OSgrid. These are weekly meetings, with other meetings set for the same time on January 26, February 2 and February 19.
Those with OpenSim projects and those contributing to the OpenSim code are invited for the one-hour meeting.
Developers are invited to bring up any subject they wish will help develop OpenSim and testers and users are also encouraged to bring up items that will help develop OpenSim.
The hypergrid address is osgrid.org:80:Wright Plaza.
Annual Febulicious Fashionista event to take place next month
The annual Febulicious Fashionista event sponsored by the Fashion Boulevard Core Productions modeling agency will take place from Sunday, February 7 to Saturday, February 13 in DigiWorldz.
The event is a series of fashion shows, live entertainment, musicals, community social events, merchant booths where merchants can sell their items, and creator expos with content exhibitions.
"We offer booths to content creators and they are 100 percent free to you. No catch, no hidden costs, nothing," wrote the event manager Martin Glom on a post. "We promote and advertise you and your business throughout the week on OpenSim listings and also on DigiWorldz events."
The shows and events, which are widely advertised in-world and on social media, are open to DigiWorldz residents as well as hypergrid visitors.
You can either participate in the event by being part of the event team as an entertainer, DJ or content creator to help the team with promoting businesses and the event. You can also participate as a merchant or a content creator by getting a booth for your exhibitions either for free or on-sale content. You can contact the event's team in-world or via their Facebook page to participate.
Content creators, entertainers and DJs will be paid while helping the team to promote the event.
The hypergrid address is login.digiworldz.com:8002:Fashion Boulevard II.
Soloton Daily Meditations for self-improvement and focus
Want to improve your self? Hop over to the Soloton daily German-guided meditations hosted on the Kalasiddhi grid from 10 p.m. Pacific time every day except Friday.
The hypergrid address is kalasiddhigrid.com:8002.
Infinite Metaverse Alliance community Q&A
The weekly informal hypergrid community question and answer session hosted by the Infinite Metarverse Alliance takes place each Wednesday. The session has the video, chat, and audio recorded for those who cannot attend.
The teleport address is grid.metaversedepot.com:8002:IMA Outpost Alpha.
The Kitely Community Meeting
The Kitely Community Meeting, which is a social gathering that provides an opportunity for newcomers and old hands to ask questions and exchange information about projects and events will take place on 11 a.m. Pacific time on Sunday, January 17, and February 7. The meetings are open to hypergrid visitors.
The teleport address is grid.kitely.com:8002:Kitely Welcome Center.
Learn Blender for OpenSim
Beginners who wish to learn the basics of 3D modeling for OpenSim using Blender application can join instructor Mike Lorrey for a lesson on the Kitely grid from 2 p.m. Pacific time every week.
Participants need to have the Blender 2.8 application installed, be able to view prim media, and be able to hear in-world voice for instructions.
The hypergrid address is grid.kitely.com:8002:Space Force.
Fire and Ice grid celebrates first anniversary
The Fire and Ice grid has hit its one year anniversary with a track record of growth in both land and users.
The grid has been averaging around 300 active users a month for past four months, and its land area has grown to 87 regions. Half of its land area is composed of commercially-rented regions and the grid has been profitable for the last six months.
"I consider everything to be an achievement," the proprietor of the Fire and Ice grid Sara Diamond wrote in a post. "We started with two avatars, no community and one server. We now have regular groups who get together as a community using both the grid and out-of-world services such as Discord server. There is a real sense of friendship and community growing at Fire and Ice."
The grid has also been added to the list of default grids listed in the Firestorm Viewer, which makes it easier for new residents to find it.
New grids
The following grids were added to our database this month: Avi Resurrection, Costa Isla, Dreamers, Jatlan, KaBloom, Living Dreams Grid, Mentis Pacem, Perfection Grid, Thrae, Trinity's DreamGrid, Virtual Aedynar, and Virtual Worlds Zone.
Do you know of any other grids that are open to the public but that we don't have in our database?
Email me at [email protected].
Top 40 grids by land area
The list below is a small subset of existing OpenSim grids. We are now tracking a total of 1,624 different publicly-accessible grids, 344 of which were active this month, and 282 of which published their statistics.
All region counts on this list are, whenever available, in terms of standard region equivalents. Active user counts include hypergrid visitors whenever possible.
Many school, company, or personal grids do not publish their numbers.
The raw data for this month's report is here. A list of all active grids is here. And here is a list of all the hypergrid-enabled grids and their hypergrid addresses, sorted by popularity. This is very useful if you are creating a hyperport.
You can see all the historical OpenSim statistics here, including polls and surveys, dating all the way back to 2009.
Below are the 40 largest grids by total land area, in terms of standard region equivalents.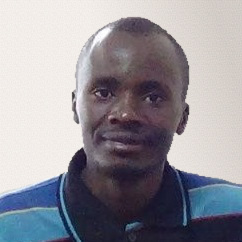 Latest posts by David Kariuki
(see all)