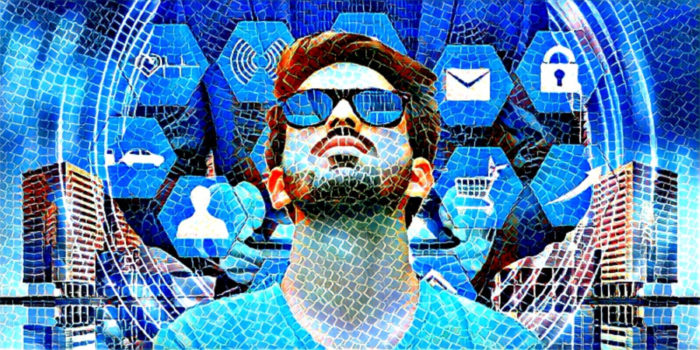 Apple's new rumored mixed reality headset — expected to be released later this year — will reportedly have an 8K display and hand and finger tracking features, an Apple spokesman told Bloomberg recently. The new headset may also have a lightweight fabric exterior, but is expected to be priced higher than current consumer-grade VR headsets, some of which sell for hundreds of dollars.
And, according to a report from The Information, it will be able to map surfaces and edges, allow users to read small type and see other people standing in front of and behind virtual objects, have more than dozen tracking cameras, and could incorporate Siri inputs and a thimble-like finger controller.
But to succeed commercially, it will need to overcome user experience challenges such as fatigue and bulkiness, experts say.
"Size is obvious," said Jon Cheney, CEO and co-founder of Seek, an augmented reality content company.
The most popular VR headsets used today, such as Playstation VR and the Oculus Quest, are heavy and claustrophobic, especially for any extended use.
"Apple wants this to be as ready to wear as the Apple Watch," he told Hypergrid Business. "Apple isn't trying to compete with Oculus. They will move the category forward and come out with something that will be the next generation, and size will be a primary element. It has to look and feel normal enough that people will wear it anywhere."
Apple will not try to compete with existing VR headsets, he said, but move the industry forward.
"Apple's headset will be nothing like a HoloLens 2 or a Quest 2," he said. "It will create a new category that most other companies are still dreaming about. The glasses will change everything about how we interact with the world — how we consume media, how we find directions, how we interact with people, and how we find information. The world will be the canvas upon which Apple writes its next chapter."
There are a lot of ways in which Apple can do that.
For example, if instead of having the user interact with the headset via voice — or event though-control  methods like the Elon Musk's Neuralink technology — then headsets could become much easier and friendlier to use, said David Ciccarelli, founder and CEO of Voices, a platform for voice actors.
Ciccarelli said that he was one of the first Canadian adopter of Google Glass. "One thing I learned is that the world wasn't, and perhaps still isn't ready for smart glasses," he told Hypergrid Business. "They are too big, bulky and socially awkward. Functionality was limited, in essence a novelty product."
"But If Apple could position the glasses as an alternative to screens, alleviating screen fatigue with voice interactions included, they'll tap into a world-wide phenomenon of people ready to be on the go," he told Hypergrid Business. "The pandemic may have just offered perfect timing for a new generation of mobile consumers."
For Apple's smart glasses to be a commercial success, they will have to fashionable, or cool, so that people can wear them as a style statement and a symbol of their success.
Apple will probably focus on affluent customers first before expanding to business users with its new headset, similar to the way it markets its computers and phones, said Nils Wollny, CEO and co-founder of Holoride, a Munich-based tech entertainment startup that creates in-vehicle VR experiences.
"In comparison, Microsoft is primarily focusing on the business segment with HoloLens," he told Hypergrid Business.
"Other major differences between the players include applications, usability and experiences," he added. "For example, Apple balances technical readiness with customer readiness. The company launches products once other players have prepared the market for it, and this holds true for VR. In other words, Apple helps technology to cross the chasm."
A market entry by Apple would further raise attention, excitement and demand among early adopters of VR, he said.
Based on recent developments, it looks like Apple is serious about moving ahead into the next evolution of communication technology.
It recently acquired VR media streaming company NextVR and AR headset lens-maker Akonia Holographics, launched its ARKit development platform in 2019, has a stream of VR/AR-related patents, and has a dedicated research unit working on AR/VR products.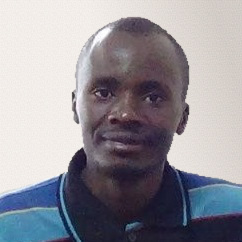 Latest posts by David Kariuki
(see all)