Signal Theory has built an immersive and interactive app that lets you take a selfie of yourself on Mars and share it on Instagram. Plus, the app lets you explore the red planet through the eyes of the Perseverance Rover.
The app is built using the National Geographic Mars 360 degrees video which uses actual NASA images, and Instagram's Spark AR platform.
The app can be accessed by searching Mars AR on the Instagram camera's effect menu or through the link on NASA's post on Instagram.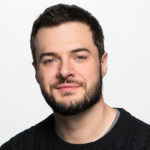 "Our goal, ultimately, is to have an exciting, immersive experience that feels more than just an AR filter and can help entice more people into learning something about our universe," said Luke Hurd, Signal Theory's innovation director.
Although the AR filter is used primarily for on social media, it can also be used for research and education, he told Hypergrid Business.
The app starts in space above Mars. You can tap the screen to fly to the rover's landing site in the Jezero Crater. You can look around by moving your phone, tap the arm to have the rover work on the ground, and even flip the camera using its button to take a selfie with the rover.
The app helps make space science more accessible to the average person.
"Augmented reality centers on human beings," said Hurd. "We don't want to overwhelm the audience with too much information, too much text, or too dry of an experience. You can't just put an AR experience on any platform and expect it to perform the same. People are on Instagram for a reason, so we are very purposeful in how we create the experiences for that specific audience and how they use that."
AR's potential is immense, he added.
"Humans adopt things in very specific, cultural ways and it doesn't always have to be a functional, utilitarian tool for life to be impactful," he added. "Sometimes it can be driven by self-expression, art, or completely irreverence just like the little glowing rectangle in your pocket is today. That's the real future of augmented reality and we are happy to be one of the leaders sitting at the bubbling pool of primordial ooze watching the cellular structures start to form."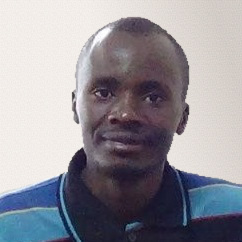 Latest posts by David Kariuki
(see all)