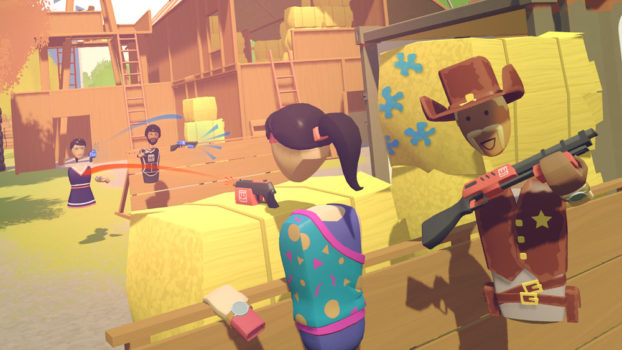 Last month, Rec Room — a virtual reality app that lets users build virtual environments and games which they can play virtually with others across mobile and PC platforms — became the latest virtual reality startup to achieve a unicorn status, Â which means it reached a $1 billion valuation.
Experts say that more such unicorns are on the way, especially in applications that encourage virtual communities to thrive.
Community is what will drive VR further into the future and into the hands of average consumers, said Luke Hurd, the innovation director at Signal Theory, a virtual reality brand development, marketing and design firm.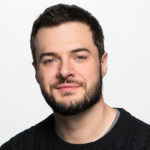 "The biggest developments that are going to initially come out of consumer VR are immersive worlds like these because people want a place to connect with friends, co-workers, and once they get comfortable they'll want to explore together and maybe even create, he told Hypergrid Business."
Rec Room and Facebook Horizon — an immersive world-builder by Facebook — are only two of the many examples of platforms which investors are investing in to compete with Roblox, he said, following Roblox's debut on the New York Stock Exchange a few weeks ago. Hurd has been a beta tester with horizon for eight months now and has built immersive worlds with it including a replica of a set from Back to the Future — Hill Valley, California's courthouse and square.
A friendly competition in AR and VR will pave way for more unicorns to be born, said Alice Chang, the founder and CEO of Perfect Corp, an award-winning beauty AR and artificial intelligence development company well-known for the YouCam series of beauty apps.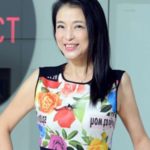 "This friendly competition certainly paves the way for more unicorns to be born across VR and AR," she told Hypergrid Business.
More investments likely in education, training, and consumer VR
According to recent survey done by VirtualSpeech, a company that uses virtual reality immersive experiences to train people on public speaking and presentation skills, we are likely to see more investments and unicorns in education VR for enterprise training, consumer learning, and high school or university education, said Sophie Thompson, co-founder and COO at VirtualSpeech.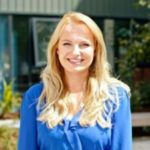 "In the enterprise sector, VR training is four times more engaging and 95 percent of our learners at VirtualSpeech felt confident to act on what they had learned in VR," she told Hypergrid Business. "VR training is impactful and can result in real-world behavioral change because anyone can learn through experience with the psychological safety of the virtual world, and with zero real-world consequence."
Education and training is among sectors witnessing major funding in virtual reality in addition to real estate, architecture, and virtual reality lounges, according to Tracxn, a company that tracks investments in virtual reality. There are more than 3,500 startups in the virtual reality sector and investors have put a combined overall funding of $6.5 billion into over 1,000 companies with the rest self-funded, Tracxn reports.
By combining VR or AR, with artificial intelligence and video, brands can unlock 360 engagement, with interactive one-on-one and one-to-many digital experiences that speak to the rise of experiential shoppertainment, which is becoming more essential than ever especially in a direct-to-consumer strategy, she added. Combined, these technologies will also boosting consumer experiences.
"Not only will we see the major tech platforms investing in VR and AR to create new experiences for consumers and enterprises, we'll also start seeing more independent startups popping up at a rapid pace," said Chang. "These advanced VR and AR technologies aren't just a novelty but are proving a true utility across the consumer journey, solving consumer pain points."
Artificial intelligence will make AR and VR better and will be the area we see most investment in the months and years to come, said Chang. This is because artificial intelligence will unlock  a completely tailored and personalized consumer experience which the modern-day consumer craves, and enable brands to further understand customer preferences.
"For example, AI is what made the development of Perfect Corp's skin diagnostic tool and product recommendation engine possible, and one of the fastest-growing categories," she said. "This deep understanding of the consumer and the ability to deliver the perfect product to match a consumer's needs is just the beginning of what's possible with AI."
"We also expect to see exponential growth in the use of AR and VR and advanced technology across accessories, fashion, and eyewear categories," said Chang.
More unicorns in AR than VR
Although virtual reality will see more investments and unicorns in future, we will likely see more unicorns in augmented reality with majority of the money being dedicated to immersive media deployed through AR than virtual reality, said Neil Mandt CEO at a forensic-AR startup called CrimeDoor, and who is also a five times Emmy award winning producer.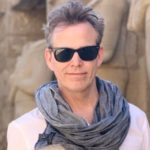 "VR will remain niche, mostly focused on gaming, training and education for the near term," he told Hypergrid Business. "AR is not subject to the same restrictions as VR in that it does not require eyewear. It is accessible on mobile devices to the masses as it is overlaid on the real world as opposed to a digital fantasy world. We live in a real world."
He said AR will dwarf VR by at least four times within five years and ten times within a decade.
"It's all about AR because that is the world we live in," he said.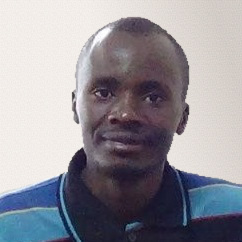 Latest posts by David Kariuki
(see all)