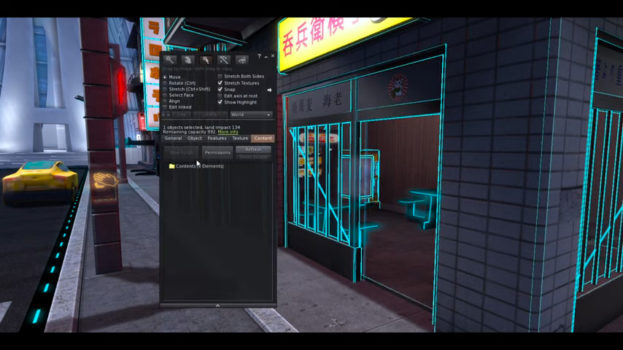 Textures that previously took 15 to 30 seconds to appear now take less than two, due to the March update to the Firestorm viewer.
That means that OpenSim builders, creators, and shoppers who use the Firestorm Viewer can pull textures from their inventories, drop them on an object, and immediately see how they're going to look, instead of wasting time waiting for them to rez.
Previously, users who were trying out lots of different textures would either have to be extremely patient, or use a tool that would pre-rez textures for them, said Kitely resident and creator Snoots Dwagon, who runs the DragonForge store on the Kitely Market.
"This was a cause of constant frustration for creators, merchants and shoppers, as they had to wait ages for simple rezzing of 2D textures," he told Hypergrid Business. "As I have often told many — including Linden Lab — if the 2D don't work, the 3D don't work."
Take, for example, someone building a home.
"There are say, 30 textures you are applying to that home which is a conservative figure," he said. "It takes 15 to 30 seconds per texture to see how that texture is going to look when applied to parts of the home."
But even if the final home will have 30 textures in it, the creator will typically look through many more before making their choice.
"A builder will go through dozens of textures per surface trying to decide which texture will best apply to the overall design," said Dwagon. "So instead of just applying 30 textures, the creator would apply hundreds of textures. At a rezzing speed of 15 to 30 seconds per texture, it could take days or even weeks just to apply textures to a creation before calling it done. Because of this, most builders use texture selectors, scripted devices which would pre-rez textures so they could be examined en-masse and speed up that building process.  But even so, the texture would have to be applied to double-check and see if it worked as the creator imagined.  This was a very time-consuming process."
One trick that viewer software uses is to save textures into a cache so that they don't have to be loaded each time. But that doesn't work for brand-new textures.
These types of textures are known as on-demand textures, which are the type of textures a user requests or needs to use immediately either by dragging-and-dropping from their inventory to a prim surface, or by double-clicking and expanding them in the viewer window, explained Dwagon.
Following this update, the user is now able to make a direct call to a texture, said Dwagon. This texture-rezzing update is one of the most significant fixes to the Firestorm viewer in years and removes one of the seven biggest texture loading problems that existed in Second Life since 2005, he said.
"Since the beginning of Second Life there has been a major texture bottleneck — or more accurately, several texture bottlenecks," he said. " These bottlenecks were brought to Linden Lab's attention in 2005, and again in 2007 but have remained to this day."
The changes were implemented on the viewer by Firestorm developer Beq Janus after Dwagon, Alexina Proctor, Kitely co-owner Oren Hurvitz, and CEO of Kitely Ilan Tochner tested, examined, wrote the fixes and passed the information about the implementation to Janus.
Other bottlenecks remaining include items remaining gray no matter how long a user remains on a sim and avatars taking too long to rez.
"Oren has stated that the remaining bottlenecks are deep, difficult to find, and very difficult to fix," said Dwagon. "I would love to see a dedicated team jump into this and find the rest of the texture bottlenecks.  The resulting speed increase on virtual worlds would be amazing. "
See the video below for more changes in the recent update to Firestorm viewer.
You can see the full list of the latest Firestorm fixes and updates here. The new texture loading improvement is mentioned in a single line at the bottom of the list.
"If I were Firestorm, I'd have this on front page and shouting from the rooftops and throwing themselves a pat-on-the-back party," Dwagon wrote in a discussion post on the Kitely Forum.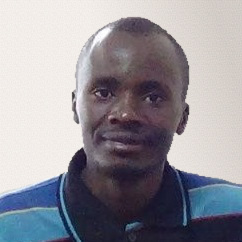 Latest posts by David Kariuki
(see all)