OpenSim's total land area has crossed the equivalent of 100,000 regions for the first time in history.
With the equivalent of 3,504 standard-sized regions added since this time last month, OpenSim's public grids now report the equivalent of 101,400Â regions in land area.
We say "equivalent" because many OpenSim grids now offer variable-sized regions, meaning that a single region can be the size of four, nine, sixteen, or even more standard regions.
The number of active users fell by just under 500. All of the loss is more than accounted for by outages at the All Star Kids grid, which previously had more than 500 active users, and an outage at OpenWorldz grid, which previously had about 100 active users. In addition, Quintonia, which previously had more than 400 active monthly users, is no longer an independent grid — it moved to OSgrid.
The vast majority of OpenSim grids gained active users this month.
OSgrid, OpenSim's largest grid by both land and active users, also saw the most area growth this month, adding the equivalent of 2,883 new regions. It was followed by Alternate Metaverse with 229, Tomi's World with 205, Enchanted Grid with 164, and Kitely with 102 new regions.
Scroll to the bottom of this article for a list of OpenSim's 40 largest grids by land area.
These stats do not include most of the grids running on OutWorldz' DreamGrid, which is a distribution of OpenSim used by many people to create virtual worlds on personal computers, or private company grids, or school grids who used other installers. OutWorldz is now tracking more than 2,787 unique DreamGrids in total, 220 of which appeared in January this year alone.
The Hyperica robot has crawled over 6,300 grids of any type since the start of this year. These items are tracked in a different database. Hyperica stores online DreamGrids, regions, parcels, regions, objects, and hypergrid events provided the region or item is set for "Show in Search" in-world.
OutWorldz also offers free OARs — complete pre-built regions — and free IARs — user inventory files — as well as mesh objects and textures which OpenSim users can download and install on their own regions on any grid that permits those kinds of uploads.
The Hyperica events listing also lists current and future online events directly published to OpenSim viewers.
The total list of grids tracked by OutWorldz is available here. You can also add your grid in the stats if it is not being crawled by OutWorldz.
OpenSim is a free, open-source virtual world platform that's compatible with the Oculus Rift. It allows people with no technical skills to quickly and cheaply create virtual worlds, and then teleport to other virtual worlds. Those with technical skills can run OpenSim worlds on their own servers for free, while commercial hosting starts at less than $5 a region.
A list of hosting providers is here. Download the recommended Firestorm viewer here. And find out where to get content for your OpenSim world or region here.
Top 25 grids by active users
When it comes to general-purpose social grids, especially closed grids, the rule of thumb is, the busier, the better. People looking to make new friends look for grids that already have the most users. Merchants looking to sell content will go to the grids with the most potential customers. Event organizers looking for the biggest audience… you get the idea.
Top 25 most popular grids this month:
Again, OSgrid was the biggest gainer, with an increase of 400 active users compared to a month ago. It was followed by AviTron with 376, Virtualife with 200, XUsYou grid with 133, and Perfect Life with 125 new active users.
The actives list is based on active, unique 30-day user login numbers that grids report on their stats pages. Those grids that don't report their numbers might be just as popular, but we wouldn't know. The active user stats are also used to generate the popular hypergrid destinations list, which is useful if you have a hyperport and want to put up gates to the most popular grids, or include the most popular grids in an in-world directory.
This list is also a good place to start if you want to open up new stores or hold events, or are just looking for places to visit.
Here some information on how and why you should set up a stats page for your grid. Of course, not all grids need a stats page, especially grids that aren't open to the public, like school grids, private company grids, small family grids, and so on. From prior surveys, this "dark metaverse" of OpenSim grids might actually be bigger than the one we know about, because those grids don't need to promote themselves, and we never hear about them.
Kitely Market passes 500 grid milestone
There are currently 18,608 product listings in Kitely Market containing 37,100 product variations, of which 31,978 are exportable.
Kitely Market has delivered orders to 510 OpenSim grids to date.
The Kitely Market is the largest collection of legal content available in OpenSim. It is accessible to both hypergrid-enabled and closed, private grids. The instructions for how to configure the Kitely Market for closed grids are here.
As seen from the above chart, nearly all the growth on Kitely Market has been in content that can be exported to other grids — that is the green area in the chart. The red area, of non-exportable content, has stayed level.
Offering a convenient and low-cost way for OpenSim users to buy legitimate, legal content not only offers creators sales opportunities that they wouldn't have otherwise but reduces the need for pirated content, similar to the way that Netflix and other streaming services have reduced the amount of illegal video streaming down to a trickle.
In addition, restricting content to closed grids does little to stop piracy. Most stolen content is ripped from Second Life, the original closed grid. The only time that being on a closed grid offers additional security for content creators is when the content involves high-end scripts or proprietary animations.
Tag Grid Marketplace
The Tag grid marketplace now lists a total of 28,143 items in 26 categories, most of which are apparel, avatar accessories, and avatar appearances. The market now has 309 verified users according to its website.
"The marketplace has had a massive update as it was using Flash to upload images," grid founder Constanza Amsterdam told Hypergrid Business. "This has been fixed and people started to add products to it again."
Flash is an older web technology that's been depreciated.
From the marketplace website, anyone is able to list their products or items on the marketplace to promote them either for sale or as a freebie, but the content can only be purchased and used within the Tag grid. In fact, there are literally more entire grids using the Kitely Market than there are individual people shopping on Tag's marketplace, another indication of content creators' preferences for open, hypergrid-enabled platforms.
3rdLife grid now faster, with a bigger mainland
3rdLife grid now has SSD drives on all their servers, which makes the grid servers able to handle assets, teleports and other things faster and with fewer errors, said grid owner Tommy Seetan. 
"SSD drives are like the memory of your computer — they are chips," he told Hypergrid Business. "So no moving parts, making them faster than IDE drives. IDE drives have a disk they have to spin at a certain speed and write the data on — like a record — which slows them down and you have a chance of failure from the disk or write head."
The grid has also created a new mainland of 128 regions in total. This land includes residential, airport and raceway regions where users can get free houses, drive cars, sail boats, fly planes, fly hang gliders, and more.
Kroatan Grid to close after five years
Kroatan grid is closing down on May 16 on the day it celebrates its five year anniversary. This is because the owner, Bink Draconia does not have time to maintain it.
Only the Needful Things shopping region will stay online until it moves to Offworld Grid after Kroatan server is finally shut down, she said.
The grid had no residents, no currency or game money like many other German grids, and so it will shut down quietly, she said.
"Kroatan was always just a grid for and of my own, there were no other residents, just visitors," she told Hypergrid Business. "So I only have to save my own backup. I will save everything of my grid — databases, IAR and OAR, but the Kroatan domain will no longer exist after server shutdown, so if I really want to start my grid again I would need to get a new name for the domain."
Neverworld has a new referral program with free regions
Anyone who refers a friend for a new region on Neverworld grid will get a free month's region rental cost back to them, a grid spokeswoman told Hypergrid Business.
"Also, we have two new regions that we are offering to anyone for free parcels," she said. "Both are eleven-by-eleven — 121 standard regions — and are totally connected via sailable water. The Keys is one and the other is the Norwegian Sea."
Most parcels are half an island or larger. Parcel owners will have access to the entire area for sailing or flying, she said.
"We offer free large parcels ranging from 6,000 to 16,000 meters for anyone to rent," she said. "Parcel comes into their name. We encourage developing the parcel as they see fit, with docks, houses, landscaping. No terra-forming is allowed though."
AviTron now has real-time backups outside the grid server
All AviTron servers, databases, and user accounts are now being backed up outside the grid servers in real time. The mirroring feature is implemented via Google and isn't expensive. The expensive part is hiring an expert, said AviTron grid owner Alexsandro Pomposelli.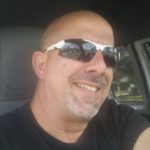 "Anything placed or added into the grids assets, new accounts, account info, all of it keeps updating live instead of what many grids do now, he told Hypergrid Business. "The usual backup that most grids use is that old once a week backup of the assets and robust because it is a huge amount of data and usually the server that these other grids use is not really strong enough to keep up with a constant backup system and at the same time handling the grids administration."
"In a more clear way of saying is it would cause too much lag for the grid," he said. "AviTron's main servers are monsters and that is why we can do it."
AviTron is also using four disks to process traffic activity in the server, which makes it have 1 terabyte traffic speed. This is aimed for when the grid gets really large and inventory loading speeds get slow. This happens to most grids.
In addition, the grid is now offering
free land
for all residents. Any resident who brings in three friends wins for himself and each of his friends, can get a 15,000 prims region.
New grids
The following grids were added to our database this month: A Break From Life, CyberCity, Dark Shadows, Destinationz, Elman Grid Brasil, Maple Bay, Nibiru, and UllsWater.
Do you know of any other grids that are open to the public but that we don't have in our database?
Email me at david@hypergridbusiness.com.
Top 40 grids by land area
The list below is a small subset of existing OpenSim grids. We are now tracking a total of 1,660 different publicly-accessible grids, 343 of which were active this month, and 274 of which published their statistics.
All region counts on this list are, whenever available, in terms of standard region equivalents. Active user counts include hypergrid visitors whenever possible.
Many school, company, or personal grids do not publish their numbers.
The raw data for this month's report is here. A list of all active grids is here. And here is a list of all the hypergrid-enabled grids and their hypergrid addresses, sorted by popularity. This is very useful if you are creating a hyperport.
You can see all the historical OpenSim statistics here, including polls and surveys, dating all the way back to 2009.
Below are the 40 largest grids by total land area, in terms of standard region equivalents.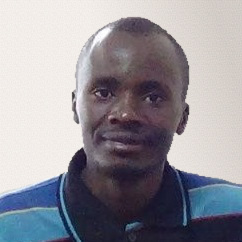 Latest posts by David Kariuki
(see all)