DreamGrid 4.01 now has an easier interface that makes it quicker to set up a mini-grid compared to earlier versions I tried, and it now allows grid owners to automatically shut down regions that have no visitors and restart them back up again when people teleport in, and lets people run more mini-grids on a low spec machine like a Core I3.
It took me less than 20 minutes to install and set a new mini-grid with the version 4.01 according by following this instruction manual.
But the upcoming DreamGrid 5 is even better. It will allow hobbyists and grid owners to run an endless number of regions on a low-low spec core I3, and to automatically create and terrain 10,000 square miles of virtual land.
Easier interface
Last time I tried DreamGrid version 0.95, the user interface allowed me create a Welcome region automatically. However, if I wanted to open an OAR region export file and load it into a region, I had to leave the DreamGrid interface and use the OpenSim console, a much less user-friendly command line interface. To load an OAR, for example, the command is load oar <filename>. The full list of OpenSim console commands is here.
Now, with the DreamGrid 4.01, I was able to load OARs and IARs on the fly on any of my eight created regions using the DreamGrid interface after installing it on my I2 core computer running Windows 10.
There are currently 157 free prebuilt region OAR files available through DreamGrid 4.01, plus you can add your own.
It actually took me less than a minute to load them by simply clicking on the Content menu option and then loading OARs or IARs from either the DreamGrid website or my own computer. A popup asks you to select the region for which you want to add the OAR and boom!
In addition to this, you are able to add new regions, access the MySQL database and Apache server, stop any region or all of them, and do region reboots on the fly in the new interface.
By the way, if you're looking for a free source of tons of OAR files that you can just load and use, check out OutWorldz' free OAR file collection. There are more than 100 OARs here, all legally licensed and free to use. Some, including all the Linda Kellie OARs, are even licensed CC0, in what is also referred to as the "public domain" license. This means that all the content on the OAR can be used in any way, shape or form — you can even use it as a base for your own commercial products.
SmartStart allows to save computer resources and load more regions
The maximum number of regions you can practically run with the DreamGrid 0.95 and other versions is about ten regions on Core i3 computers.
But activating the SmartStart feature on version 4.01 allows you to automatically shut down regions not in use — that is when no avatar is on them. It shuts everything off except the Welcome region. A region which was automatically shut down by SmartStart is is then restarted when an avatar teleports on it. This is similar to the way that Kitely offers its on-demand, cloud-based regions.
I was able to access this feature easily from the Setup button. It is simply activated by ticking the box besides it as shown above.
When activated, this feature allows you to save some RAM and storage space and load more regions. I managed to create eight regions for my mini-grid and they run just fine.
Just how much SmartStart can help or how many more regions you can load is not possible to estimate because regions have different sizes and machines vary in specs. What it means for many mini-grid users who run multiple regions on their mini-grids where most of them are idle is that they can save a huge amount of resources and power by setting SmartStart. The computer or server can then be able to load other activities or more regions for the mini-grid.
I wasn't able to test this on my own, but if anyone else has, can you please let us know in the comments? Nevertheless, regardless of any region I had shut down or restarted by SmartStart, I could see from the DreamGrid interface the amount of RAM and CPU resources the grid was using at any time.
According to Beckhusen, the on-demand regions feature was tested on a Mac Mini Core i4 and it could then host up to 300 regions. And a UPS Dell server can run about 547 standard-sized regions, he said.
"I have sims ranging in size from four to 56,260 prims," he said. "Their RAM use ranges from 91.9 MB to 715 MB of RAM. An 8 GB Core i3 can handle multiples of these very easily. Assuming you use 4 GB for Windows and other tasks, that means at least five of the largest ones I own can run in 8 GB. Most regions are about 300 MB and you can run a dozen of those in 8 GB."
DreamGrid user Ethan Breck reported running the equivalent of 256 Second Life regions on a old 2010 Mac Mini running Windows 10 with SmartStart.
"This is a grid on an old 2010 Mac mini and BootCamp running with SmartStart," he said. "Only 16 GB RAM! Works like a charm. RAM rarely passed 25 percent usage. Visiting with an avatar the experience is just as fast as my Xeon 32 and 64 GB RAM servers."
SmartStart also helps to improve grid boot time, since always-on regions that do not have any users on them take up RAM unnecessarily and yet this temporal computer memory would have been used to  speed up other computer activity, said Beckhusen.
"This is a game changer for people with limited budgets and smaller machinery," he said. "Unoccupied regions take up no RAM and zero percent CPU."
"With Smart Start, RAM and CPU cores is not so important any more," he said. "But one of the new factors that people will judge a system by is the boot time. My boot times range from eight seconds to a maximum of 48 seconds. This is an important figure. One fix is to dedicate some regions to smart booting and leave others as a conventional always-on region. Smart boot can be enabled on small regions, and disabled on large, slow-to-load regions."
"According to my UPS, my $300 used Dell server runs 547 Second Life-sized regions at a cost of $20.18 per month in electricity," said Beckhusen.
Monitoring CPU and RAM usage is easier
After installing, a console pop up allowed me to easily manage the new mini-grid and server resources. I could view the prim, RAM and CPU limits for each region, and inventory sizes for each avatar. This helps grid owners make necessary decisions relating to those resources.
This update also allows grid operators to send emails to their users and groups.
For private grids
DreamGrid, in combination with the large selection of pre-built regions, makes it easy for anyone, including those without coding skills to create grids, said WiccanGrid owner Allie Dawson.
"While some people seem to have personal issues with DreamGrid for whatever reason, I think it's one of the best things to ever happen to OpenSim," she told Hypergrid Business. "It's allowed me, a woman with almost no technical skills to have had my own grid for over a year, to get it running and keep it running. It's OpenSim's best hope for future growth."
Her grid has a land area equivalent to 66 standard-sized regions. The regions themselves are mostly water, as Dawson is a big fan of sailing. She uses one region as her home, another as a beach sim, while a third is one she hopes in the future to dedicate as a natural wooded region to the Wiccan god and goddess.
"It is my home and that of one other avatar, who I met in Second Life and invited to try OpenSim," she said. "The grid is a little over one year old and I keep it online 24-7 in my home on an old second-hand server I was given."
The DreamGrid software also made it possible to create Phantom Rose, another non-commercial grid, without needing any technical skills to create, grid owner Lannorra Sion told Hypergrid Business.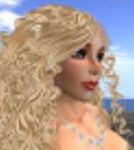 "Phantom Rose is a DreamGrid made possible by Fred Beckhusen's generous and tireless work to provide access for everyone, no matter their technical prowess, to have their own grid," she said. "His passion for virtual worlds and making them better is such an inspiration.  In my opinion, he has done the most to fulfill Phillip Rosendale's early intentions of everyone having a their own grid although I acknowledge he sits on the shoulders of many early OpenSim heroes, who I also admire."
It experiences very little downtime, she said, and the updates are automatic for the software running on her Windows Pro machine.
"I do have several friends that work with me," she added. "And we get our visitors.  Phantom Rose has been a steady presence in the metaverse.  I have the equivalent of 75 standard-sized regions!  My progress is slower because I build, script, animate, and so on most of my content, sprinkled with items I buy from other grids and the Kitely Market, along with some legal freebies that is Clutterfly, Vbinnia, Arcadia, Outworldz and others."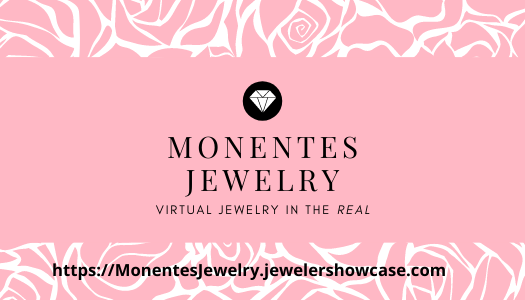 The software has made it possible to create Continuum Grid, which is home to many people who love art, said Marianna Monentes, the grid founder.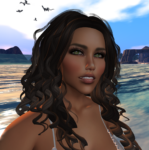 "Continuum is not a commercial grid it is more of a hobby grid, a place where the creators can create," she told Hypergrid Business. 
Continuum, established March 2020, has a total area of 48 regions and is home to Monentes Jewelry, Virtual-HG Magazine, Trey Magnifique's Mudflats, Cannabis Information Center, and Iknimaya Pandoran RP. There's also the Bastion welcome region, Tinkerville is home to Trey Magnifique's Magik Shoppe, Savoir Faire offers dancing.  And there's also a freebie mall, building sandbox, and an abandoned ghost town, she said.
"Fred Beckhusen is the most generous in giving of his time and resources making it possible for us to enjoy our worlds," she said.
Austin Tate uses DreamGrid on two grids, for experimentation and trials of OpenSim software.
The Ailsa grid, which runs on University of Edinburh servers, acts as a test server while the Ai grid runs on his home system and is for experimentation and testing. On the latter grid, the region content is frequently changed via OAR save and load commands or complete database replacement.
"Its a very useful distribution especially for those wanting to set up grids for the first time or wanting to experiment with optional features," he told Hypergrid Business.
Tate also runs two other grids using core OpenSim 0.9.2.0 dev master code. These are OpenVue for University of Edinburgh use and AiLand, a personal testing and experimentation grid.
What is coming in DreamGrid 5?
The upcoming DreamGrid version 5, set to be announced this fall at OSCC 2021, can automatically create 10,000 square miles of virtual land and fill it with water or landscape with trees and shrubs as the user flies above it.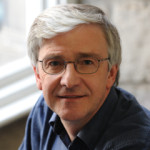 That allows gaming grids, for example, to create landscapes as users move around, said Beckhusen.
"As one simple example, we first created a Welcome region and a Castle region 18 regions apart from each other," he said. "Two of us logged on to the Welcome region. We then literally walked to the Castle through AI-generated land and plants. The system never used more than 512 MB of RAM even though it made about 75 regions as we wandered around.  Seeing the castle region appear in the distance was a very emotional experience!"
DreamGrid users will be able to choose from a list of pre-made terrains, as well as flat land, water, and AI-generated land. They will also be able to apply modifiers to roughen, smooth or taper the terrains, he said. "This module can use PNG, JPG, RAW, R32 and Terragen compatible files, and you can add terrains or save your terrains in all the formats to the database with a few clicks. All these terrains are open source."
The Trees and Plants module will allow users to add vegetation to the land.
The DreamGrid 5 will also have Smart Grid Builder to allow region and grid owners to build a grid with 154 free regions with just a few clicks.
"Regions are automatically spaced apart in a 50 by 50 region area without conflicts," said Beckhusen. "It knows how to pace itself,  so this works on machines with limited disk, RAM and CPU resources. A fast machine can build a grid with all 154 regions in under an hour."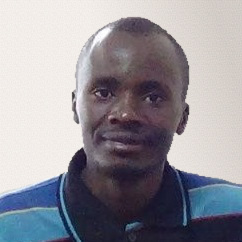 Latest posts by David Kariuki
(see all)