OpenSim stats went up across the board this month, with the number of regions hitting yet another record high, despite a cleanup on OSgrid that took down more than 1,000 region map reservations.
Overall, land area went up by the equivalent of 86 standard regions, for a new high of 101,486, registered users went up by 2,124 to 451,955, and the number of active users went up by 516 to 38,042.
Almost all of the growth was on hypergrid-enabled grids, where users are able to freely teleport in and out of the grid, have friends on other grids, and send messages to contacts on other grids. In fact today, 98 percent of OpenSim land area and 94 percent of its active users are on the hypergrid.
The top five grids that gained the most regions this month included OpenManniLand with 960 new regions, ZetaWorlds with 153, GorGrid with 105, Tag Grid with 97, and Enchanted Grid with 55 new regions. Of these, neither Tag nor Enchanted are hypergrid-enabled.
Scroll to the bottom of this article for a list of OpenSim's 40 largest grids by land area.
These stats do not include most of the grids running on OutWorldz' DreamGrid, which is a distribution of OpenSim used by many people to create virtual worlds on personal computers, or private company grids, or school grids who used other installers.
OutWorldz is now tracking more than 2,787 unique DreamGrids in total, 220 of which appeared in January this year alone.
The Hyperica robot has crawled over 6,300 grids of any type since the start of this year. These items are tracked in a different database. Hyperica stores online DreamGrids, regions, parcels, regions, objects, and hypergrid events provided the region or item is set for "Show in Search" in-world.
OutWorldz also offers free OARs — complete pre-built regions — and free IARs — user inventory files — as well as mesh objects and textures which OpenSim users can download and install on their own regions on any grid that permits those kinds of uploads.
The Hyperica events listing also lists current and future online events directly published to OpenSim viewers.
The total list of grids tracked by OutWorldz is available here. You can also add your grid in the stats if it is not being crawled by OutWorldz.
OpenSim is a free, open-source virtual world platform that's compatible with the Oculus Rift. It allows people with no technical skills to quickly and cheaply create virtual worlds, and then teleport to other virtual worlds. Those with technical skills can run OpenSim worlds on their own servers for free, while commercial hosting starts at less than $5 a region.
A list of hosting providers is here. Download the recommended Firestorm viewer here. And find out where to get content for your OpenSim world or region here.
Top 25 grids by active users
When it comes to general-purpose social grids, especially closed grids, the rule of thumb is, the busier, the better. People looking to make new friends look for grids that already have the most users. Merchants looking to sell content will go to the grids with the most potential customers. Event organizers looking for the biggest audience… you get the idea.
Top 25 most popular grids this month:
Top five grids that gained the most active users this month are OSgrid with 1,059 new active users, Virtualife with 626, Asgard Estate with 361, Discovery Grid with 353, and UllsWater with 246 new active users.
The actives list is based on active, unique 30-day user login numbers that grids report on their stats pages. Those grids that don't report their numbers might be just as popular, but we wouldn't know. The active user stats are also used to generate the popular hypergrid destinations list, which is useful if you have a hyperport and want to put up gates to the most popular grids, or include the most popular grids in an in-world directory.
This list is also a good place to start if you want to open up new stores or hold events, or are just looking for places to visit.
Here some information on how and why you should set up a stats page for your grid. Of course, not all grids need a stats page, especially grids that aren't open to the public, like school grids, private company grids, small family grids, and so on. From prior surveys, this "dark metaverse" of OpenSim grids might actually be bigger than the one we know about, because those grids don't need to promote themselves, and we never hear about them.
Kitely Market
There are currently 18,849 products listed in Kitely Market, containing 37,426 product variations, of which 32,312 are exportable.
Kitely Market has delivered orders to 514 OpenSim grids to date.
The Kitely Market is the largest collection of legal content available in OpenSim. It is accessible to both hypergrid-enabled and closed, private grids. The instructions for how to configure the Kitely Market for closed grids are here.
As seen from the above chart, nearly all the growth on Kitely Market has been in content that can be exported to other grids — that is the green area in the chart. The red area, of non-exportable content, has stayed level.
Offering a convenient and low-cost way for OpenSim users to buy legitimate, legal content not only offers creators sales opportunities that they wouldn't have otherwise but reduces the need for pirated content, similar to the way that Netflix and other streaming services have reduced the amount of illegal video streaming down to a trickle.
In addition, restricting content to closed grids does little to stop piracy. Most stolen content is ripped from Second Life, the original closed grid. The only time that being on a closed grid offers additional security for content creators is when the content involves high-end scripts or proprietary animations.
Tag Grid Marketplace
The Tag grid marketplace now lists a total of 28,169 items, most of which are apparel, avatar accessories, and avatar appearances. The market now has 309 verified users according to the website.
From the marketplace website, anyone is able to list their products or items on the marketplace to promote them either for sale or as a freebie, but the content can only be purchased and used within the Tag grid. In fact, there are literally more entire grids using the Kitely Market than there are individual people shopping on Tag's marketplace, another indication of content creators' preferences for open, hypergrid-enabled platforms.
Enchanted Grid now has Foxtrot Breedables, vast lands for flying
Enchanted Grid has Foxtrot Breedables, which offers a range of breedable pets inside of virtual grids, with a choice of three types of animal — horses, sheep and cats. They are available individually, or all three can cost as little as 50 EG$ on Enchanted Grid. These pets do not need food and will not die. Furthermore, they are low lag pets with lean scripts to keep your sim lag free, said Enchanted grid co-owner Dawn Gemm.
"The aim is to breed and collect the most rare of the pets which includes different coats, sizes and variable gloss and shine!" she told Hypergrid Business. "In Enchanted Grid you can find the horses, Chubs, the sheep, and Itty Bitty Kitties, the breedable cats. They are available on regions Hawthorne and Magnus and are created by Artemis Montgomery. We have great customer care and look forward to meeting you on Enchanted and working with you!"
"We are in the process of making the grid database so that any lost and broken pets are easy to fix and return to their owners should a problem arise, and it also keeps a history of the breeding process."
There are some other updates coming, as well as new pets in the future. All grids have exclusives. They are also available in Second Life, and TAG, in addition to Enchanted grid.
"There is a showcase sim to show off the many coats for each type of pet," she said. "The amount of breedables is countless, along with updates with new types of coats coming as a regular update. All pets are kept as low LI as possible."
Besides this, the grid is offering extensive ocean regions that people can use for flying and sailing around the grid.
"Our region pricing is now 15$ for 35,000 prims land, though we do have land owners in-world that have bought numerous regions at low pricing to be able to offer full regions cheaper than the grid charges now," she said.
Littlefield to host virtual version of Canada Day
Littlefield will host a virtual Canada Day from 1 p.m. Pacific on Thursday, July 1 at the Sweethearts region. There will be music and dancing.
The hypergrid address is lfgrid.com:8002:Sweethearts.
The grid will also host the annual Independence Day party at the Independence Island region from 8 p.m. Pacific Time on Sunday, July 4. There will be rides, dancing, free food, and fireworks display.
The hypergrid address is lfgrid.com:8002:Independence Island.
AviWorlds to celebrate 2,500-users mark
AviWorlds is set to celebrate surpassing the 2,500 members mark from 3 to 9 p.m. Pacific Time on Saturday, June 26 at the AviWorlds' Welcome Events stage. A year ago, on June 24, the grid hosted a party to celebrate reaching 1,000 users. That means in just under a year, the grid has gained 1,500 additional users, said AviWorlds grid owner Josh Boam.
"We will have various artists on stage and live performances," he said. "All proceeds from the event will be donated to Make a Wish Foundation International. You can contribute with Podex dollars or directly to their website."
He thanks Gasworks for the help with DJ's. The DJs to participate are Phoenix Enigma who will perform from 3 to 5 p.m., Purrrfectt Cat from 5 to 7 p.m., and Dick Pinelli who will perform from 7 to 9 p.m.
The hypergrid address is login.aviworlds.com:8002.
New grids
The following grids were added to our database this month: Asgard Estate, Chan Grid, Here Grid, Lanf Of Bree, Partnerus, and Winxtropia Grid.
Do you know of any other grids that are open to the public but that we don't have in our database?
Email me at david@hypergridbusiness.com.
Top 40 grids by land area
The list below is a small subset of existing OpenSim grids. We are now tracking a total of 1,666 different publicly-accessible grids, 341 of which were active this month, and 276 of which published their statistics.
All region counts on this list are, whenever available, in terms of standard region equivalents. Active user counts include hypergrid visitors whenever possible.
Many school, company, or personal grids do not publish their numbers.
The raw data for this month's report is here. A list of all active grids is here. And here is a list of all the hypergrid-enabled grids and their hypergrid addresses, sorted by popularity. This is very useful if you are creating a hyperport.
You can see all the historical OpenSim statistics here, including polls and surveys, dating all the way back to 2009.
Below are the 40 largest grids by total land area, in terms of standard region equivalents.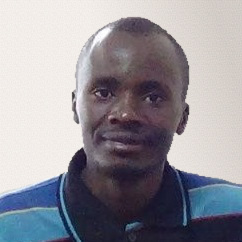 Latest posts by David Kariuki
(see all)