StoryLink Radio, a group of Irish storytellers at Seanchaí Library, will host a series of Halloween events on Kitely and Second Life next month.
There will be live in-world storytelling sessions and hunts from 7 p.m. Pacific Time every Thursday, Friday, Sunday, and most Tuesdays from 1 October to 30 October, on their Halloween Mall, located on the OctoberWorld region on the Kitely grid. The Mall is it own level, the size of a full region, 3,000 meters above ground level on the OctoberWorld region, and themed with a Gothic castle, swamp, town, and cemetery.
The hypergrid address is grid.kitely.com:8002:octoberworld.  
Every Friday night in October, starting at 7 p.m. Pacific Time, there will be live storytelling from the Ghostbusters novel, a 1985 novelization by Larry Milne.
"Our four-night presentation will be loosely based on the novel, and heavily adapted to bring it much more in line with the events of the movie," author and StoryLink Radio owner Shandon Loring told Hypergrid Business.
The characters in the novel are Peter Venkman, Egon Spengler, Ray Stantz, Dana Barrett, Louis Tully, Janine Melnitz, Winston Zeddemore, Gozer, Zuul and Slimer. The stories will be narrated by Shandon Loring.
"This will be the same as any of our storytelling events, I will likely be the sole storyteller for this one. I will dressed as Peter Venkman or Ray Stantz," he said. "Audience will be encouraged to dress as Ghostbusters characters if they wish to. The venue will be stylized after the fire station in Ghostbusters."
Live From The Graveyard event is scheduled for 6 p.m. Pacific Time on Friday, October 29 at the OctoberWorld region. Each October since 2015, StoryLink Radio presents ghost stories from a real world haunted location, for purposes of the Halloween, using portable and wireless technology. Select locations in the past included real life graveyards, the actual Haunted House in Virginia City, Nevada, a real wild west ghost town, a historic haunted riverboat, and a turn of the century Abandoned Goldmine.
"This year we will be presenting from a real 1800's graveyard, sitting among the gravestones with a real life, and real dead, audience," said Loring. "Folks can listen to two of the past presentations on our web page – Live From Empire Graveyard & Live From The Lynch House. This year we plan to present this session live on both grids in voice, provide a separate Shoutcast Stream, and possibly live on YouTube, which may or may not include a live video feed."
That will depend on the vagaries of environment and technology, especially bandwidth and the whims of the long term residents at the chosen venue.
"If all the fancy tech gives issues for some reason, we will at a minimum have the Shoutcast Stream up and active, and the land URL on both grids will be set to this stream, and folks could simply listen from a mobile device using TuneIn or such," he said. "The shoutcast stream address link will be published on the web page prior to the event."
From 6 p.m. to 8 p.m. Thursday, 21 October, there will be a Halloween Camp-Out and Sleepover in OctoberWorld's Haunted Forest. There will be campfires, tents, pizza, candy flashlights, dark stormy night, and readings from Scary Stories for Sleepovers.
The Multi-Storyteller Event will take place on Tuesdays, on Oct. 12, 19, and 26th, starting at  7 p.m. Pacific Time. The events will take place simultaneously at OctoberWorld in OpenSim and Nowhereville in Second Life.
Another multi-story teller event titled X-Files Dusk will take place from 7 p.m. Pacific Time on the weeknight of October 6. The story will be told in duet format by Caledonia Skytower and Shandon Loring.
Opportunities for merchants
StoryLink Radio's Halloween Mall is also open for any merchants — at no charge — to claim a space and display and sell their Halloween-themed wares. They currently have ten merchants who have already set up shop but welcome more, said Loring.
"We have over 80,000 prims still available," he said. "We will likely keep this up as a year-round Halloween Mall."
OpenSim land prices expand opportunities
Being able to keep the mall up permanently is a major benefit of being in OpenSim, said Loring.
"This would be totally unaffordable in Second Life," he said.
Kitely charges just $15 per month for a region — about a tenth of the price of the same amount of land as in Second Life. And a four-region subscription is just $20 a month on Kitely.
After having been in Second Life's Seanchai Library since 2007, StoryLink Radio expanded to OpenSim in 2012, said Loring.
"The inexpensive land and huge number of available prims allows us to explore many more aspects of immersive storytelling. We have 30-plus themed regions," he told Hypergrid Business. "OpenSim has been a great boon, giving us room to work and provide immersive and interactive experiences."
For example, last year's Halloween exhibit, Raven's Chamber, was a multi-faceted multi-audio-stream examination of Edgar Allan Poe's famous poem. That is also still up and can be visited. Raven Chamber is located in the OctoberWorld sim.
"OpenSim has allowed us to keep this exhibit and ongoing presentation up and running year round," he said. In January of this year, the group built on that with a week-long celebration of Edgar Allan Poe's birthday, with over 25 hours of live programming.
The group also maintains a dedicated StoryLink Radio region.
The hypergrid address is grid.kitely.com:8002:StorylinkRadio. 
"We have always had decent to great audience turnout," said Loring. "After nearly 500 hours of stories presented in OpenSim, plus dances and stuff, we have never had a show where nobody showed. That is pretty cool! That said, OpenSim is notoriously hard to audience build in, so we do struggle with that."
Halloween Dance party
StoryLink is also planning an Halloween Dance party featuring Halloween-themed tunes and DJ request sessions whose date and time is not yet set. During the event, attendees will need to come dressed in their Halloween costumes.
Song requests can be sent to [email protected]. There also will be four prizes to be awarded to the best male and female avatars.
YouTube live-streamed stories
There's also going to be a series of Halloween-themed stories from the Dark Nights and Candlelight: 31 Tiny October Tales by author Gregory Miller.
There will be a new story every night from Oct. 1 to Oct. 31, on the StoryLink Radio YouTube video channel.
The streamed stories are versions of video stories created on the OctoberWorld region in Kitely, and in Nowhereville in Second Life.
Do you have a Halloween-themed destination or event that you want featured in Hypergrid Business? Email me at [email protected].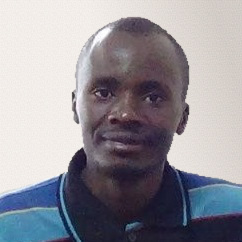 Latest posts by David Kariuki
(see all)