Update: As of Wednesday afternoon, the new sole owner of Enchanted Grid says that she has no access to the grid servers to restart them and that she is told "there are no grid servers to restart."
Enchanted Grid, a mid-sized private grid with a few hundred regions and registered residents, has been down for a few days, and documents were filed today signaling a change in ownership.
Two of the previous owners, Dai Rhys-Owain and Dawn Gemma Sian Rhys-Owain, have left, and the third owner, Julie Campbell, also known as "Tanya Matahari" in-world, is now the sole owner and director of the company.
"Dear residents, I have now been named the sole shareholder and director of Enchanted Grid," Matahari announced on the grid's new Discord server this afternoon.
However, the grid servers were created under Dawn Gemma Sian Rhys-Owain's personal account, she said. "As of today they have not been transferred to my management."
A couple of hours later, she added another announcement, that she's been told that there are no servers to restart.
"I have been working hard to confirm that, but it now appears that there is no way of verifying the reliability of that claim," she wrote. "I have not lost hope of them becoming available again, but unfortunately it is not within my abilities to make it happen."
According to a post on the grid's Discord channel by a user named "Dai Enchanted," the servers "cannot be accessed due to legal proceedings."
"We have been as honest as we possibly can right from day 1, even transferring both PayPal accounts over to Tanya last week," the user posted. "I will not be talking again in local chat. I am seeing our lawyer in the next few days to see if we can release any more information. We have been in constant contact with Tanya every step of the way."
Neither Dai Rhys-Owain nor Dawn Gemma Sian Rhys-Owain have responded to my request for comment, or to confirm the Discord post.
When contacted by Hypergrid Business, Campbell confirmed this information, but declined to say more.
"There is nothing more to add at this time," she told Hypergrid Business.
Some residents have been extremely concerned about the grid's future, and the fact that they haven't been able to access the grid or their content.
"No one knows who's in charge and no one can buy currency or regions right now," one grid resident told Hypergrid Business, requesting anonymity to avoid being caught up in the cross-fire.
The Enchanted Grid is a closed grid, meaning that there are challenges to exporting content from the grid.
If the grid servers and their backups are gone, then user regions, inventories, and currency balances are gone as well.
Servers vanished this weekend
"On Saturday, one of the physical servers running Enchanted Grid was found to be unresponsive," said Jim Tarber, an experienced IT professional who had previously run InWorldz' technology infrastructure and stepped in to help out with Enchanted Grid's transition. "However the other four servers responded normally and allowed the transition team members to log in using the usual credentials, so we assumed there was a technical problem with the primary host server."
"On Sunday, I asked if a support ticket had been filed yet for that unreachable host machine, and was told that a support issue had just been raised," Tarber added. "But later Gem continued to claim that all five servers were 'gone,' so I checked the others again early Monday and found that now all of them were unreachable."
He was referring to Dawn Gemma Sian Rhys-Owain.
"The bottom line is they are not where they used to be, and we have no way of checking their status or requesting their restarts," Tarber told Hypergrid Business.
The two departing owners cited "legal proceedings" as the reason that they could not provide access to the servers, but would not explain what those legal proceedings were or connect the new management to their lawyer, he said.
"This is one of the saddest moments in virtual world history," he said. "The whole thing seems like such a needless waste. That's all I can say for now, other than to express my deepest disappointment in what appears to be, on the surface at least, a senseless or reckless action, of some kind. It feels a bit insane. Tanya and the transition team were ready to do just about anything, including sacrificing ourselves, if the servers could be transferred to Tanya, or even just be brought back up for the residents."
Who is Tanya Matahari?
Matahari is a virtual world fashion designer who was well known on InWorldz and in Second Life. Her blog is here and her Facebook page is here.
Enchanted Grid also has a Facebook presence, with a private Facebook group, but there have been no new posts in the past month.
I've reached out to the former owners, to Matahari herself, and to other people who might be associated with the grid, and will update the story as information comes in.
Enchanted Grid history
Enchanted Grid was founded this past March, and officially incorporated on May 18, according to legal filings. At that time, there were three owners, each of whom owned a third of the company – Dai Rhys-Owain, Dawn Gemma Sian Rhys-Owain, and Julie Campbell.
Dawn Gemma Sian Rhys-Owain was the director.
Enchanged Grid runs on the Halcyon version of OpenSim, first developed by the team behind the now-defunct InWorldz grid, which was once the biggest closed grid in OpenSim.
Halcyon is based on the InWorldz version of the OpenSim software, which branched away from mainline OpenSim back in 2010. InWorldz updated the scripting and physics features, and fixed some bugs in the code. But by branching away, the fixes made by the community to the rest of the OpenSim code base became harder and harder for InWorldz to implement on its own branch, causing them to fall behind in some areas of technology.
Today, mainline OpenSim offers a number of features, such as variable-sized regions and hypergrid connectivity, that are not available in the Halcyon branch.
Other grids have made their own branches as well, but have been careful to keep their proprietary add-ons separate, so that they can continue to benefit from the advances made by the rest of the community. They also donate bug fixes back to the community so that everyone can have them. Donating bug fixes is also helpful to the original creators because it means that the OpenSim community doesn't create its own, different, and possibly incompatible bug fixes. If that happens, then the grid either has to throw out its own bug fixes and use the community's to maintain compatibility, or have to do extra work at each upgrade to add their own bug fixes back in. If they pick the latter, then there's more "technical debt" with each update cycle and it becomes harder and harder for them to stay current.
Other popular versions of the OpenSim code base include the Diva Distro and the DreamGrid versions, which make setup and configuration easier for new grid owners. Kitely also has its own version of OpenSim that supports cloud-based, on-demand regions, but they're careful to maintain compatibility with the rest of OpenSim and regularly contribute features and bug fixes back to the community.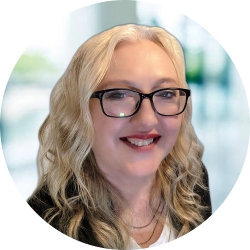 Latest posts by Maria Korolov
(see all)