Facebook's announcement of a $50 million research fund and plans to hire 10,000 employees in U.K. to help build the metaverse, clarifies that the company will be using massive resources to push the technology adoption for VR and gain a huge market share to become the central hub of the metaverse.
But this completely contracts the ideas of an open metaverse, such as that espoused in the OpenSim community, experts said.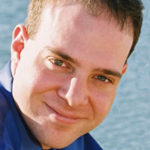 "OpenSim and a few other open-sourced virtual world platforms were designed for creating a distributed open metaverse, where no single company would control the platform," Kitely CEO Ilan Tochne rtold Hypergrid Business.
"It is not a new idea and hundreds of funded and unfunded companies have already attempted to create the metaverse over the years, using the technology that was available at the time," he said. "Most such attempts were based on building company-owned virtual worlds."
That doesn't mean that Facebook's efforts might not someday lead to an open-source, interconnected universe.
The Facebook initiative could lead to inter linkage of these many virtual worlds that have been developed privately over the years by many people and companies.
Mark Zukerberg has, in fact, hinted that it may make it possible to seamlessly teleport across virtual worlds developed by different companies across different platforms.
"There are currently many different companies developing separate virtual worlds that will eventually all interlink and overlap the real world," said Li Jun, founder of Ontology, an open-source blockchain specializing in digital identity and data.
But the Facebook initiative could simply be part of the company's strategy to redefine and re-innovate its social media products, he added.
"It is likely that Facebook's planned metaverse will be integrated across its various brands," he told Hypergrid Business. "In this way, it may become a seamlessly integrated product layer that is connected to whichever service a person is currently using."
But the fact that Facebook and many mainstream social media platforms  still use technologies with central data storage and control, will be another massive challenge for this dream because many will not want single-entity control in such a platform, said Li.
"People who value this decentralized control feature may be reluctant to invest or otherwise become involved with Facebook's metaverse due to a lack of decentralized shared control," he said.
The metaverse, as conceptualized by Facebook, will likely infuse different products built by different companies across the web, virtual worlds, virtual reality worlds, artificial intelligence, augmented reality, and even blockchain technologies.
So what is the metaverse to Facebook, anyway?
Depending on who you ask, the metaverse is either anything that transcends the physical world — including the Internet, or even books and movies — to specifically the kind of immersive virtual reality we see in the Matrix, where it is realistic to the point of being indistinguishable from real life.
Facebook puts it somewhere in the middle.
"The metaverse is already here as a collection of digital worlds each with its own physics to determine what's possible within them,"  Facebook's VP of VR and AR Andrew Bosworth wrote in a post this summer. "The defining quality of the metaverse will be presence — the feeling of really being there with people — and Facebook Reality Labs has been focused on building products that deliver presence across digital spaces for years."
For example, he wrote, combining Facebook's Oculus headset and its Portal video communication platform, can "teleport" a person to an new location.
"But to achieve our full vision of the metaverse, we also need to build the connective tissue between these spaces — so you can remove the limitations of physics and move between them with the same ease as moving from one room in your home to the next," he added.
Facebook's social platform is called Horizon, and was marketed alongside the Oculus Quest 2 headset and is in closed beta phase currently. It's part of the broader metaverse plan.
Facebook has also acquired Unit 2 Games which has developed a collaborative platform known as Crayta that could also play a role in development of the metaverse.
But the connectivity piece is missing, where Facebook avatars can travel to, say, AltSpaceVR locations.
The closest Facebook has to this is the "login with Facebook" feature that allows third-party websites to use its authentication technology.
The key interoperable technology supposed to achieve this dream across multiple platforms, is currently missing or is yet to go mainstream, which means it will take years to actualize, said Li.
"For the true metaverse to exist, interoperable frameworks that allows for multiple blockchains and metaverses to connect seamlessly will be essential," he said. "The technology required to create a true metaverse is still in its infancy."
Ontology has its own decentralized user identity management system, which, the company hopes, could play a role in the future metaverse to make it possible for users to migrate between parts of Metaverse with consistent identity while ensuring their privacy and data security.
The metaverse via the 3D Web?
There's also another sense in which the metaverse already exists. All modern browsers support virtual reality, meaning that individual websites can offer VR versions built on the WebXR standard, just as they currently offer desktop and mobile versions. You can see some examples of VR websites here.
Facebook's Oculus headset, for example, comes with a web browser by default that allows users to access VR on websites where it's available.
But these websites are typically missing interactivity, avatars, and other features that turn a 3D environment into an actual virtual world. And when they do have those features, they are built using proprietary technology.
One way out of the technology interoperability problem is for Facebook to offer a web-based virtual reality viewer that support virtual world functionality, said AviTron CEO Alexsandro Pomposelli, and that allows teleportation between different sites.
Instead of creating yet another, brand-new, social world when so many ones already exist.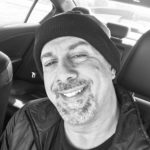 "I am curious how Facebook will attract residents that would want to buy a virtual reality headset so they could play," he told Hypergrid Business. "It would do much better if they came out with a web based viewer."
A web-based viewer, that is, that allows access to screen-based virtual worlds and doesn't necessarily require virtual reality headsets to work.
"Virtual worlds are more likable by the older crowds," he said.
Otherwise, Facebook is likely to face a stiff competition from the likes of Second Life — and its open-source OpenSim alternatives — who already have users established in these virtual world social networks already, he said.
Second Life's parent company Linden Lab has also attempted to create a virtual reality-based virtual world, Sansar. It failed, said Pomposelli.
Facebook is likely to fail as well.
One reason? Unlike games, social virtual worlds don't have levels, he said. There are no scores, no quests, no achievements to unlock.
"People will not go for it, especially if they have to buy a virtual reality headset," he said. "If Facebook makes their virtual world pointed at grabbing the teenagers attention who are into gaming…yeah, a long shot maybe."
But that's a two-edged sword, he added.
"If Facebook goes for a younger crowd you will see avatars with those bubble heads," he said. "Then it will lose the older crowd. If they come out with realistic-looking avatars they will lose the younger crowd."
He said AviTron is also working on a similar innovation, a Facebook-like social network site with a metaverse in mind.
"People meet in the social network site and decide to go one step further which is to meet each other in a three dimensional world called AviTron," he said. "They should know already that I will be waiting for it and will be a tough competitor against their metaverse game."
But then again, Pomposelli has frequently made grandiose plans that invariably imploded. But hey, this time, who knows?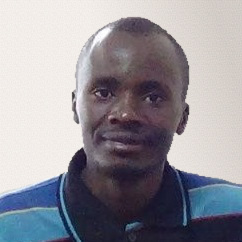 Latest posts by David Kariuki
(see all)