Wyldwood Bayou grid will celebrate first anniversary from Friday, October 29 through Monday, November 1, which coincides with the grid's second Halloween Bash to be held on Sunday, October 31.
The grid was launched a year ago by Kith Whitehawk as a destination grid for the club Rockin' the Blues, and its sister clubs, Hot Daddy's, Lady Blue and The Bayou Belle.
Whitehawk's partner Kira Whitehawk  first opened Rockin' the Blues in 2012 on the InWorldz grid, which has since closed.
"Kira left this Earth in January of 2019, but remains in the hearts of her tribe and is the soul of the Bayou," said Wyldwood Bayou grid spokeswoman Harmony Beningborough.
During the week, the grid will also be celebrating Rockin' the Blues' tenth birthday starting at 6 p.m. Pacific Time on Saturday, October 30 and Sunday, October 31, music provided by the grid DJs Macy, Kith, Rosie and Riker, she told Hypergrid Business.
There will also be a Medieval Fantasy Gala at Brigantia from 10 a.m. Pacific Time on Saturday, October 30, with DJ Ray.
The hypergrid address is wyldwoodbayou.com:8002:Wyldwood Bayou. 
"We are excited about this anniversary and Halloween weekend and look forward to welcoming everyone to our little grid in our own dayum swamp," Beningborough said.
But people don't have to wait to visit the grid. Every weekend, the same region also hosts self-guided walking tours of the N'Awlins district of Wyldwood Bayou, boat tours of Wyldwood Bayou's Roleplay regions,  residential tours, hunts hosted by the roleplay groups Brigantia and Ravenquest, motocross, skateboarding, bike riding, and hiking on Wyld Thangs.
A destination grid
Wyldwood Bayou bills itself as a "destination" grid. That means that the vast majority of its visitors do not have local user accounts or land on the grid. Instead, they teleport in from other grids.
But that hasn't stopped some OpenSim users from considering the grid their home, and giving it the highest overall satisfaction ratings in this year's OpenSim grid survey. The grid received perfect scores for support and community, and ranked highly for technology and content.
"The community here is the most welcoming I've found on the hypergrid," said one survey respondent.
"Wyldwood has the best community in the metaverse," wrote another. "The music and the roleplay are outstanding and you will not find a warmer welcome anywhere."
"The grid offers sailable oceans, beautiful regions with role play and successful clubs which are based on friendships, and inclusivity as well as music," added another survey taker. "Very great places to visit here and wonderful people to meet."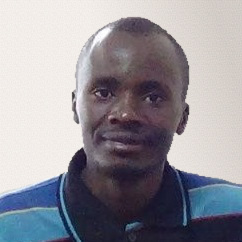 Latest posts by David Kariuki
(see all)