OpenSim is more flexible and economic to use when compared to other game engines like Minecraft, Mozilla Hubs, and Sansar, especially when it comes to creating and designing virtual worlds that can be applied for education. This is despite the OpenSim game engine being considered obsolete in graphical quality, said Techland grid owner and teacher Michela Occhioni.
"I have not found, until now, a platform that can be easily used in a short time as OpenSim," she told Hypergrid Business.
Occhioni uses Techland grid to teach math and science to underage students, and for teaching sustainability topics to students in middle school.
Although the education version of Minecraft is widely used in educational paths, it is generally for virtual worlds targeted at teaching elementary school students, she said. And while it is a huge competitor for the open-sourced OpenSim, it is not open-source and to collaborate in it, students and teachers need to have a PC server in the same local area network or rent a Windows server, which can get pricy.
"Sansar needs too much teachers' skills," she added, referring to Linden Lab's VR-friendly successor to Second Life. "And Mozilla Hubs is good but just for mostly for exhibitions. It is not possible to make interactive objects or you have to do it in Blender, which is difficult for student and teachers. Vircadia can be a solution. I am studying about it."
"I visited other virtual world with my Quest 2 or PC, such as SineWave, Altspace, VRchat, Rec Room, Vircadia, and Mozilla Hubs," she said. "They are promising. I'm studying on, but probably not yet ready to be used at a large scale. Until now the real winner is Minecraft because pupils use it outside school,  so teachers had only to give the mission, but I do not like it too much, probably because I love OpenSim."
When using virtual worlds for education, there is a huge potential for students to improve modeling, scripting, image editing, video editing, communication skills in storytelling and dialogues, and other skills that can be taught to students within the same environment. It can also help them acquire soft skills such as team work, collaboration, brainstorming, doing shared jobs, sharing objects, and of course socialization at a distance.
"I have experienced projects during lockdown where students logged from home, they notice a sense of presence and the feel to be really near their classmates making practical activities," she said.
"I use the world in my teaching job, both to implement structured educational paths and carry out collaborative projects where students start from scratch a project," she said. "I have to manage the desire for my world to be visited by outsiders and the fact I have underage students. So I create some restricted zones to visitors or temporary I block the access."
Hypergrid connectivity is also turned off, she added, so students can't teleport to other worlds.
Virtual worlds for sustainability
Another virtual world education project implemented at Techland grid is the Sustainability Hub. It is the starting point of the grid and features the starting points for several different educational paths including waste management, urban sustainability, water resources and so on. In addition, it hosts a section devoted to the planet Earth dynamics, to help students understand Earth systems as a whole.
Occhioni has been using this hub to teach sustainability topics to students since 2011. Currently, she is using it to teach sustainability to students in middle school from different regions of Italy.
She hopes to give a presentation about this project at the December OpenSim Community Conference for people interested in knowing more.
You can visit the Sustainability Hub in-world to learn more.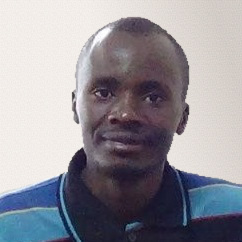 Latest posts by David Kariuki
(see all)