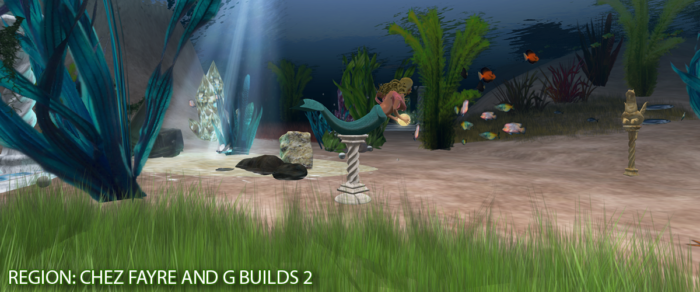 One of the former owners of Enchanted Grid, Dawn Gemma Sian Rhys-Owain, says that legal action has caused the loss of the grid's servers.
The grid has been down for a couple of weeks due to a management shakeup in which Rhys-Owain and her partner, Dai Rhys-Owain, gave up their share of the ownership of the grid, leaving it the hands of the third partner, Julie Campbell, also known as "Tanya Matahari" in-world, who is now the sole owner and director of the company.
According to Dawn Gemma Sian Rhys-Owain, around October 8, she became aware of a legal action filed against a grid staff member.
She and Dai Rhys-Owain physically met with Campbell on October 10, she told Hypergrid Business.
"We brought her up to speed on the legal actions against our staff member," she said. "That would also include Enchanted Grid."
In mid-October, all three grid owners decided to remove the staff member from the grid, she said. "The member agreed to go quietly and leave gracefully to save the grid."
Servers gone with no recourse
She declined to say what staff member was involved with the legal action, or what exactly the legal action was, but said that it resulted in the shutdown of the grid servers.
"The servers were revoked due to legal reasons," she said. "They can not be turned on ever again but everything else has been transferred to Tanya quite amicably."
She added that she had been using personal accounts for both her real-life business and for grid purposes, in order to save money. "We never imagined that this situation would happen," she said.
She did not explain why the legal action had to result in the destruction of the servers.
"I will confirm that the legal actions are still pending against the staff member and they are why the grid got destroyed," she said. "We are sorry that this happened. It could have been prevented had the staff member left quietly as promised or had Tanya chosen to believe the truth instead of being blindly led by a long-term personal relationship with the staff member."
She declined to name the staff member involved or to explain how the staff member leaving quietly would have had any effect on any legal action.
"I appreciate it's hard to put personal feelings to one side when you have had a relationship for 15-plus years," she said. "However, you cannot let personal feelings influence a business decision."
She added that there were no backups available.
"We will not be starting another commercial grid," she said. "We will be concentrating on our real life for the foreseeable future. We wish everyone all the best."
Enchanted Grid never shared its active user numbers, but, as of mid-October, the grid had 336 registered users and 477 regions. All those regions and user inventories are now gone.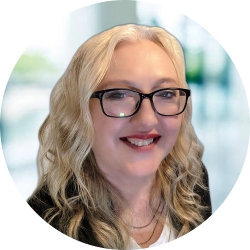 Latest posts by Maria Korolov
(see all)