In a Thanksgiving mode this week? These ten headsets will help bring you closer to your family — or help take you away.
And they all make great Christmas gifts.
1. Oculus Quest 2
Use case: Untethered high-end VR experiences.
The Oculus Quest 2 standalone virtual reality headset is the best in all categories given its room-scale VR capability, a large library of games, fast performance, and good resolution, especially for its price point. This does not mean the individual features are their best when compared with Valve Index and other top-tier headsets, but it's the best overall value.
Although you do not need to connect it to anything to experience virtual reality, other than WiFi, it can also be connected to the PC to play computer-based VR games such as those you can install from SteamVR.
One potential downside? You will need a Facebook account to connect to the headset.
2. Valve Index
Use case: Half-Life: Alyx and other games that require finger tracking. The wireless Valve Index headset packs in the best features of the high-end VR headsets but they come at a price.
Like the Oculus Quest 2, it can either be used untethered, or can be connected to a PC and play SteamVR games.
3. HTC Vive Pro 2
Best use cases: VR titles with high resolution textures and models.
The PC-tethered Vive Pro 2 is the best in terms of resolution with a 5K display but also comes at a prohibitive cost like the Vive Index. The high resolution also solves the screen door effect, besides delivering better clarity and sharpness than the Quest 2 and Valve Index.
Although you would need high-end GPUs with Nvidia GeForce RTX 20-series or Radeon RX 5000-series GPU as recommended GPUs, you can run it on GeForce RTX 3080 and AMD Ryzen 9 5900X which costs less. H
4. Playstation VR
Best use cases: Playstation console gamers.
PlayStation's latest PSVR headset is the best for PS4, PS4 Pro, and PS5 console gamers and it comes packed with a good gaming library and easy set-up. You just plug and play. It is also one of the best VR devices with which to play high-end VR because you won't need to buy an expensive PC if you already have a Playstation. The supported VR titles are created by big-name game development companies.
5. HTC Vive Cosmos Elite
Use case: Mid-intensity VR games and experiences at a lower cost than Vive Pro 2 or higher end devices.
The PC-tethered entry-level Vive Cosmos comes with a less-than-perfect six-camera tracking which can be frustrating when playing some titles, but it offers decent VR experience with mid-intensity games.
6. HoloLens 2
Use case: Enterprise-grade mixed reality experiences.
Microsoft's HoloLens 2 is a an augmented reality headset, with cameras built right into the headset. Its selection of consumer apps and games is meager, however.
7. HP Reverb G2
Use case: Low-cost 4K display VR experiences.
A huge upgrade from the first-gen VR headsets with huge textures and visuals, the Reverb G2 features a 4K display though not as good as one on the Vive Pro 2.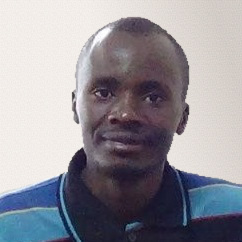 Latest posts by David Kariuki
(see all)