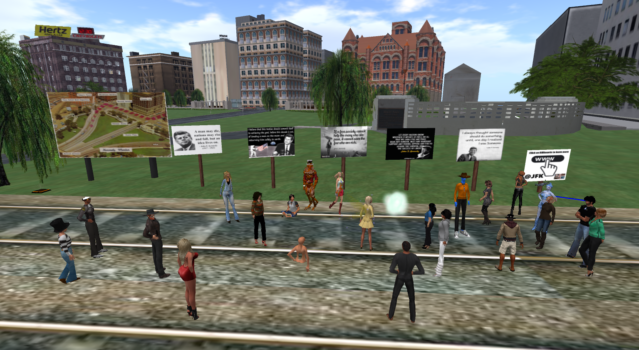 The Hypergrid Safari tours will resume in January after more than three years off. The safari, which involves travel to arranged grids, will kick off at the brand new HG Safari region on OSgrid at 12 noon Pacific time on Wednesday, January 12.
The group plans ten trips during the first three months of 2022, to Avacon, OutWorldz, Craft Grid, Kitely, OSgrid and other grids. During the ten week season, the group will also meet with OpenSim luminaries Lyr Lobo, Ai Austin, Crista Lopes, and the godfather of HG Safari, John "Pathfinder" Lester himself, said Hypergrid Safari organizer Thirza Ember.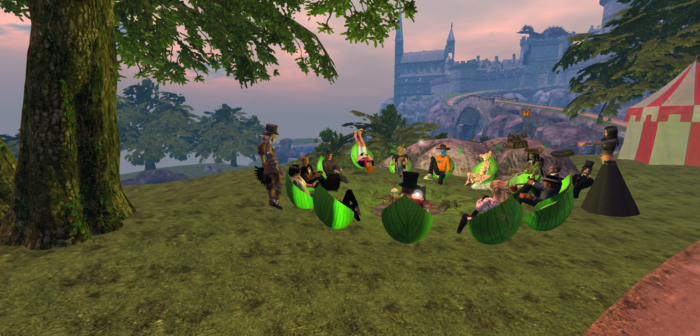 "There will be two destinations for each of the ten Safaris in this, the first short season of Safari," she told Hypergrid Business. "The group meets on HG Safari sim on OSgrid, and we head out to the first destination at 12 noon Pacific Time and will go to the second destination at about 1 p.m. Pacific Time."
The visits will stick to the traditional time of Wednesdays at 12 noon Pacific Time. If you can't make that time, the landmarks will still be available on the HG Safari sim, so anyone can make the tour on their own at their own convenience.
Those interested in participating can join the Hypergrid Safari group on Facebook, the group's Discord group or visit their in-world HG Safari region on OSgrid. The hypergrid address is hg.osgrid.org:80:hg safari. Details of the itinerary will be published on the group's pages a day before the event.

"We welcome people who are new to hypergridding and we will do our best to make sure you don't get lost, and help you to rejoin the group if you crash," said Ember. "If you are new to hypergridding, we suggest you make your avatar as simple as possible, and keep your graphics or draw distance low at first. It will make the experience less stressful. The emphasis is on fun and friendship, so don't be shy."
Between the time when Hypergrid Safari started in 2014 and when trips were temporarily suspended in 2018, its tourists had visited 120 grids and over 300 themed regions. The travel also included educational talks, immersive experiences on art regions, treasure hunts, and dances with live music.
"The Safari visited all kinds of grids, taking in the vast wealth of difference in technical ability, building style, and purpose that the hyperverse has to offer, from one grid to the next," said Ember. "Over the four year period about two hundred different avatars from a wide range of grids joined the adventures, stress testing the system, learning the tips and tricks of successful hypergridding, and making new friends and contacts."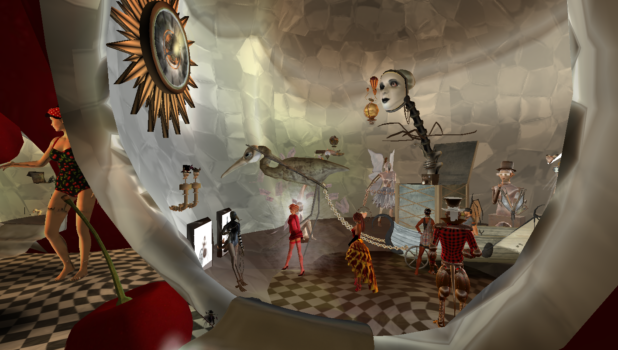 Grid owners who would like HG Safari tourists to visit them can contact Thirza Ember on OSgrid, or on the HG Safari group on Facebook. Reservations are already being taken for the Second Short Season of Safari, later in 2022.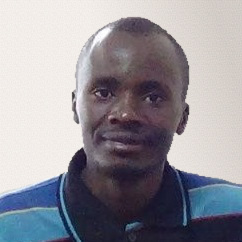 Latest posts by David Kariuki
(see all)