Blockchain technology, used to power cryptocurrencies and other decentralized record-keeping systems, has been struggling to find practical use cases outside ransomware and speculative projects like Bitcoin and NFTs. There have been a number of pilot projects in a variety of industries, but they've rarely turned into anything with significant business impact because of issues related to security, scalability, efficiency, and cost.
Now crypto proponents are looking to the metaverse as an area where the blockchain can make an impact.
NFT proponents say it is a better way of personalizing art and content in the metaverse, and say that the blockchain is a technology that can decentralize and secure metaverse content.
However, NfT's actual use as part of the core infrastructure of the metaverse will likely be limited given those same issues of privacy, security, and inefficiency, plus the lack of legal oversight.
The most successful implementation of blockchain is cryptocurrencies, which are mainly used for speculative purposes. Like cryptocurrency, most people will be using NFTs in the metaverse for speculation, said Anndy Lian, a founding member of Influxo and Asia chairman of BigONE, a top global digital asset exchange.
And the fact that there's a lack of legal oversight could actually be a benefit for its adoption, he said.
"Indeed, away from the hype about NFTs as high priced art work, one of their chief attractions within the crypto space is that they're not considered securities for regulatory purposes," he told Hypergrid Business.
There are privacy concerns regarding the blockchain. Although cryptography is involved in the sense that each transaction that's added to the blockchain is digitally signed, the actual content of the blockchain is in plain text, unencrypted, available for anyone to read. That means that the public can, for example, trace cryptocurrency payments from wallet to wallet.
However, because of the legal limbo that crypto is currently in, there are no "know your customer" requirements such as those in place for all other types of financial activity.
For this reason, proponents of blockchain say it can prevent the kind of user privacy violations that Facebook — now rebranded as "Meta" — has been criticized for.
And since the blockchain relies on decentralized storage — every participant has their copy of the entire blockchain — there is no central control.
Through tokenization of physical assets for sale in the metaverse platforms, blockchain and NFTs can unlock commerce because this way, they facilitate exchanging of goods digitally, that could not be digitally transacted before, he said. For instance, digital passports such as those promoted by ARCx, can help with credit scoring, collateralized lending, and decentralized commerce in the metaverse, he said.
NFTs are already being used in existing metaverses such as Decentraland, but there are a lot of forgeries and duplication.
Blockchain can assure authenticity
According to proponents, the blockchain's digital signature mechanism and distributed nature can help creators prove that they are the actual owners of particular content, and help users demonstrate that they are legitimate users.
Using blockchain could reduce NFT forgeries in the metaverse because each node verifies the status and ownership of all assets on the network, hence preventing them from being duplicated or changed, said Cynthia Cao, creator of CC is Dreaming, who is a NFT personality and a leading figure in virtual reality in entertainment.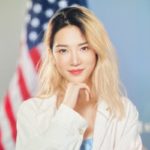 And it's not just about digital goods, she added.
"In the future, when people upload their consciousness into the metaverse, we cannot ensure that their memories are not tampered with or controlled by anyone without the verification and authentication that blockchain provides," she told Hypergrid Business. 
Storing metaverse content, data, NFTs, images and other arts on the blockchain can ensure permanent storage of that data as it becomes immutable.
This can prevent illegal tampering of anything of value stored in the metaverse, said Luke Stokes managing director at Foundation for Interwallet Operability.
The FIO protocol is enabling artists to sign their work with an easily readable address that acts as a unique signature for their work, hence preventing NFT forgeries, he told Hypergrid Business.
But there are risks, he added.
"There is also the potential for user error, where people miscopy long complicated addresses or suffer man-in-the-middle attacks that could potentially result in millions of dollars being sent to the wrong address or stolen forever," he said.
Many existing metaverses and virtual worlds succeed by gamifying social and business experiences.
Metaverse platforms that use blockchain have better digital-based rewarding mechanisms for such gamification, for instance through tokens and in-world digital currencies, said Dinis Guarda, who is author, founder, and non-executive chairman of LynKey, Citiesabc.com, and Openbusinesscouncil.org.
"The metaverse will empower peer-to-peer experiences that will offer jobs, financial empowerment, lending, and trading, he said. "The metaverse and NFTs certification solutions will take on the role of a virtual business-empowered financial system."
This gamification will lead to further growth of art, fashion, collectives, history, cities, property in the metaverse, he said.
Cryptocurrencies are also being used to trade goods and services, for gaming rewards, betting, and for value speculation in metaverses. In Decentraland, for instance, users can buy NFTs with cryptocurrencies or platform token MANA.
Other examples include Citiesabc.com, a metaverse for cities, and LynKey, a virtual and augmented reality platform using crypto for trading NFTs in property and smart tourism.
Unlike fiat currencies like the US dollar or the Euro, crypto enables very cheap transactions in digital worlds, said Daniel Logvin, CEO at LedgerByte.
"We can actually use blockchain to manage in-metaverse currency," he told Hypergrid Business. "This provides us with security and transaction verification for our purchases and trades, thus ensuring a solid and transparent economy."
There have even been grids that used Bitcoin in OpenSim, such as YrGrid back in 2015, though none of these projects ever took off due to the high management and overhead costs of using the volatile Bitcoin currency for in-world payments.
Although gaming and art will continue to lead in adoption of metaverse and NFTs, remote working and virtual living — which increased due to COVID, will play a role in popularizing metaverse, NFTs because even the non-tech world is getting interested.
"I think we are entering a really exciting time for the mainstream adoption of NFTs," said Influxo's Lian. "Certainly the rise of NFTs for football fans around the world to capture unique moments and to follow their favorite players is a testament to the maturing of the NFT marketplace.
The dark side of the blockchain
Turning an image or another digital asset into an NFT does not actually create any value, said Maria Korolov, editor and publisher at Hypergrid Business. Since it's stored on the open blockchain, there is no security for assets. In fact, there's already an epidemic of people simply "right-clicking" on NFTs to save their own copies, with no repercussions, since the block chain no legal weight behind it. Plus, anyone can add anything to a blockchain, whether or not they are the legal owners of that content.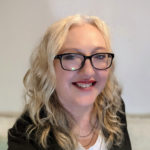 NFTs are thus nothing more than virtual Beanie Babies, she said.
"NFTs by themselves don't protect intellectual property," she said. "Anyone can claim to own IP and put it on the blockchain. And the blockchain itself is notoriously susceptible to being hacked."
Crypto companies are high-profile targets for attackers. Hackers go after exchanges, virtual wallets, and even the blockchain itself. For example, one approach is the "50 percent hack." The blockchain is decentralized, and if there's a conflict between transactions the blockchain automatically opts for the transaction that's supported by the majority of the participants. Hackers have hijacked blockchains repeatedly by using botnets to create participating nodes and then stealing millions of dollars worth of currency. This vulnerability is built into the fundamental design of the blockchain, and there is currently no known fix.
Hackers steal money from blockchains right, left and center, she said.
Finally, blockchains are inefficient compared to centralized data storage because the data is duplicated in multiple locations, and new transactions require progressively larger amount of computing power, resulting in adverse environmental impact.
"That's why no major organization has replaced its databases with blockchains," she said. "Blockchains are inefficient, insecure, and basically unmanageable," she said. "A bunch of companies have done pilot projects. They issued press releases about the pilot projects. But then when they looked at how those pilot projects actually worked out, they quietly abandoned the whole thing and never mentioned it again and wrote off the money they wasted as a learning experience."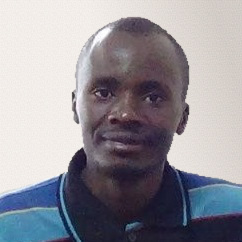 Latest posts by David Kariuki
(see all)