Strapping on an Oculus Quest 2 to explore the vast game options on the Oculus store and all over the internet is thrilling, and some of them are sure to give you an adrenaline rush.
I searched around and tried several games on my new Oculus Quest 2, thanks to Maria Korolov, and came up with the following list of top VR games and experiences on the device.
1. Tea for God by Void Room
Also available on App Lab, Tea for God is a full-room scale virtual reality first-person shooter game in which you play a man heading out for revenge against God Emperor following the killing of his wife. It's not easy as no one has left that land alive.
As a military man, you travel using rare and imaginary transport equipment to the location that's supposedly the source of all technology. You face harsh resistance which you must overcome by shooting to reach the destination and advance to the next level.
One thing I realized is you need a lot of space to play this VR game freely. Another challenge is that you can't play it for long because you must bend to be able to fit in narrow paths as you play. Otherwise, it will keep asking you to return to the correct orientation to continue. I think it's a way of increasing difficulty.
Plus the weapons do not run for long before you are required to go back and recharge. But there is no motion sickness at all here no matter how long you play.
2. Gun Raiders
Gun Raiders comes installed on Oculus Quest 2 so you don't have to download it, but it does require Internet to play. It quickly became my favorite in just a few days of exploring preloaded Oculus Quest 2 games.
I suggest you do a little initial shooting practice in solo mode before you arrive at the multiplayer hub. The multiplayer shooter game involves finding and using the best weapons to shoot and take out other players, and you earn points out of it. It has voice support so you can chat with other real players while playing. The weapon lobby has a huge selection of weapons — from basic to heavy guns — although you need to buy some with real-world money.
You can either play in solo or team mode working against other players although it is really difficult to trace them. You get ranked against other players and can see your scores in the Welcome lobby as you proceed to play. More points will also earn you weapons on sale. Also, you can modify your avatar however way you want.
For more VR shooter games on Oculus Quest 2, check out Onward, Larcenauts, and Population: One.
3. Anne Frank House VR by Force Field
Explore the real-life Anne Frank House as it was written about in the diary of a teenage Anne Frank — a German-Dutch diarist of Jewish heritage who is one of the most discussed Holocaust victims. You get a peep into her and her family's day-to-day lives hiding from the Nazis before they were discovered and sent to concentration camps.
The experience takes you through Frank's and her family's harsh realities while in hiding and hoping not to be executed during the holocaust. It will even make you feel their fear of discovery and you'll sympathize with the family's situation, especially after Anne Frank's death from illness inside a concentration camp.
4. Rec Room by Rec Room
Using the Rec Room app from a first-hand experience will tell you exactly why Rec Room is one of the most popular online VR social platforms, given it has 30,000-50,000 monthly active users on Steam alone. It has a lot to explore in terms of playing any kind of game in virtual reality using your own hands. It lets you connect to friends in these games, movies, and casual activities hosted in different rooms.
Unlike the VR Chat, I find Rec Room much easier to use, from the sign-up to navigation, which works great for beginners. For ardent users, there is much more to do. You can spice up an avatar by paying for in-world clothes with real-world money, or by creating your own stuff.
5. Echo VR by Ready at Dawn
Echo VR is also available on Steam, which means you can play it better by connecting the headset to your PC wirelessly through the Oculus Airlink. But it is also fantastic on the Oculus Quest headgear, first taking you through several training sessions before you can start playing games and meeting friends in the social VR platform.
The first training you go through is navigating your gravity-free floating virtual body in virtual reality, which is not as easy to do when playing the serious games hosted on the platform, as I found out, but it is interesting. Needs a little bit of experience.
On the Echo VR arena, you wear a customizable avatar then play an interesting disc scoring game competing with real people working as teams. You score and earn as many Echo points rewards as you can. The tournaments are pretty fast when competing with real people or the AI robot.
Nevertheless, I found Echo VR easy to learn how to use, especially with the audio guide robot from the time you start until you become a pro to play. But it is not easy to be a pro in the game. Given the guides, you can easily learn the game without having to wonder how it works.
6. Home After War by NowHere Media
Home After War takes you through a real-life glimpse of the aftermath of the famous Iraq war — the destruction, death, loss, fear of being attacked, and pain.
The real-life story is produced by NowHere media and makes you not only learn about the ins and outs of the Iraq war under the Islamic States and dangers of living in Fallujah after the war but also makes you deeply sympathize with the victims even though the war is over.
In the city of Fallujah, all this is evidenced in the home of Ahmaeid who does not hide his pain and tears while telling the story, having lost two sons in the war, in addition to his storied house being destroyed.
7. Pavlov Shack Beta by Vankrupt Games
Pavlov Shack is a fast-paced multiplayer shooter that lets you play with others. You need quick reflexes and aiming takes some skill. However, the game features near-realistic weapon mechanics based on videos from reviewers and the trailer. The game features four game modes, multi-crew operated tanks, community, voice chat, and radio communications.
Pavlov Shack is available through the App Lab which you must download on Oculus — and it's a hefty 4 GB download. For that reason, I haven't had the time yet.
Anyway, playing Pavlov Shack now doesn't require you to sideload via SideQuest because you can download and install it directly on the Oculus Quest 2.
8. Bigscreen Beta
Bigscreen is a virtual reality social platform where can watch movies, play games, or hang out with friends inside virtual theaters. More advanced users can also take things further by creating their own content.
Bigscreen lets you watch your own content, stream movies, and other stuff on a VR big screen, from the Oculus Quest headgear or desktop. The app is a favorite for anyone who wants to convert their desktop into a big virtual reality screen, stream or use content from the desktop, and even share a desktop screen with friends online.
The best place to start is by finding content created by other users, either paid or free. Depending on where you are, it's possible to rent VR movies on the platform and watch them alone or with friends. But that feature isn't supported in all regions. Nevertheless, it supports over 50 channels including NFL, Fox Sports, CBS Sports, RedBull TV, and most of these stream live events including real football games from EPL or other leagues.
9. Gorilla Tag by Another Axiom
Gorilla Tag is a full room-scale experience that converts your VR avatar into a virtual gravity-defying gorilla that can explore vast spaces and play games on a virtual screen in a room. You run, jump, and climb to high or low locations with your hands — without using any teleportation or buttons.
The greatest drawback I found with this game is perhaps the motion sickness exhaustion, which you experience heavily when trying to cover vast spaces. The game is fit for a regular arm muscle workout for up to about fifteen minutes. Then you can chat and play tag with up to four players, either running away from an infected gorilla or trying to find uninfected ones to infect.
10. VRChat by VRChat
VRChat is a little bit harder to start off for beginners, requiring some signups or logins. You can log in with your existing Oculus account but must remember the date of birth used to sign up for the Facebook account.
I found it a little bit hard to start off after login because there is no guide on how to operate– and you must have space to walk while playing. Nevertheless, you should be able to find gamers, musicians, creators, artists, entertainers, and other people on the platform to either play with or explore their creations.
11. Elixir by Magnopus
Elixir delves into a virtual witch's magical world in which, led by the witch, you manipulate magical stuff with hands and see all her little wonders. And there is a lot to play around with inside this little virtual world. The virtual reality game supports hand tracking so you do not use any controllers.
12. PokerStars VR by Lucky VR
PokerStars VR lets you play poker, blackjack, and even slots with friends, but it's for those who understand the games already. Even with a slight grasp of poker, I found it hard to learn how to play, so beginners might have a harder time starting out. Plus I didn't find any guides on how to. But PokerStars is extremely enjoyable because you get the natural feel of playing these games, especially with other people around the tables.
PokerStars also lets you customize your avatar from skin color, to hair, to facial looks. You can also choose other gaming assets from the shop, zoom in on all the tables available, and choose which ones to join and play. The app also lets you add friends and even use voice chat while playing with them.
13. Mission: ISS
The Mission: ISS lets you become a virtual astronaut in full 360 degrees. You'll get a feel of how it is to work, move, and live inside the International Space Station — all in VR.
This experience lets you learn the different equipment in the space station, its surroundings on the outside, how the station works, its mission, and how astronauts run their day-to-day lives and errands inside of it. While you can move a few items inside the space station, the biggest drawback with the experience is perhaps you do not get to operate the space station in virtual reality.
14. Goliath: Playing with Reality by Anagram
Goliath: Playing With Reality guides you through the many realities of Goliath, a man who spent years isolated in psychiatric institutions. It explores the limits of reality and a true story of schizophrenia — the unending struggles with mental health and drug abuse, and how he deals with and overcomes those problems.
Under the narration of Tilda Swinton, the experience lets you understand in-depth the harsh side effects of drug abuse, makes you sympathize with the victims, and also lets you know that the problem can be cured. It is full of wonderful graphics, except that it can be hard to follow given the many controls you must learn.
15. Spatial by Spatial
Spatial is more of a virtual reality social media platform but also allows you to create or make stuff using available tools and templates. Although it's extremely hard to find content if you just want to explore instead of creating something.
Nevertheless, once you're in the welcome lobby, simply find and teleport to locations depending on what you would like to explore. With Spatial, you can virtually create and explore art galleries, games, events, exhibitions, and hang out together with friends. It has voice support.
Spatial also lets you host virtual events, parties, and meet-ups in private rooms which can hold up to 32 people. For creators, you can create anything in 3D, look up creations by other people and save them in the cloud.
16. VR Animation Player by Meta
VR Animation Player lets you create and explore animations using Quill tool, which was spun out from Meta. Besides that, there are a lot of existing animations, videos, games, and other content to watch on the platform. Simply click on the Browse tab and explore. It also supports channels like Bigscreen, Netflix, Facebook Watch, and Prime Video VR so you can watch or stream content from these channels. You can also download and save content for later.
17. Gravity Sketch by Gravity Sketch
Gravity Sketch lets you create, model, and design anything using basic and advanced shapes and design techniques in virtual reality. You can design all elements in any volume, surface, color, shape, and size. You can then place those models, products, and sketches in any orientation and space.
Within 10 minutes of practicing, I was able to design a representation of the solar system which means the tool is quick to learn to use. If you've ever used 3D design tools, then Gravity Sketch should be quick to grasp. But it brings the feel of it in the design to make the operation much more enjoyable.
18. Within by Within
Within lets you play immersive videos, games, news, and content of all kinds in full VR on your headset. Most of these are free to play. This simple app lets you search for content in categories with easy-to-find navigation and search tools. There is a lot of video content to enjoy for free on the app including AR game videos, space exploration videos, and more.
Plenty of people might want to load their virtual reality headset with content to watch offline later and this app is a good place to start with that. Instead of streaming on-demand, you can download the content on the device.
19. Traveling While Black by Felix & Paul Studios
Traveling While Black takes you back in time to the civil rights struggle in the US and how American society worked back then. You learn how African Americans survived and dealt with restrictions, hate, and discrimination from whites as they traveled throughout the United States and used facilities like hotels.
You also learn how Ben Chili Bowl restaurant in Washington DC — formerly a movie theatre — played the role of supporting and providing a conducive environment for them to survive. Produced by Oculus studios, the story takes you through real-life experiences of discrimination and survival told by real people in the United States, including the owner of Chili Bowl restaurant, Virginia Ali.
Additional cheap games to play and workout on Oculus Quest 2
Spaceteam VR, which costs $12, is a multiplayer shooting game in which the chances of survival depend on how much you shout instructions to friends.
Walkabout Mini Golf VR, which costs $14.99, lets you play golf on eight unique 18-hole courses either in solo mode or with up to five players in a room.
Golf+Â  costs $14.99 and lets you play golf on real-world courses with friends and hang out for a night of music and games.
Real VR Fishing costs $19.99 It lets you fish the ocean alone or with friends.
Eleven Table Tennis costs $19.99 and lets you play table tennis either against AI or real opponents online.
Thrill of the fight costs $6.99 — which you can pay by PayPal, credit card, or via the Oculus app, and requires a space of 6.5 by 6.5 feet.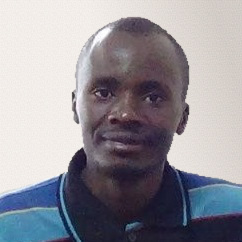 Latest posts by David Kariuki
(see all)