The developers of Firestorm Viewer say it's not affecting other apps after closing — but they're also offering troubleshooting tips for people who say they're having issues with other applications slowing down on Windows or Linux systems.
Whirly Fizzle, one of the developers and support staff, has denied there's a bug or problem with the viewer and added that anyone experiencing slowdowns after exiting the viewer can try some troubleshooting procedures like checking the Task Manager and stopping processes related to the viewer program.
The processes to check are dullahan_host.exe, slplugin.exe, slvoice.exe, Firestorm-Releasex64.exe, and Firestorm-Release.exe.
"Stuck processes can happen for several reasons, including a problem with antivirus software," Fizzle told Hypergrid Business. "When a process gets ghosted like this, it can eat up CPU or RAM and cause the system to run sluggishly."
A user experiencing slowdown issues after quitting Firestorm can check the CPU and memory usage, or RAM, to confirm that they are pinned at or close to 100 percent as any of this would make the whole system sluggish, she said.
The problem can also arise when using a cheap or outdated router which can cause slow connections.
A person who experiences issues with the viewer can start a comment thread on Firestorm Jira forum or send an email to Whirly Fizzle at [email protected]. Giving the team details about the problem will help them reproduce it on their machines, which could help understand it better, said Fizzle.
Snoot Dwagon, a long time user of OpenSim, said he'd noticed for years that the viewer was affecting normal functioning of Windows 10 and other programs —  but the problem has only gotten worse in recent days.
"My computer and Windows 10 system seems to work fine all the time until I load Second Life or OpenSim versions of the Firestorm viewer," he told Hypergrid Business. "After I shut down Firestorm I experience problems with other programs – most notably Firefox, since I'm on the web quite a bit."
Dwagon noticed sites failing to load and the Firefox browser lagging.
"I am guessing that Firestorm is failing to shut down properly, either leaving a chunk of itself operating behind the scenes, or failing to clear itself fully from memory and then causing memory clashes with other programs that try to access that memory," he added.
Dwagon said his estimation is probably correct because it's based on his long term use of Firestorm and other viewers — plus his long history of causation evaluation — and having previously identified issues that have helped to build better viewers today. He noticed and notified Kitely and Second Life of a now fixed deep-core texture bottleneck in 2005.
He hasn't reproduced the problems on other operating systems or used other viewers to check if they could give the same problem. According to him, the processes on Task Manager appear closed when he checks, a reason he thinks it's a deep core effect of the viewer on the operating system.
Dwagon hasn't been able to get much assistance from Firestorm Viewer support or developers on the issue.
However, AviTron developer and CEO Deiviti Costa said has used the viewer for years without experiencing these problems.
"I have friends who complain that it is heavy but I  have no problem and I use resolution to maximum," he told Hypergrid Business.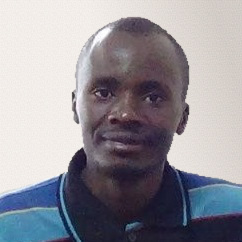 Latest posts by David Kariuki
(see all)