You can experience Creed in virtual reality before the release of Creed III, an upcoming boxing movie that premieres in theaters on November 23 and follows blockbuster successes Creed I and Creed II, released in 2015 and 2018.
Creed: Rise to Glory is available on the Oculus Quest store for $30, and the game lets you box VR versions of characters from the Creed movies. It's also available for Windows Mixed Reality, PlayStation VR, PlayStation 4 and 5, and HTC Vive.
You play as Adonis Creed, the main character from the movies, and you'll have to face very real-looking opponents that get tougher and tougher as you fight your way to the top.
You can get a good glimpse of the game for free in the demo version, which lets you fight one opponent out of the 12 in the full version. Even the demo version of Creed is better than The Thrill of The Fight, another boxing game I played that you can get for $10 on the Oculus Quest store.
The full version lets you customize the gaming modes – from store-driven Career, customizable Freeplay, or minigame-based Training. There is also the option of playing online against friends where you choose your opponent and contenders, including classic characters Rocky Balboa, Ivan Drago, Viktor Drago, and more.
The game supports full body, face, and hands tracking, and it's room-scale, so you can walk around anywhere in the ring if you have adequate space. You can walk around your room and inside the virtual ring where you can greet and wave at staring fans in the stadium. You can also opt to press on the controller buttons and swing your hands to walk around, but it's imperative to move around with your feet once the fighting starts. I can comfortably play the game in my living room, so you don't necessarily need much space.
Creed: Rise to Glory isn't just for boxing fans — it's great for anyone who likes exercising in VR. You'll be sweating hard after just a few rounds because the game keeps you moving as you defend yourself against heavy punches and aim your own jabs and punches at your opponent's face and body.
This game is hard —  it's difficult for a non-professional boxer to manage even three rounds of fighting without being knocked out by an opponent.  Despite the challenge, even a beginner will find it competitive and fast.
You can hear directions, insights, and guidance from your coach — in this case, Rocky — as you play on. If you want to last longer, you should follow your virtual coach's instructions carefully to block punches from reaching your face by using your fists and arms.
You'll need to aim your punches anywhere above the belt, and there's a chance you'll knock out an opponent with a good hit. Points are based on the punches you successfully deliver to an opponent and are counted as the rounds progress into the game.
The matches take place in a packed stadium so you hear cheers from your fans and those of the opponent. It's intense, and you feel like you're right in the action, though I suppose there may be more detailed boxing games that professional and hardcore boxers could use for their training.
Creed VR is a realistic game not just because of the life-like avatars and cinematic scenes but also because of the physics. For example, the harder you throw your fist in the air in the real world, the more impact the virtual punches leave on the opponent.
I watched Creed II a few months ago, and I think this is the game to go for if you've already seen and enjoyed the emotionally wrecking Creed II — and the VR experience puts you right at the center of the boxing action instead of just watching it happen.
In Creed II, Michael B Jordan plays fictional boxer Adonis Creed, who's coached by Silvester Stallone as Rocky. Creed is now a WBC Heavyweight champion who has won six times, but this time, against the wishes and advice of Rocky, he accepts a challenge to fight Viktor, son of Ivan Drago, the former Soviet boxer who killed Creed's own father in a boxing match in 1985.
Rocky feels that Creed isn't ready yet and refuses to coach him. Creed gets a different coach but suffers a humiliating defeat by Drago's son, taking heavy punches that result in a broken rib and putting him in a hospital for seven weeks.
Creed: Rise to Glory picks the story up from this point. Now healed from his wounds, Creed is fighting his way to a rematch against Drago's son Viktor after further coaching by Rocky. Creed II ends in a glorious victory for Adonis Creed, who rises from an undiscovered underdog to a world-class fighter, and with that inspiration you too can shoot to the top, even if you're starting from scratch with no boxing skill.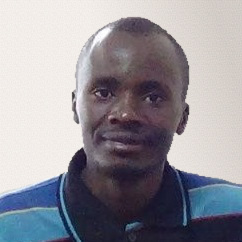 Latest posts by David Kariuki
(see all)