Kitely celebrated its 14th birthday, its founders, and its community with a huge party this past weekend.
There is much to celebrate.
Over the last 14 years, Kitely has grown from a vision of an on-demand virtual world to the dominant content marketplace for all of OpenSim.
Kitely now has over 18,000 regions, making it the largest commercial OpenSim grid by land area, second only to the non-profit, free-to-connect OSgrid, and its marketplace has delivered items to avatars from more than 500 different OpenSim grids.
Close to 50 avatars attended during the two-hour celebration. The event was a party crawl format with entertainment that included Latin music by singer Nazirah Avro, 1950s music with DJ Rosa Alekseev, an excerpt from Dracula told by Shandon Loring, and techno funk/rock looping by Acidic Loop.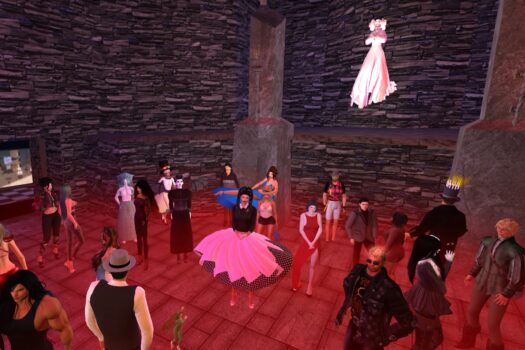 Many people donated their time, building skills, scripting know-how, gifts, and talent to create a shared immersive experience.
"The Kitely community really came together to bring this event to life," said Kimm Starr, who runs Virtual Vignette on Kitely.
"Kitely has proven to be a great platform for all these years with friendly people, excellent customer support, and its own online market," she told Hypergrid Business.
Ilan Tochner, Co-Founder of Kitely, said he was very pleased with the festivities.
 "Thank you to all who have helped make this happen: the Kitely Founders Day Builders group, the people who contributed gifts, the people who contributed old screenshots from our early days, the performers, and the Kitely community at large," he told Hypergrid Business.
"Oren and I both cherish your support of Kitely and the Kitely community that makes our efforts worthwhile," he said.
Koshari Mahana, owner and operator at Four Winds Virtual Buildings, said she's excited to see where Kitely goes in the future.
"There have been whispers at the weekly meetings of a big surprise, and we're all anxious to hear more," she told Hypergrid Business. "With Kitely, as its name suggests, the sky is the limit."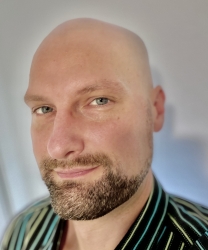 Latest posts by Alex Korolov
(see all)