Lenovo this week released ThinkReality VRX, a new mixed reality headset meant for improving virtual 3D immersive enterprise remote training, collaboration, visualization, and meetings.
The device will be available for early access to select clients by the end of this year and to the general public in early 2023.
Lenovo is using a combination of hardware, software, and services-oriented solutions to help enterprise metaverse clients achieve speed-to-solution and realize a faster return on investment while offering a fully engaged customer experience, said Vishal Shah, general manager of XR and Metaverse at Lenovo.
"Hardware and software are critical and you really can't do much in the metaverse without them," he told Hypergrid Business. "But the combination of hardware, software, and services is going to be a major differentiator in the nascent XR industry — because speed-to-solution is what is going to accelerate in the new business reality of the enterprise metaverse and give first-mover advantages to firms that get it right."
The new XR device can be used for hands-free remote assistance and guided workflow to enable technicians to complete tasks with the support of experts who are seeing the same images or by artificial intelligence-assisted prompts in their field of vision.
"Businesses are experiencing up to four times faster training on soft skills compared to classroom training and 275 percent more confidence in applying skills learned in virtual reality," said Lenovo in a press release. "In addition, VR training can reduce the risk of injury at the workplace by up to 43 percent."
Tethered or standalone
The ThinkReality VRX operates as a standalone device or tethered to a PC or workstation. It can also use cloud-based solutions such as NVIDIA CloudXR for XR-graphics intensive experiences that need GPUs.
The device supports six degrees of freedom tracking thanks to four front-mounted cameras and also has two full-color, high-resolution pass-through cameras.
Pass-through technology lets users superimpose 3D virtual reality environments on top of the real world in a blend of physical and digital called mixed reality.
The device works alongside the ThinkReality software platform, which is device and cloud agnostic and allows customers to build, deploy, and manage their custom applications and content on a global scale.
Lenovo also offers consulting, content creation, cloud deployment, customer support, and other services for this and other devices.
Three stages of the metaverse
Lenovo is targeting to offer solutions at each of the three stages of the metaverse – namely the creation layer, visual layer, and delivery layer, said Shah.
"The creation layer is how content is built and we can see how metaverse interest is creating job growth for 3D artists and engineers today," he said. "The visual layer is where 3D apps and tools are developing next-gen solutions and applications."
The third layer is the delivery layer where distributed computing is a critical component to enable greater device utility, he said, adding that Lenovo's ThinkReality XR solutions, ThinkShield security solutions, ThinkEdge edge computing solutions, and services serve this need.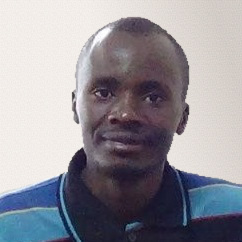 Latest posts by David Kariuki
(see all)