OpenSim metaverse added 2,349 active users while its land area grew by 806 regions this month despite the number of grids with stats lessening by 11 this month. It also added nearly 3,000 new registered users.
Some of the most notable grid outages that affected the stats this month include Ignis Fatuus, which had 69 regions and 36 actives last month, AlterEgo, which had 126 regions and 172 active users, and Love Lemon, which had 35 actives last month
OSgrid remains the largest grid in terms of total land area with 37,155 regions and the most popular in terms of total active users with 4,984 active users. However, AviWorlds added the most land area this month with the equivalent of 681 regions. AviTron added the highest number of registered users with 558, while Virtualife was the most active having added 570 active users.
OpenSim land area now stretches 116,084 regions in total, across a total of 1,779 grids tracked by Hypergrid Business. The metaverse is home to 468,245 registered users of which 41,443 were active this month. 95 percent of these are hypergrid users and 99 percent of the land is hypergriddable.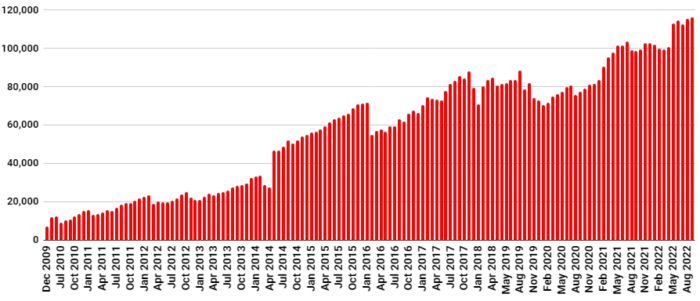 OSgrid is the largest in terms of total land area with 37,155 regions, followed by Kitely with 18,631, Wolf Territories Grid with 13,200, ZetaWorlds with 8,079, and Alternate Metaverse with 6,607 regions. Scroll to the bottom of the report to see the top 40 grids by land area.
AviWorlds added the most land area or 681 regions, followed by Alternate Metaverse with 229, Discovery Grid with 170, Groovy Verse with 108, and Tomi's World with 57 regions.
These stats also do not include most of the grids running on OutWorldz DreamGrid — a distribution of OpenSim used by many people to create virtual worlds on personal computers, private company grids, or school grids.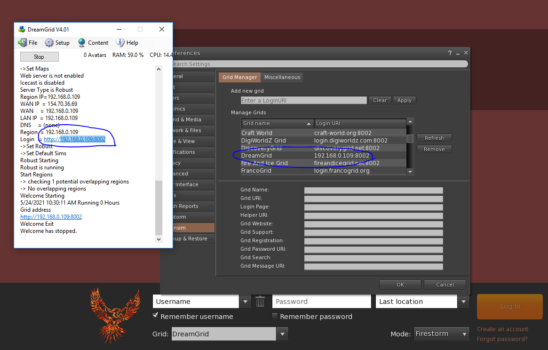 The total number of DreamGrids — or home grids created with the software — has grown from slightly more than 2,000 in September 2020 to more than 7,000 as of September 2022. The software has so far 2022 added 1,933 new grids, Fred Beckhusen, CEO at Micro Technology Services Inc which owns both DreamGrid and OutWorldz, told Hypergrid Business. 
With the free-to-use DreamGrid software, customers can easily create virtual worlds through a graphical interface and one-click install feature. They can also use it to easily and quickly manage their grids using graphical interfaces. This includes adding new regions, banning users, deleting regions, auto restarting, shutting down entire grids or unoccupied regions to save computing power, and tracking usage stats.  
The total list of grids tracked is available here. Anyone can also create a grid with the DreamGrid software and add it manually via the same link if it is not being crawled by OutWorldz. The software now allows grid owners to report the number of regions per grid, total land area, as well as active users.
The Outworldz website is also now offering 212 free OARs — for download and 403 more are in review, set to go online this year.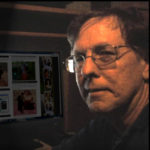 "In August, we released six free OARs — Legend of Darkport, Darkwood, Airforce Research Lab, Lands End, VR Airport, and an updated Hypermall," he said. "GalaxyWarz grid has been merged into OutWorldz grid and LostWorld grid is being rebuilt as a free OAR showcase."
OpenSim is a free open source virtual world platform that's similar to Second Life and allows people with no technical skills to quickly and cheaply create virtual worlds and teleport to other virtual worlds. Those with technical skills can run OpenSim worlds on their own servers for free, while commercial hosting starts at less than $5 a region. A list of hosting providers is here. Download the recommended Firestorm viewer here and find out where to get content for your OpenSim world or region here.
Top 25 grids by active users
When it comes to general-purpose social grids, especially closed grids, the rule of thumb is the busier the better. People looking to make new friends look for grids that already have the most users. Merchants looking to sell content will go to the grids with the most potential customers. Event organizers looking for the biggest audience — you get the idea.
Top 25 most popular grids this month:
The actives list is based on active, unique 30-day user login numbers that grids report on their stats pages. Those grids that don't report their numbers might be just as popular, but we wouldn't know.
Again, the most popular are grids with the most active users in total but are not necessarily the top gainers of new active users over the course of the last month.
Virtualife was the biggest gainer this past month with 570 new active users — but this was a statistical fluke because of server issues resulting in a stats disruption last month. Alternate Metaverse was in second place with an increase of 455 actives, Moonrose with 446, Eureka World with 335, and Neverworld with 219 additional active users.
The active user stats are used to generate the popular hypergrid destinations list, which is useful if you have a hyperport and want to put up gates to the most popular grids, or include the most popular grids in an in-world directory. This list is also a good place to start if you want to open up new stores, hold events, or are just looking for places to visit.
Here's some information on how and why you should set up a stats page for your grid. Not all grids need a stats page — especially grids that aren't open to the public like school grids, private company grids, small family grids, and so on. From prior surveys, this dark metaverse of OpenSim grids might actually be bigger than the one we know about, because those grids don't need to promote themselves, and we never hear about them.
Online marketplaces for OpenSim content
There are currently 19,605 product listings in Kitely Market containing 38,073 product variations, 33,024 of which are exportable.
Kitely Market has delivered orders to  559 OpenSim grids to date. This includes both public grids listed here as well as private grids that are not accessible to the public, don't report their stats, and don't make it into our reports.
The Kitely Market is the largest collection of legal content available in OpenSim. It is accessible to both hypergrid-enabled and closed, private grids. The instructions for how to configure the Kitely Market for closed grids are here.
As seen from the above chart, nearly all the growth in Kitely Market has been in content that can be exported to other grids — that is the green area in the chart. The red area, of non-exportable content, has stayed level for the past seven years.
Offering a convenient and low-cost way for OpenSim users to buy legitimate, legal content not only offers creators sales opportunities that they wouldn't have otherwise but reduces the need for pirated content, similar to the way that Netflix and other streaming services have reduced the amount of illegal video streaming.
In addition, restricting content to closed grids does little to stop piracy. Most stolen content is ripped from Second Life, the original closed grid. The only time that being on a closed grid offers additional security for content creators is when the content involves high-end scripts or proprietary animations.
Speaking of closed grids — where users are not able to teleport to other grids — the biggest such grid, Tag, also has its own online marketplace.
The Tag grid marketplace, the only other OpenSim marketplace comparable to the Kitely Market, also lists and sells a total of 28,330 virtual items including apparel, avatar accessories, avatar appearances, and other items.
From the marketplace's website, anyone is able to list their products or items on the marketplace to promote them either for sale or as a freebie, but the content can only be purchased and used within the Tag grid and can't be taken or delivered to other grids.
Empire Island reborn offers free content to visitors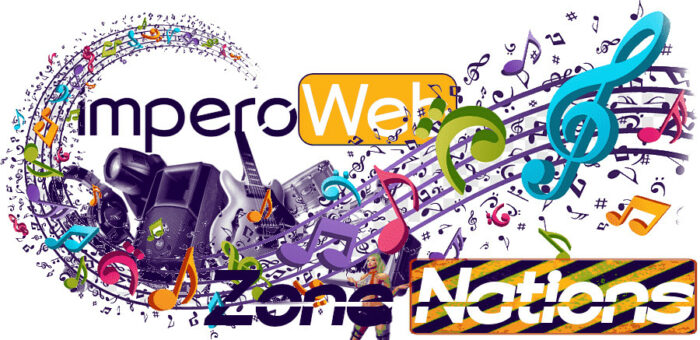 Empire Island, one of the sims that existed on the Clone Life grid which closed in 2019 and after which Zone Nations was born, is now back in operation at the Zone Nations grid.
The sim is still focused on providing entertainment content including discos set in different themes, dance animations, lighting effects, consoles, and more.
Over 1,000 animations – group, couple, and single dances – are now available on the sim for anyone to pick and use elsewhere for free, said  Gabriele Frasca aka Druskus War, owner of Zone Nations.
"The implementation took about six months and we have 80 percent native content and content found around in other grids without changing the actual creator, all provided free of charge to everyone, for the spirit of sharing," Frasca told Hypergrid Business.
"Any visitor will be able to take the contents with pre-assigned permissions and we ask that you respect them without changing the name of the original owner," Frasca added. "Unfortunately, turning to other grids we found the original Clone Life content modified, changing the model and creator name, but performing an inspection, we found that our original trademarks and signatures were still present."
The setting is always in a modern key and the works are made in both prim and mesh. Statuses made by Cherry Manga are seen as soon as you land on the sim.
The hypergrid address is login.zonenations.com:8002:Impero Island.
Storylink launches a Halloween graveyard and cemetery tour
Halloween is approaching and Storylink Radio is preparing fans by putting together an in-world Graveyards and Cemeteries tour guide book for the event.
The guidebook will comprise of a list of scary graveyards and cemeteries you can check out during Halloween 2022, and Storylink Radio is thus calling on everyone who knows any in-world graveyards to share them with Storylink.
"We will make this available to Second Life as well as OpenSim audiences," Storylink Radio owner Shandon Loring told Hypergrid Business. "We will plan to organize some fun guided tour trips also."
You can share a name or list of graveyards and their locations by leaving a comment on Storylink Radio's in-world graveyard blog page or by sending an email to [email protected].
Already on the list are the Lunaria Cemetery and the Cimetiere Romantique both on the OctoberWorld, Boothill and The Burial Grounds both on WestWorld, the Pirate Graveyard, Senefers Tomb, and Castle de Cornauille Family Plot on the StorylinkRadio region on the Kitely grid, and the Newgrange Passage Tomb on the Celtic World region on Kitely grid.
Storylink Radio hosts a series of storytelling events and has included Halloween Countdown stories that can be viewed and listened to on the Radio's Channel on YouTube.
Kitely's OctoberWorld region ready for the Halloween
The OctoberWorld sim on Kitely is ready for Halloween next month. The Halloween Mall in this region already has 25 merchants and is inviting new merchants who wish to set up Halloween-themed stores and offers on the site.
The mall remains open throughout the year and has numerous spaces available for new stores for anyone willing to set up a store. For more information, contact Storylink Radio owner Shandon Loring at [email protected].
"Basically, we just ask them to come check out the area, get added to the group, and set up their shops and wares," Loring told Hypergrid Business. "Once added to the group, they will be able to rez their stuff and set up their shop. They do not need to make their items group-owned unless they want to. They can put in full shops, single stand-alone vendors along the pathways, random decorations, or even just a sign redirecting to their own online store or another grid."
It is free to set up shop and sell so merchants keep all their proceeds. Vendors are encouraged to be creative and to provide lots of signage and or teleports as appropriate, and the admins will give them the teleport scripts if needed, said Loring.
Numerous merchants are already offering a host of Halloween merchandise and paraphernalia including clothing, costumes, animesh scene vignettes, monsters, decorations, artwork and many more. Numerous custom products have also been created this year too, said Loring.
"In addition to items for sale, there are lots of freebies scattered about the full sim mall," Loring said. "There is a giant castle to explore, and RP opportunities abound. There is a themed storytelling area in the southeast corner of the property and we will host numerous live storytelling sessions in October, helping to bring in traffic and shoppers."
The live storytelling sessions include a special two-hour Scary Story Campout to take place at 7 p.m. Pacific Time on October 13.
The region also has two graveyard sites set up ready for the Halloween season. These include the Lunaria Cemetery and Cimetiere Romantique.
The hypergrid address to the mall is grid.kitely.com:8002/OCTOBERWORLD/123/148/3173
Zone Nations implements a new rental system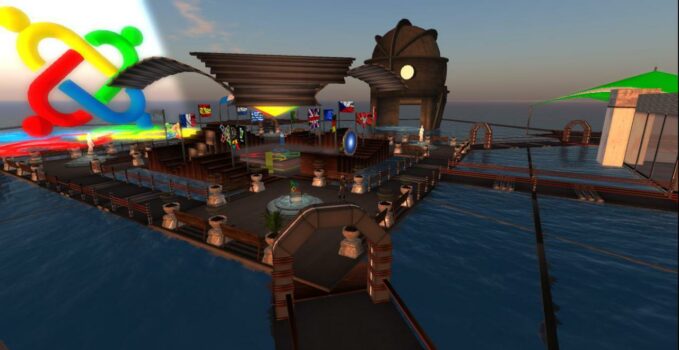 Zone Nations grid is testing a new rental system which allows residents to list simsfor rent and see a list of sims available for renting, and to rent them easily. It works similarly to the rent systems in Second Life, allowing people to rez a box in the sim or lot they want to rent, and edit a notecard entering the rental price.
"You will see the available lots or sims and those that are occupied indicating the name of the person who rented them and a direct teleport button to help those interested in renting," Gabriele Frasca aka Druskus War told Hypergrid Business. "By connecting to the website, you will be able to upload an image showing the lot or sim that will be put up for rent."
It is also available to hypergridders although all features are not 100 percent functional.
"We are working to allow on a weekly or monthly basis to be reset by the main manager, in this case Zone Nations who owns it and show existing rents and grids still active," Frasca said. "This is to have an active rent system that shows active grids and not closed ones."
Kitely turns 14 this Sunday
Kitely grid is inviting people to join them in celebrating its 14th birthday from 1 p.m. Pacific Time until 3 p.m. this Sunday, September 18 at the Kitely Welcome Center. This will signify the 14 years since the date Kitely's Co-Founders, Ilan Tochner and Oren Hurvitz, signed Kitely's Founders Agreement.
The activities lined up include entertainment by Latin singer Nazirah, DJ Rosa performing a 50s Sock Hop theme, and Acid Loop who will perform in Trip Hop, Funk, Jazz, and Rock themes. Shandon Loring will also read a thrilling excerpt from Bram Stoker's Dracula.
Some Kitely Market creators will be providing gifts to attendees.
The hypergrid address is grid.kitely.com:8002:Kitely Welcome Center.
Exo-Life to celebrate 8th anniversary next month
Exo-Life Virtual World will celebrate it's eight anniversary for three weeks starting on October 1 to October 21.
The biennial anniversary event will feature pavilions showcasing merchant and creator items and freebies. There also will be a grid-wide Great Rose Hunt.
A special anniversary rose has been added to the Great Rose Hunt. A special fish has also been added to the Gone Fishin' locations. These are ultra rare items that will only be available during the celebration.
The long awaited Lore of Exo-life will also be released and canonized at the event in a ceremony during the Grand Opening festivities.
You can also check the full schedule of event at the Garden Island, which is the landing point.
The hypergrid address is hg.exo-life.onl:8032.
AviTron launches new clothing collection for female avatars
AviTron has launched a new clothing collection called Neon Adventure for female avatars. It was launched during this week's Fashion Show in Metavision event at the grid's Vancouver region.
The event was sponsored by BLZ Fashion Property, Kel Angel of MetaVision, and Avitron grid.
New grids
The following grids were added to our database this month: Brogals World, Nave Metaverse, and Verth.
Do you know of any other grids that are open to the public but that we don't have in our database? Email me at [email protected].
Top 40 grids by land area
The list below is a small subset of existing OpenSim grids. We are now tracking a total of 1,771 different publicly-accessible grids, 345 of which were active this month, and 266 of which published their statistics.
All region counts on this list are, whenever available, in terms of standard region equivalents. Active user counts include hypergrid visitors whenever possible.
Many school, company, or personal grids do not publish their numbers.
The raw data for this month's report is here. A list of all active grids is here. And here is a list of all the hypergrid-enabled grids and their hypergrid addresses, sorted by popularity. This is very useful if you are creating a hyperport.
You can see all the historical OpenSim statistics here, including polls and surveys, dating all the way back to 2009.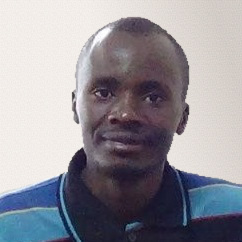 Latest posts by David Kariuki
(see all)