The public OpenSim grids now have the equivalent of 120,044 standard-sized regions, a new record high, and more than four times the land area of Second Life, according to the latest Grid Survey numbers.
OpenSim land is very attractive because land prices are dramatically lower than in Second Life. In fact, the average price of a standard-sized OpenSim region is now under $13 a month.
OpenSim has registered nearly 5,000 new users and added the equivalent of nearly 4,000 regions since this time last month. The total number of active users has also gone up — by 759.
Numbers often go up in the fall as education is a popular use case for OpenSim. Also, people might be spending more time inside as the temperatures drop.
The public OpenSim grids now total 120,008 standard-sized regions in area. The OpenSim metaverse now is home to 473,217 registered users with 42,202 being active users this month. Hypergrid users account for 98% of active users and 98% of OpenSim land is hypergrid-enabled.
Overall, OSgrid remains the largest grid in land area with 38,681 regions total, the most popular in terms of active user numbers with 5,211 actives in total, and was also the fastest-growing grid this month with 1,526 new regions.
Kitely is the second largest grid with 18,569 regions in total followed by Wolf Territories Grid with 13,184, ZetaWorlds with 8,011, and Alternate Metaverse with 6,622. Scroll to the bottom of the page to find the top 40 largest grid by total land area.
Furry World was second in terms of total land area added this month with 457 new regions, followed by Groovy Verse with 180 regions, GBG World with 108 regions, and Soul Grid with 104 new regions.
These stats also do not include most of the grids running on OutWorldz DreamGrid — a distribution of OpenSim used by many people to create virtual worlds on personal computers, private company grids, or school grids.
The total number of DreamGrids — or home grids created with the software — has grown from slightly more than 2,000 in September 2020 to more than 7,000. This year, as of this report, the software has added 1,933 new grids, according to Fred Beckhusen. Beckhusen is CEO of Micro Technology Services Inc which owns both DreamGrid and OutWorldz.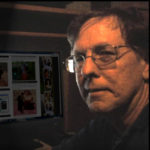 "The grid database contains a count of 4,701 DreamGrid regions, equal to 50,637 Second Life estates," he told Hypergrid Business. "DreamGrid is about twice the size of all Second Life sims, and is over five times the size of all their private estates according to Second Life Grid Survey. This number will get larger as older grids update to code that sends counts to my server as part of the free Dynamic DNS system."
There are 10,325 distinct items marked "Show in Search" with 604 regions in DreamGrid Viewers and at Outworldz Search. Only a small portion of grids select the free publicity button as they wish to remain anonymous, he said.
With the free-to-use DreamGrid software, customers can easily create virtual worlds through a graphical interface and one-click install feature. They can also use it to easily and quickly manage their grids using graphical interfaces. This includes adding new regions, banning users, deleting regions, auto restarting,  tracking usage stats, and shutting down entire grids or unoccupied regions to save computing power.
DreamGrid also now has additional code that stops griefers from rezzing objects, even after loading OARs that previously allowed it.
The total list of grids tracked by OutWorldz is available here. Anyone can create a grid with the DreamGrid software and add it manually via the same link if it is not being crawled by OutWorldz. The software now allows grid owners to report the number of regions per grid, total land area, as well as active users.
OpenSim is a free open-source, virtual world platform, that's similar to Second Life and allows people with no technical skills to quickly and cheaply create virtual worlds and teleport to other virtual worlds. Those with technical skills can run OpenSim worlds on their own servers for free, while commercial hosting starts at less than $5 a region. A list of hosting providers is here. Download the recommended Firestorm viewer here and find out where to get content for your OpenSim world or region here.
Top 25 grids by active users
When it comes to general-purpose social grids, especially closed grids, the rule of thumb is the busier the better. People looking to make new friends look for grids that already have the most users. Merchants looking to sell content will go to the grids with the most potential customers. Event organizers looking for the biggest audience — you get the idea.
Top 25 most popular grids this month:
The active list is based on active, unique 30-day user login numbers that grids report on their stats pages. Those grids that don't report their numbers might be just as popular, but we wouldn't know.
Again, the most popular are grids with the most active users in total but are not necessarily the top gainers of new active users over the course of the last month.
Top gainers of active users this month are The City with 729 new active users, due to a database issue that resulted in a large drop in users last month. It was followed by AviTron with 316 new active users, Eureka World with 283, while Etheria and HiddenDreams added 245 new users each.
The active user stats are used to generate the popular hypergrid destinations list, which is useful if you have a hypergrid teleport and want to put up gates to the most popular grids, or include the most popular grids in an in-world directory. This list is also a good place to start if you want to open up new stores, hold events, or are just looking for places to visit.
Here's some information on how and why you should set up a stats page for your grid. Not all grids need a stats page — especially grids that aren't open to the public like school grids, private company grids, small family grids, and so on. From prior surveys, this dark metaverse of OpenSim grids might actually be bigger than the one we know about, because those grids don't need to promote themselves, and we never hear about them.
Online marketplaces for OpenSim content
There are currently 19,650 product listings in Kitely Market containing 38,212 product variations, 33,149 of which are exportable.
Kitely Market has delivered orders to 561 OpenSim grids to date. This includes both public grids listed here, as well as, private grids that are not accessible to the public, don't report their stats, and don't make it into our reports.
The Kitely Market is the largest collection of legal content available in OpenSim. It is accessible to both hypergrid-enabled and closed, private grids. The instructions for how to configure the Kitely Market for closed grids are here.
As seen from the above chart, nearly all the growth in Kitely Market has been in content that can be exported to other grids — that is the green area in the chart. The red area, of non-exportable content, has stayed level for the past seven years.
Offering a convenient and low-cost way for OpenSim users to buy legitimate, legal content not only offers creators sales opportunities that they wouldn't have otherwise but reduces the need for pirated content, similar to the way that Netflix and other streaming services have reduced the amount of illegal video streaming.
In addition, restricting content to closed grids does little to stop piracy. Most stolen content is ripped from Second Life, the original closed grid. The only time that being on a closed grid offers additional security for content creators is when the content involves high-end scripts or proprietary animations.
Speaking of closed grids — where users are not able to teleport to other grids — the biggest such grid, Tag, also has its own online marketplace.
The Tag grid marketplace, the only other OpenSim marketplace comparable to the Kitely Market, also lists and sells a total of 28,281 virtual items including apparel, avatar accessories, avatar appearances, and other items.
From the marketplace's website, anyone is able to list their products or items on the marketplace to promote them either for sale or as a freebie, but the content can only be purchased and used within the Tag grid and can't be taken or delivered to other grids.
OutWorldz releases historical OARs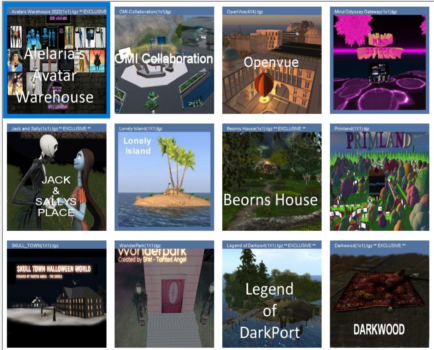 OutWorldz's 220 free OARs now include historical OARs which users can download and use at their OpenSim grids.
The historical OARs include the University of Edinburgh sim by Ai Austin, and his variant of the OpenVCE collaboration region themed for the open Metaverse Interoperability Group's efforts to provide meeting and collaboration spaces on multiple platforms, said Beckhusen.
Outworldz has also purchased exclusive redistribution rights to the DreamLife grid, the Hobbit regions from Seas O fThassa, all of Lost World, and the Galaxy Wars grid.
Clarice Alelaria recently released a large collection of free avatars in the avatars warehouse.  It's one of many exclusives to the DreamGrid OARs that are only licensed to run on DreamGrids.
Invited to build on Bountiful Continent Project in Neverworld
Neverworld grid is inviting anybody to build on free parcels being offered as part of the grid's Bountiful Continent Project, which now comprises 121 interconnected sims. The sims are connected by a road system, an airport, and waterways.
"We have free parcels there for any Neverworld resident meaning residents only, although anyone can visit," grid owner Govega Sachertorte told Hypergrid Business. "Parcels are between 8,000 to 16,000 meters square with a 5,000-prim limit."
Residents can build items on it and even sell the parcels later on.
The hypergrid address is hg.neverworldgrid.com:8002:Silverbell. 
Halloween Requiem coin hunt on Neverworld
A Halloween hunt is ongoing at the Neverworld's Requiem sim. Residents and hypergridders can find and collect coins amongst fall foliage, brushes, the catacombs, the castle, the house, and the grave as well. They can then redeem the coins found for prizes at the Redemption Center.
The hunt also features a leaderboard that shows each collector's daily collections. The coins will be hard to find because, in addition to being hidden, they are similar to the autumn-colored landscaping.
The whole idea as you do the coin hunt is to explore, feel, and sometimes maybe get lost in the beautiful Halloween scenery, cobwebby haunted house, the ton of brush, dance club, catacombs, and other things at the sim.
First-ever AviTron grid photography contest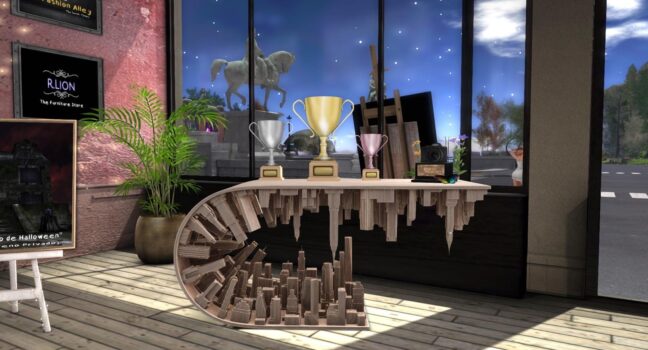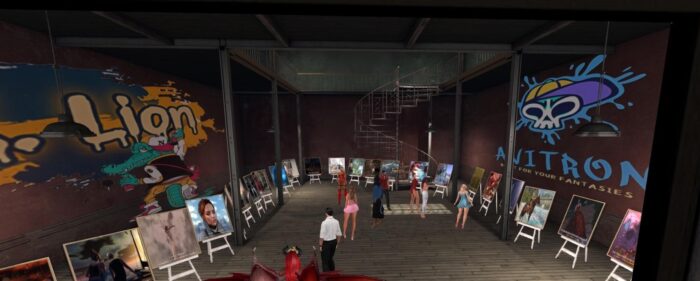 The AviTron grid is inviting grid residents to vote for the winners of its first-ever photography contest in which 27 artists are participating and there are prizes to be won.
The photo submission concluded on October 11 and participants are waiting for prize announcements but need to have their photos voted on by residents to win. The voting takes place until October 18.
To see the entries, visit the Echoes landmark at avitronlogin.avitron.net:8002:iEchoes where all the participating photos are displayed.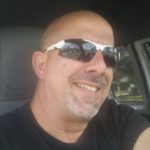 "Only AviTron residents will be able to cast valid votes," AviTron grid owner Alex Pomposelli told Hypergrid Business. "To vote, click on the photos you choose as your favorites. Each photograph can only receive one vote per resident"
The winner of first place will receive the equivalent of US $40 in grid currency. The second place prize is $20 and third place is $10.
"They can use it to pay for their private regions also if they own one or buy content from original content creators or pay for services," said Pomposelli.
Exo-Life is celebrating its eighth anniversary till October 21
Exo-Life Virtual World's three-week eighth-anniversary celebration which kicked off on October 1, will end on October 21. The biennial anniversary event features pavilions showcasing merchant and creator items, and freebies. There also is a grid-wide Great Rose Hunt.
A special anniversary rose has been added to the Great Rose Hunt. A special fish has also been added to the Gone Fishin' locations. These are ultra-rare items that will only be available during the celebration.
The long-awaited Lore of Exo-life will also be released and canonized at the event in a ceremony during the Grand Opening festivities.
New grids
The following grids were added to our database this month: Adult Nation, Ampleverse, Argentoratum, Avalonia Virtual, BunnyLand, Dajas Grid, DowGrid, Dyvall, Fashionistas, Hermopolis Chimera, HiddenDreams , Horse Island, Insanity Grid, Kantarobasta Grid, Kindred Spirits World, La Grilla de Don Javi, Laguna Bay, NuGrid, Paradwys, Planet Jikan, Privilege Club, Rocket World Grid, Second Meta , SV3D, Sweet Life, The Verse, Volterra, Yuriworld, and Zirconia.
Top 40 grids by land area
The list below is a small subset of existing OpenSim grids. We are now tracking a total of 2,480 different publicly-accessible grids, 351 of which were active this month, and 269 of which published their statistics.
All region counts on this list are, whenever available, in terms of standard region equivalents. Active user counts include hypergrid visitors whenever possible.
Many school, company, or personal grids do not publish their numbers.
The raw data for this month's report is here. A list of all active grids is here. And here is a list of all the hypergrid-enabled grids and their hypergrid addresses, sorted by popularity. This is very useful if you are creating a hyperport.
You can see all the historical OpenSim statistics here, including polls and surveys, dating all the way back to 2009.
Do you know of any other grids that are open to the public but that we don't have in our database? Email me at [email protected].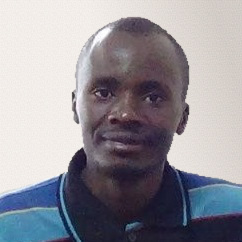 Latest posts by David Kariuki
(see all)