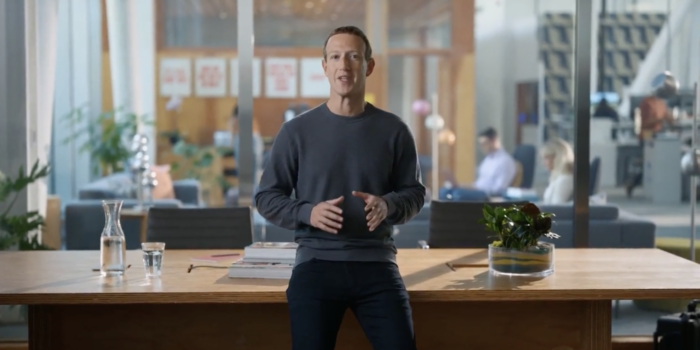 It's official — Mark Zuckerberg wants to rule the world — at least the business, entertainment, and social aspects of our lives, on all our devices.
Zuckerberg had a lot to say at Meta Connect 2022 on Tuesday, October 11.
In a live – actually, it was prerecorded – keynote address, Zuckerberg announced the Meta Quest Pro, a new, business-focused advanced virtual reality headset the company's been teasing for the past year.
The Meta Quest Pro costs $1,499, is available for preorder, and ships on October 25th. The Meta Quest 2 in comparison, costs $399.
The keynote also covered some surprise partners, where Meta is now, upcoming features, and future developments that are currently being researched. 
Before announcing the Quest Pro headset, Zuckerberg handed the keynote over to Andrew 'Boz' Bosworth, chief technology officer at Meta, who spent some time encouraging developers and then promoted social, gaming, fitness, and entertainment apps.
The subject switched to business when Mark Zuckerberg came back onto the scene. 
"As in-person work ramps up, we want everyone to have the ability to feel like they're present even if they're not physically there," said Zuckerberg. "And there are definitely things that could improve the way that distributed teams actually work together."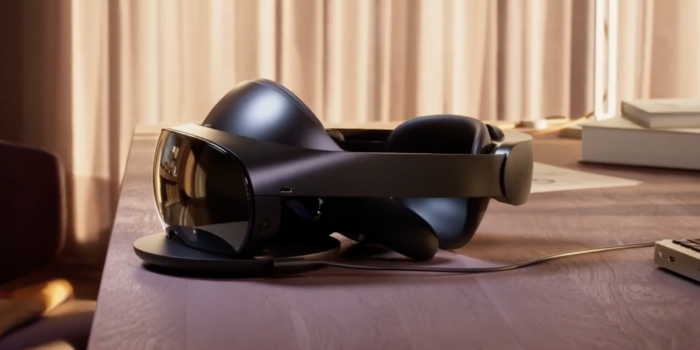 Meta Quest Pro
After teasing how companies like Logitech, Puma, and part of the United Nations are using virtual reality and promoting several virtual reality apps, Zuckerberg turned his attention to the Meta Quest Pro.
Angela Chang, head of Meta's product team, joined Zuckerberg to talk about Quest Pro's features.
The Quest Pro is Meta's first enterprise-focused virtual reality headset.
"This is a high-end device designed for work and for people who want the best experience that we can build today," said Zuckerberg.
The Quest Pro has a new Snapdragon XR2+ processor, which gives the headset 50 percent more power than the Quest 2 and better thermal dissipation, according to Meta.
The new headset has a resolution similar to the Quest 2, but it uses pancake lenses which are 40 percent thinner and make the device look more like goggles rather than a box worn on the face.
Meta does say that the Quest Pro has better clarity than the Quest 2 because of the headset's new optics, promising a 25 percent improvement in sharpness at the center of the field-of-view, 50 percent improvement in the peripheral region, 75 percent better contrast, and a 1.3 times larger ranger of color over the Quest 2.
The device is heavier than the Quest 2, but has a rear-mounted battery, which Meta says makes it the most balanced virtual reality device they've ever made.
The hand controllers, called Touch Pro, also got a redesign and some new features.
The new controllers were engineered to track themselves and work a bit more like extensions of your hands, said Zuckerberg.
"You can get a full 360-degree range of motion and they include our new touch haptics, which gives a wider and more precise range of feedback effects," he said.
The new controllers will also be available later this year as an accessory for the Quest 2, but will cost $300, almost as much as the Quest 2 itself.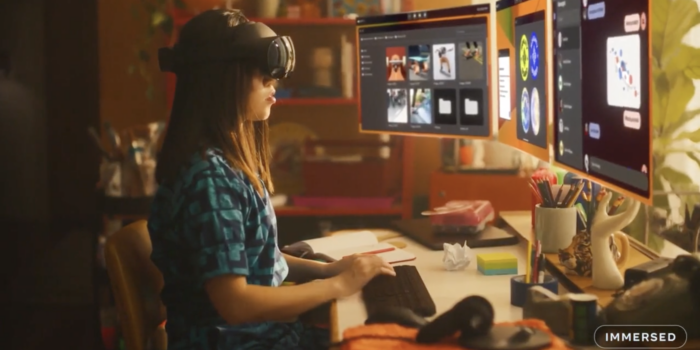 Meta partnerships
Zuckerberg proceeded to call up a couple of heavy-hitter business leaders to talk about their partnerships with Meta. 
Satya Nadella, Microsoft's chief executive officer, was up first to discuss how they are partnering with Meta.
Microsoft will be bringing Microsoft Teams' immersive meeting experience to Meta Quest in order to give people new ways to connect with each other, said Nadella.
In addition, Microsoft will be enabling Horizon Workrooms for Teams, a virtual space for teams to meet up in the metaverse.
Microsoft Windows 365 will also be coming to Meta Quest, providing a cross-screen experience in virtual reality and on laptops, desktops, and phones.
"This is going to be great for anyone who wants to build out their virtual office on Quest Pro," said Nadella.
Microsoft X Cloud Gaming platform will be coming to the Meta Quest Store, and will allow players to play 2D games with an Xbox controller on what Nadella described as a massive screen in Quest.
Julie Sweet, chair and chief executive officer at IT consulting company Accenture, was up next to talk about how her company has incorporated virtual reality as one of the world's largest employers.
Accenture started to work with Microsoft on imagining a virtual space in 2019, said Sweet.
"Since then we've deployed 60,000 Quest 2 headsets," she said.
Accenture also uses virtual reality in its onboarding process and has welcomed over 140,000 people onto its virtual campus, Sweet said.
Zoom will also have team meetings that work with Meta in the near future.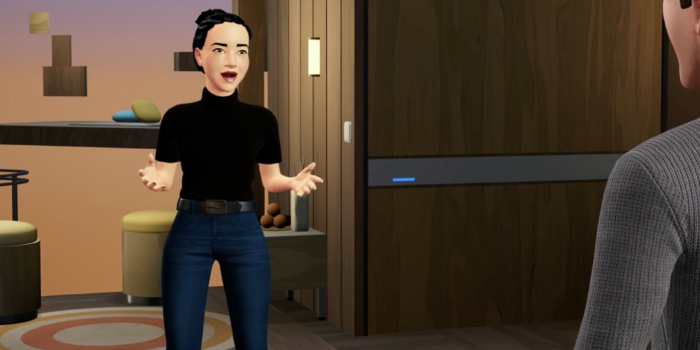 Coming soon
Meta will be adding full-bodied avatars to their products in the near future, which means no more just from the waist-up avatars. Those avatars will be available for use across Horizons, Instagram, Facebook Messenger, and more, on multiple devices.
Meta is working on providing the next generation of photo-realistic avatars. Meta Connect provided a look at a complex photorealistic avatar of Zuckerberg and a less complex model of an employee. Both were impressive.
An Avatar store will launch in Meta Quest later this year so people will be able to shop for virtual clothing. New outfit releases from Netflix at the Avatar Store were also teased.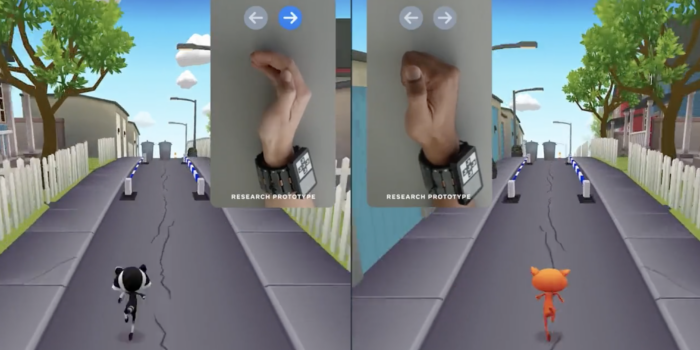 In the future
Meta is conducting research for neural interfaces that will work to control an augmented reality or virtual reality device with motor neuron signals. The interfaces shown were rudimentary attachments to the wrist that allowed movement within a game with just a motion of the thumb. 
Latest posts by Mary Stoll
(see all)